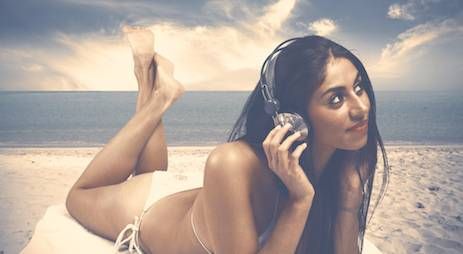 Audiobooks
7 Audiobooks to Read on the Beach Before the End of Summer
This content contains affiliate links. When you buy through these links, we may earn an affiliate commission.
I know the back-to-school frenzy is already settling in, and it feels like fall is just a couple of bushels of apples away…but summer isn't over yet! There's still time for a few lazy days of beach reading, and there's no better way to read on the beach than with audiobooks.
The beach was made for audiobooks. You don't have to worry about sand getting stuck in the spine of your library book. You don't have to protect your ereader from the errant splashes of excited kids. There's no need to constantly reposition yourself in an attempt to avoid the glare that makes looking at your book painful.
The beach is also a truly spectacular place to be. Whether you're on a busy city beach packed with people or alone on deserted stretch of sand, the ocean is a sight to behold. hen I don't want to bury my face in a book when I'm at the beach. I want to take in that wide expanse of ocean, the color of the sky, the shape of the waves, the birds darting in and out of the surf, the boats bobbing on the water.
Listening to books on the beach is my new favorite thing. I don't often listen to audiobooks without something to occupy my hands, but sitting on the beach and simply taking in the beauty around me while I read is one of the greatest pleasures audiobooks have brought me.
I'm lucky enough to live on an island, but you can enjoy audiobooks this way even if you're thousands of miles from the beach. Bring an audiobook to your favorite city park and watch the trees moving in the breeze while you read. Find a shady nook by a stream. Sit in the sun in your garden, or on your back porch, or climb to the top of a little mountain. Summer isn't over. Treat yourself to an afternoon or two of reading and reveling in the natural world.
Note: Everyone has their own definition of the classic beach read. Mine is: engrossing and entertaining. These books run the gambit from lighthearted to serious, but they all captivated me from the first minute to the last.
George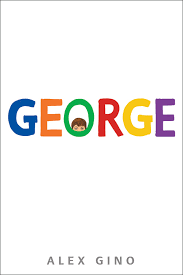 by Alex Gino
This middle grade book about a transgender girl who wants to play Charlotte in her school's production of Charlotte's Web is SO GOOD. It's warm and funny, Jamie Clayton's narration is perfect, and it's only three hours–so you can read it in an afternoon!
Redefining Realness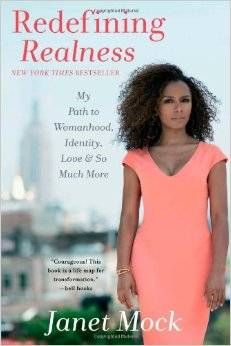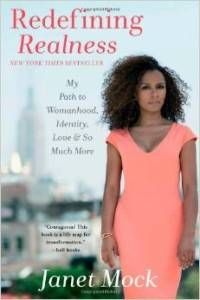 : My Path to Womanhood, Identity, Love & So Much More by Janet Mock
Janet Mock's memoir about growing up and coming of age as a trans woman of color falls on the more serious end of the beach-read spectrum. It's a fantastic memoir, and I can't recommend the audio enough–her prose is beautiful, and she reads it with emotion and honesty.
Where'd You Go, Bernadette? by Maria Semple
Semple's moving and funny novel about the disappearance of Bernadette Fox, a once-renowned architect turned reclusive Seattle mother, is so good on audio it makes me want to squeal. Kathleen Wilhotie narrates the many emails, letters, documents and journal entries with superb humor and grace.
The Age of Miracles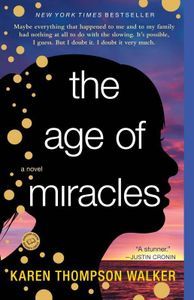 by Karen Thompson Walker
Once again, an audiobook with narration that floored me (are you sensing a pattern?). When the earth's rotation suddenly begins to slow, 12-year-old Julia's life is changed forever. Emily Janice Card narrates this post-apocolaytpic coming-of-age novel perfectly, capturing Julia's wonder, anxiety, and observations about her changing world.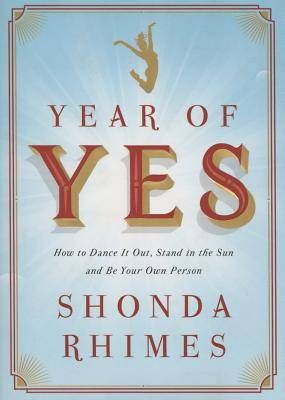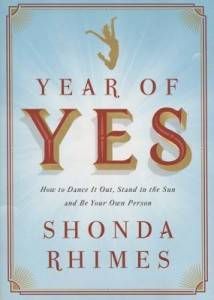 Year of Yes: How to Dance It Out, Stand In the Sun, and Be Your Own Person by Shonda Rhimes
This book basically felt like a 7 hour pep talk/heart-to-heart/catch-up session with Shonda Rhimes. I nodded my head furiously, I laughed, I got revved up. It was awesome.
The Graveyard Book by Neil Gaiman
This story about a boy raised in a graveyard by a community of dead folk and supernatural beings is charming, delightful, and just the teeniest bit creepy. Plus Neil Gaiman is an awesome narrator.
You Can't Touch My Hair: And Other Things I Still Have to Explain by Phoebe Robinson
Even though I didn't understand 90% of the pop culture references in this book (yup, I'm a big nerd who came of age in the nineties listening to The Weavers and Woody Guthrie), Robinson's narration was still super funny. If you're looking for a beach read about race and gender that will make you laugh out loud, this is it.