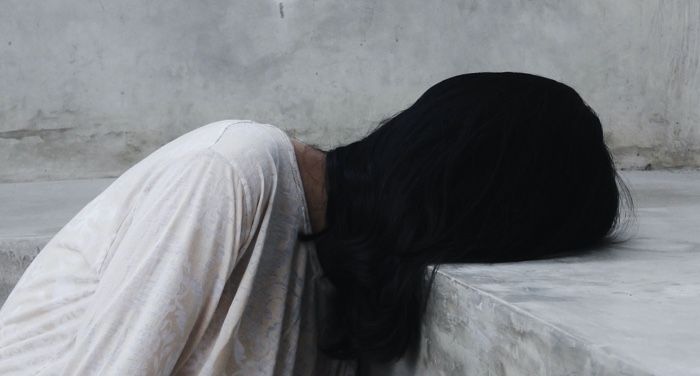 Audiobooks
6 Audiobooks to Help You Out of Your Post-Holiday Reading Slump
Every year after the holidays are over, I find myself in a post-holiday reading slump. There's just something about the quiet aftermath of the hustle and bustle of the end of the year that makes it difficult for me to focus on audiobooks. To combat my waning attention span, I use a range of different strategies to help me get back into listening. Here are some audiobooks for reading slumps:
Intimations: Six Essays by Zadie Smith, Narrated by the Author
As my first trick to break my reading slump, I listen to a short, captivating book. Earlier this year, I discovered the audio edition of Zadie Smith's Intimations, which she narrates herself. This book contains a series of essays that are Smith's ruminations on life during the pandemic. Her narration enhances the text, giving us more insight into Smith's own thought process behind each essay. She even sings as part of her narration!
The Lady's Guide to Celestial Mechanics by Olivia Waite, Narrated by Morag Sims
With their heartwarming stories and delightful characters, romance novels often helps me get back into reading. In one of my most recent women-loving-women romances, A Lady's Guide to Celestial Mechanics, a lady astronomer finds a way to pursue her love of science when a widow hires her to translate a scientific text. What starts out as a business arrangement soon turns into something more. Morag Sims beautifully narrates the story, bringing to life these strong women characters.
Upright Women Wanted by Sarah Gailey, Narrated by Romy Nordlinger
When I find myself in a slump, sometimes I read something completely out of my comfort zone to spark my interest. I struggle with westerns, but I wanted to challenge myself. So I picked up Upright Women Wanted, a novella about a group of women and nonbinary librarians who travel around helping the resistance against a government that censors reading material. Romy Nordlinger performs Upright Women Wanted, perfectly capturing the western vibes of the story.
Every Heart a Doorway by Seanan McGuire, Narrated by Cynthia Hopkins
Sometimes starting a fantasy series is just what I need to help me out of a slump. Starting with Every Heart a Doorway, McGuire's series of fantasy novellas focuses on a group of kids that have all returned from magical worlds. Unable to cope with the real world again, their families send them to boarding school just for kids like them. Every novella in the series focuses on a different set of characters in their own unique worlds. With each new installment over the years, I have loved watching this series unfold. Every Heart a Doorway is performed by Cynthia Hopkins, who does so many different voices for the characters, you forget that the audiobook is narrated by only one person.
Lot by Bryan Washington, Narrated by Bryan Washington, Dion Graham, JD Jackson, Bahni Turpin
While in a reading slump, short stories on audio make for the perfect brief trip into a story that I can finish quickly, making me feel like I'm finally getting somewhere. I recently listened to Lot by Bryan Washington. Though most people know Washington for his recent debut novel Memorial, his short stories are just as well crafted and thought out. I love seeing Washington's style develop and grow from one book to another. Each story has its own unique perspective on the world, and the way Washington slowly reveals details about his characters fascinates me to no end. I adore the team of narrators for Lot, each of whom I have heard before and loved.
The Orchard by David Hopen, Narrated by Micky Shiloah
You may have noticed that all of the recommendations up until this point aren't very long. Typically, shorter books work better to help me get back into my reading groove, but there's always an exception to that rule. This year, that exception is The Orchard by David Hopen. Like many lovers of this novel, I picked it up because of Book Riot's own Liberty Hardy. When Ari's family moves from Brooklyn to Southern Florida, Ari discovers a world very different from his conservative Jewish upbringing. Micky Shiloah embodies Ari's narrative voices perfectly, capturing the adolescent cadence with such skill and attention to detail.