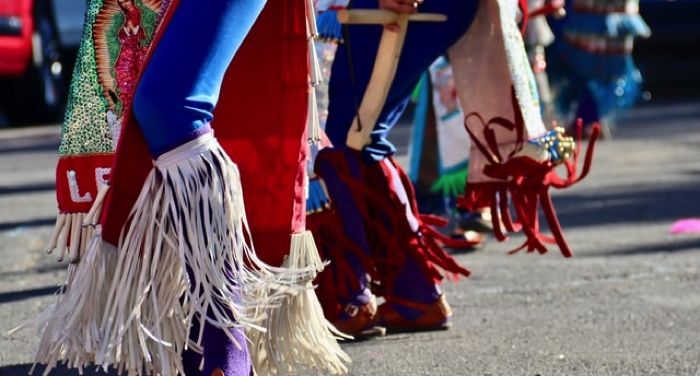 This year for Latinx Heritage Month, bookish creators from across the United States are celebrating Latinx authors and their works. Last year, I wrote about 6 Audiobooks Written and Read by Latinx Women Writers. This year to celebrate the month, here are a few audiobooks by Latinx writers you definitely should be checking out. From noir to romance, there is a little something for everyone on this list!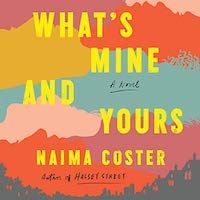 What's Mine and Yours by Naima Coster, Narrated by Bahni Turpin
I loved Naima Coster's debut novel Halsey Street, and I couldn't wait to pick up her second novel, What's Mine and Yours, which follows the story of two families in the same North Carolina town. There's family drama, plot twists, and fascinating characters — what's not to love? Bahni Turpin performs the audiobook, and I always love her narrations. She possesses such a range for all sorts of different kinds of stories.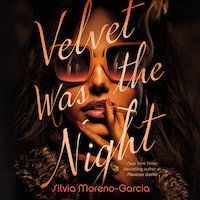 Velvet Was the Night by Silvia Moreno-Garcia, Narrated by Gisela Chípe
From mythology to gothic horror, at this point, we know Silvia Moreno-Garcia can do it all. But she takes us on another new sort of story with this noir tale. Set in 1970s Mexico City, Velvet Was the Night follows Maite, a secretary who longs for a more dramatic, more interesting life. But when her next door neighbor disappears, Maite finds herself entangled in a complex, dangerous world she never knew existed. Gisela Chípe knows how to capture a mood, that's for sure, performing the audiobook with all the drama I'd hoped for.
The President and the Frog by Carolina De Robertis, Narrated by the Author
As a huge fan of Carolina De Robertis, I've been HIGHLY anticipating her next novel, The President and the Frog. The story begins when a president of an unnamed Latin American country begins to discuss the problems plaguing the world. As we learn more about the president's life, his character becomes more complex and fascinating. De Robertis narrates the book, perfectly capturing the drama of the world she's created.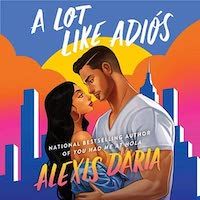 A Lot Like Adiós by Alexis Daria, Narrated by Seraphine Valentine
In her first novel since her hit You Had Me at Hola, Alexis Daria spins a tale of second chance romance in A Lot Like Adiós. Gabriel Aguilar returns to the Bronx to set up a second location for his gym, but when he meets Michelle Amato, a woman from his past, he doesn't know what to think. Seraphine Valentine performs the audiobook, capturing humor, heartbreak, and steamy scenes perfectly.
The Inheritance of Orquídea Divina by Zoraida Córdova, Narrated by Frankie Corzo
Zoraida Córdova's adult novel debut is finally here! Most well-known for her YA novels, Córdova is a fabulous storyteller, writing characters that will capture your imagination on every page. Frankie Corzo, a living legend at this point, narrates the audiobook with her usual incredible talent.
The Five Wounds by Kirstin Valdez Quade, Narrated by Gary Tiedemann
Set in New Mexico, this intergenerational family story follows the Padilla family as five generations come together during one of their youngest members' first year of life. Roxane Gay chose The Five Wounds for her book club, and I can see why! Gary Tiedemann performs the audiobook with a bit of wit and a whole lot of heart.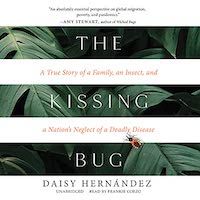 The Kissing Bug by Daisy Hernández, Narrated by Frankie Corzo
In The Kissing Bug, Daisy Hernández shares about how her aunt's experience with Chagas disease inspired her to learn more about the illness. She also interviews other patients with the disease, giving listeners a look into a wide range of experiences of people living with Chagas. Frankie Corzo, of course, does a fantastic job with her narration.