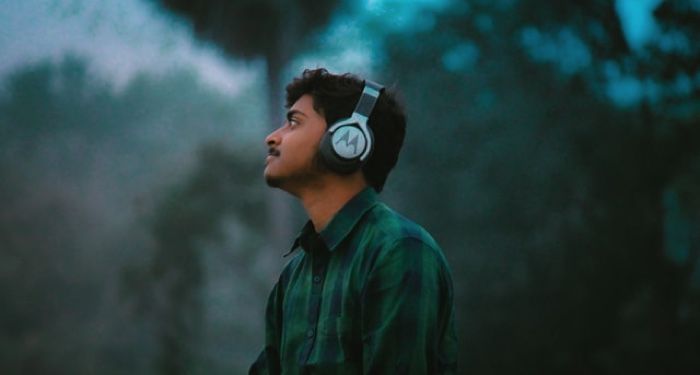 Audiobooks
7 More Books for Indigenous Heritage Month
In the United States, November rings in Native American Heritage Month, celebrating the peoples on whose land many of us now live. In addition to supporting Indigenous business and artists, non-Indigenous folks can listen and share Native Literature, whether through indie bookstores (preferably Indigenous owned) or by requesting the books at your public library. If you're looking for more audiobooks for your listening TBR, here are a few great titles!
Dog Flowers: A Memoir by Danielle Geller, Narrated by Charley Flyte
Danielle Geller returns to her mother's Navajo reservation hoping to learn more about her mother's history. After her mother died, Geller found suitcases of her mother's possessions, each containing treasures that her mother held onto for years. These items guide Geller along the roads her mother travelled, eventually leading her to her childhood home. Charley Flyte performs the audiobook beautifully, capturing the deep emotion of Geller's prose.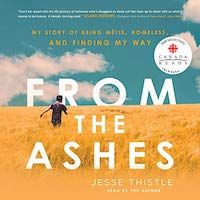 From the Ashes: My Story of Being Métis, Homeless, and Finding My Way by Jesse Thistle, Narrated by the Author
Thistle and his siblings spend time in the Canadian foster care system before finding their way to their grandparents' home. But the love and security Thistle longed for couldn't be found there, either, as the memory of his father haunted the house. The author performs the audiobook with such care and attention, making the listening experience feel as if Thistle is speaking directly to you while you hang on every word.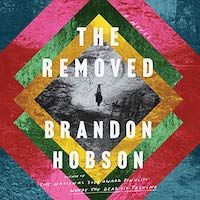 The Removed by Brandon Hobson, Narrated by Gary Farmer, Shaun Taylor-Corbett, DeLanna Studi, Katie Rich, Christopher Salazar
A family gathers for the Cherokee National Holiday after the death of their teenage son, Ray-Ray. Each family member carries their own secrets and burdens with them to the gathering, and as they stare into the bonfire, they each feel the boundary between their reality and the spirit world begin to thin. Inspired by Cherokee folklore, The Removed is a family novel about grief, and the burden a family carries after tragedy.
Peyakow: Reclaiming Cree Dignity by Darrel J. McLeod, Narrated by William C. Wanzi, Wikcemna Yamni ake
In this follow-up to his critically acclaimed memoir Mamaskatch, McLeod returns with Peyakow, which continues his story through young adulthood as he searches for his footing after a tumultuous childhood and adolescence. Slowly, he becomes more sure of who he is as a queer Cree man. William C. Wikcemna Yamni ake Wanzi returns to continue narrating McLeod's story, performing with the same care and emotional depth that he brought to the audio edition of Mamaskatch.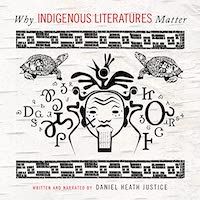 Why Indigenous Literatures Matter by Daniel Heath Justice, Narrated by the Author
Perfect for listeners wanting to delve more into Indigenous literatures, Why Indigenous Literatures Matter discusses the importance of Native writers telling their own stories. Heath shares some of the key elements and common themes of Indigenous writing, listing key text and authors. The author narrates the audiobook, giving voice to his writing in a way that makes you feel like you're sitting in a classroom listening to a riveting lecture.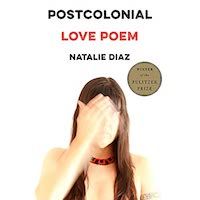 Postcolonial Love Poems by Natalie Diaz, Narrated by the Author
There's truly something special when a poet reads her own works on audio, and Postcolonial Love Poem is no exception. Diaz focuses on themes around the body and the experiences of Indigenous, Black, and Latinx people as they move through a country founded on principles of colonization. Listening to Diaz read these poems evokes the imagery of her poems, creating distinct impressions as listeners move through the collection.
Bad Indians: A Tribal Memoir by Deborah A. Miranda, Narrated by the Author
In her memoir Bad Indians, Deborah A. Miranda, an enrolled member of the Ohlone Costanoan Esselen Nation of California, shares her experience and the stories of other members of her Native Nation. Miranda weaves together the ideas of one's community history and how that connects with identity, particularly for hers as an Indigenous person in the face of continued colonization. She narrates the audio edition, giving this memoir that extra personal touch.
---
For even more Indigenous book recommendations, check out "7 Audiobooks for Indigenous Heritage Month," "6 Audiobooks by Native, First Nations, or Indigenous Authors," and "8 Native Memoirs on Audio from Erin and Dani's Book Club."