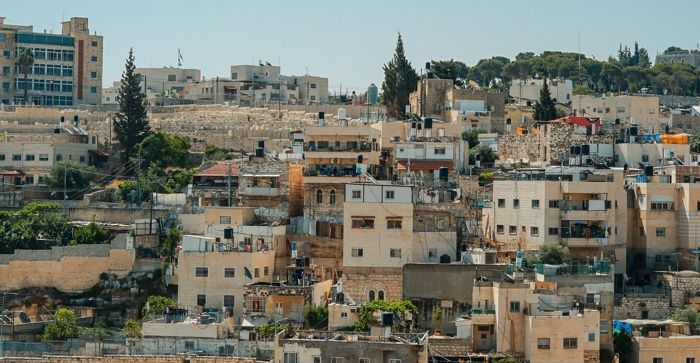 Audiobooks
6 Audiobooks by Palestinian Women Writers
This content contains affiliate links. When you buy through these links, we may earn an affiliate commission.
In recent years, I've listened to so many wonderful audiobooks by Palestinian writers who share Palestinian history and culture in their storytelling. These authors possess such talent and skill that I became immediately immersed in their writing from the first few minutes of their audiobooks. Here are six audiobooks by Palestinian women authors who each tackle different topics around their Palestinian identity and perspective.
The Beauty of Your Face by Sahar Mustafah, Narrated by Lameece Issaq and Michael Braun
Afaf is the principal at an all-girls Muslim school where she arrives at work one day only to realize there's an active shooter in the school. From there, the novel jumps back to the key event of Afaf's childhood: the disappearance of her older sister. The loss of her sister deeply affects her family, although they try to find their feet and move on in the face of incredible grief. Periodically, we return to the present as Afaf tries to find a way to get her students to safety. A beautiful story of resilience, family, and faith, The Beauty of Your Face is a deeply impactful novel. Laneece Issaq and Michael Braun both perform this audiobook with skill and emotional insight.
You Exist Too Much by Zaina Arafat, Narrated by Zehra Jane Naqvi
Since she was a young girl, our protagonist's mother has told her "You exist too much." As our unnamed protagonist navigates adulthood, coming to terms with her queer identity, and realizing a growing desire for independence, her mind always goes back to her mother's voice. After a breakup, the protagonist heads to a recovery center to help her with what the center calls her "love addiction." Jumping back and forth in time, You Exist Too Much slowly reveals the protagonist's character development one scene at a time, until we see a complete portrait of the character's psychology. Arafat knows her character inside and out. Zehra Jane Naqvi narrates the audiobook with a tone and clarity that pairs well with the protagonist's unique narrative voice.
A Woman Is No Man by Etaf Rum, Narrated by Ariana Delawari, Dahlia Salem, and Susan Nezami
In 1990, Isra leaves her home in Palestine to move to America and marry a man she doesn't even know. There, she hopes to have a new start, but finds her new in-laws and husband incredibly restricting, focused on pushing her to have a son. In 2008, Deya tolerates her grandmother's parade of eligible young men. But Deya has her sights set on college, not marriage. As the story unfolds, Deya begins to discover the secrets of her parents' mysterious death. Ariana Delawari, Dahlia Salem, and Susan Nezami each narrate their respective sections in a way that captures the characters' unique points of view.
Most people are probably more familiar with Alyan's novels, Salt Houses and The Arsonists' City, but before she was a novelist, Hala Alyan published several poetry collections. The Twenty-Ninth Year jumps from the Middle East to America, and Alyan illustrates such range as she tackles topics of alcoholism, marriage, and religion. What's more, Alyan narrates the poetry collection herself, adding that beautiful magic of when a poet performs their own work.
A winner of the 2020 Palestine Book Awards, Against the Loveless World follows Nahr, a woman forced to change her life again and again in order to survive. Born in the 1970s in Kuwait to Palestinian refugees, Nahr dreams of a peaceful life with a husband and children. But after her marriage goes badly, Nahr finds herself forced to find a way to survive. The rest of the novel follows Nahr's journey from country to country, finally arriving back in her ancestral home of Palestine. Susan Abulhawa narrates this heartwrenching novel that portrays the all too frequent reality of generations of Palestinian refugees.
The Parisian by Isabella Hammad, Narrated by Fiona Button
A 2019 winner of the Palestine Book Awards, The Parisian follows Midhat Kamal, a young man from Palestine who leaves to study medicine in 1914. When he returns, he finds Palestine in political turmoil and now under British rule. Over the decades, as we see Midhat develop as a character, we also see the changes occurring in Palestine. Fiona Button beautifully narrates The Parisian, and I found myself entranced by her incredible performance.