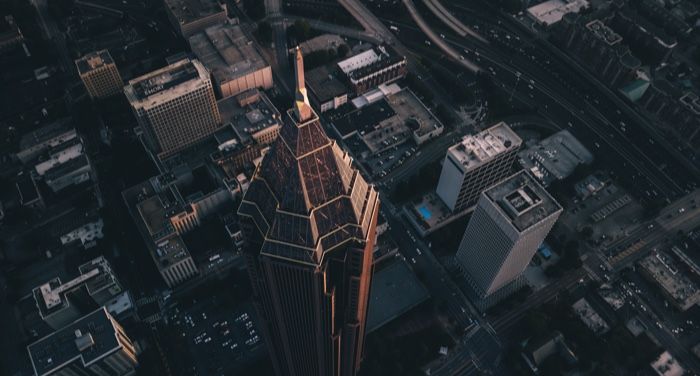 Audiobooks
8 of the Best Audiobooks by Black Southern Writers
This content contains affiliate links. When you buy through these links, we may earn an affiliate commission.
From Jesmyn Ward to Kiese Laymon, Black writers from the American south are producing some of the country's best literature. And with the rise of the popularity of audiobooks, listeners can experience more of these writers' work than ever before. Check out these audiobooks by Black southern writers.
Salvage the Bones by Jesmyn Ward, Narrated by January LaVoy
After grad school, a friend recommended Jesmyn Ward's Salvage the Bones, and I fell in love with Ward's storytelling. Set in the Mississippi Delta a few days before hurricane Katrina made landfall, Salvage the Bones tells the story of Esch, a teenage girl who has just discovered she's pregnant. Per usual, all-star narrator January LaVoy does a terrific job performing the audiobook.
If I Had Two Wings by Randall Kenan, Narrated by JD Jackson
Randall Kenan, a queer southern writer from North Carolina, has long been held up as one of the south's best. In 2020, his short story collection If I Had Two Wings was a finalist for the Aspen Words Literary Prize and was longlisted for the National Book Award. The stories take place in the fictional town of Tims Creek, North Carolina. JD Jackson performs the audiobooks with his usual brilliance, giving listeners a performance that captures the feel of Kenan's tiny southern town.
This Close to Okay by Leesa Cross-Smith, Narrated by Kamali Minter and Zeno Robinson
Kentucky writer Leesa Cross-Smith returns with her second novel This Close to Okay. When therapist Tallie Clark finds a man about to jump off a bridge one rainy October night, she invites him to a cafe to have a cup of coffee. From that meeting comes a relationship that Tallia never expected to have. Kamali Minter and Zeno Robinson narrate the novel on audio, giving a unique voice to each character's perspective.
Real Life by Brandon Taylor, Narrated by Kevin. R. Free
Brandon Taylor's debut novel features Wallace, a gay Black man from Alabama, as he works toward his doctorate on a midwestern university campus. When a series of events throws our protagonist for a loop, he begins to wonder about his place in the community. Kevin R. Free captures Wallace's narrative voice perfectly.
The Cutting Season by Attica Locke, Narrated by Quincy Tyler Bernstine
Caren Grey manages a plantation in rural Louisiana where her ancestors were once enslaved. When a migrant worker is killed in the fields next to the plantation, Caren is forced to come to terms with her family's past and how the plantation's history still affects her present. Quincy Tyler Bernstine narrates Caren's story, capturing the slow southern mood of the novel.
Blacktop Wasteland by S.A. Crosby, Narrated by Adam Lazarre-White
Getaway driver Beauregard "Bug" Montage swore he was done with the criminal life for good. But when his past shows up at his door, he decides to take one last job and then cut ties. Adam Lazarre-White narrates this southern mystery with all of the slow, deliberate cadence that this captivating novel requires.
Heavy by Kiese Laymon, Narrated by the Author
In his memoir Heavy, Kiese Laymon recounts his childhood in Mississippi being raised by his brilliant and emotionally distant mother who expected nothing but perfection from him as a kid. From disordered eating to gambling, Laymon struggles to take hold of his life, again and again turning his thoughts to his childhood and his mother. Laymon performs the audiobook, adding that personal layer of insight into his story.
Black, White, and The Grey by Mashama Bailey and John O. Morisano, Narrated by the Authors
Mashama Bailey returns to her childhood home of Savannah, Georgia, to open The Grey, one of the south's most celebrated restaurants. Bailey tells the story behind her famous menu, and the work she put in to figure out her own style of Black southern cuisine. Bailey and her business partner John O. Morisano read the audiobook. Together they tell the story of how they teamed up to open The Grey.