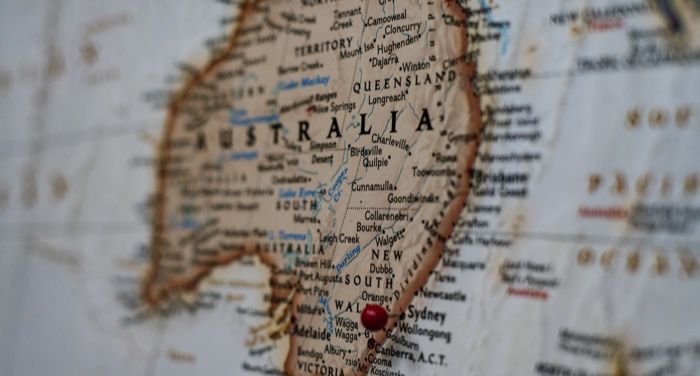 Audiobooks
7 of the Best Audiobooks by Australian Women Writers
This content contains affiliate links. When you buy through these links, we may earn an affiliate commission.
I love seeing more and more of Australia's incredibly talented women writers published here in the U.S. Initiatives like The Stella Prize, one of Australia's most prestigious literary prizes, and bookish influencers like Jaclyn of the Bookstagram account @sixminutesforme are helping to spread the word and support women writers. If you're looking for a place to start, here are a few of my favorite audiobooks by Australian women.
Edited by one of my favorite disability rights advocates, Carly Findlay, Growing Up Disabled in Australia features a diverse range of contributors who share their experiences with disability. Findlay narrates the audiobook herself, adding her own personal touch to each essay.
The Yield by Tara June Winch, Narrated by Tony Briggs
When August's grandfather passes away, she returns to her family's ancestral home to lay him to rest. While there, she discovers her grandfather was working on a dictionary of their Nation's Indigenous language. August begins reading her grandfather's work and begins to gain a new understanding of her own Wiradjuri ancestry and the importance of preserving her Nation's language and culture.
In White Tears/Brown Scars, Ruby Hamad discusses how white feminism harms women of color in a wide range of ways. Using real-life examples from around the world, Hamad illustrates her points, examining the topic from different angles. With her book, Hamad both stands in solidarity with other women of color who have experienced similar harmful behavior from white feminists and challenges white women to examine their actions and make meaningful changes in their lives.
The Erratics by Vicki Laveau-Harvie, Narrated by Jacqueline Samuda
One of my favorite memoirs of 2020, The Erratics follows Vickie Laveau-Harvie as she flies from her home in Australia back to her family's farm in Canada. There, she finds her mother has fallen and broken her hip. But when Vicki and her sister then go to check on their father, they discover him emaciated and very ill. Their mother had been starving him. From this discovery, Vicki begins to reconcile how the young girl that she used to be, trapped in a house with a manipulative and abusive mother, became the woman she is today.
The Strays by Emily Bitto, Narrated by Vanessa Coffey
In gorgeous prose, Emily Bitto tells the story of two girls who form a relationship while surrounded by one of the girl's artistic parents, who frequently have raucous parties with their bohemian friends. Everything feels perfect, incredibly exciting, but then everything begins to go horribly wrong. Vanessa Coffey performs this audiobook in such a brilliant way that captures the essence of the world of these girls' adolescence.
A Iranian family flees the city during the revolution. In the country, they discover a new world filled with the fantastical. Inspired by Persian folklore and using her own unique brand of fabulism, Shokoofeh Azar weaves together the stories that make up this family's life, creating her own one-of-a-kind fairy tale. All-star narrator Priya Ayyar performs this book beautifully.
The Old Lie by Claire G. Coleman, Narrated by Nathalie McLean
Noongar author Claire G. Coleman made her debut with Terra Nullius to great acclaim. She returns with another excellent novel, The Old Lie, which features characters grappling with learning that everything they were told about society, everything they fought for in the recent war, may be a huge deception. Perfect for any speculative fiction lover, The Old Lie, is a novel you definitely won't want to miss.