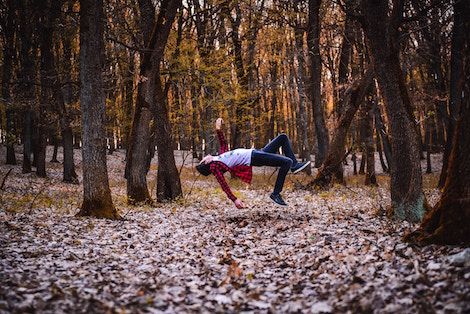 Audiobooks
Magic, Mystery, and Math: 5 Audiobooks About Sci-Fi and Fantasy Schools
This content contains affiliate links. When you buy through these links, we may earn an affiliate commission.
This list of audiobooks about sci-fi and fantasy schools is sponsored by Macmillan Audio.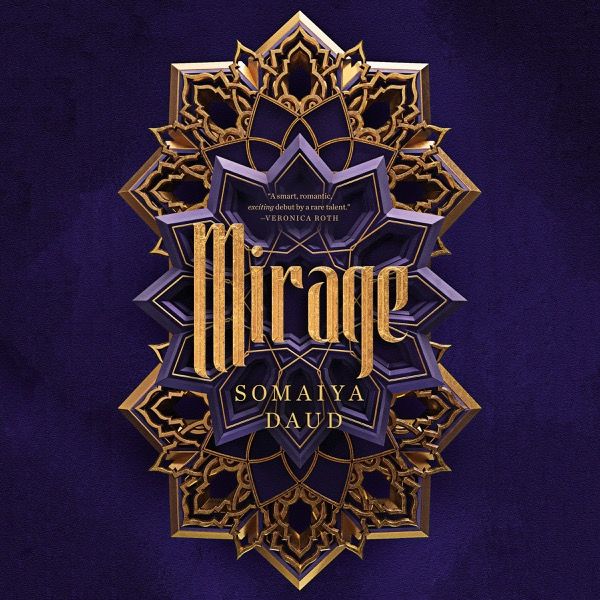 Shatter Me meets The Wrath and the Dawn in this stunning epic fantasy audiobook, inspired by the author Somaiya Daud's Moroccan heritage, about a poor girl who must become the body double of a princess of a ruthless empire. Hailed as "a rich, dazzling, powerful debut" by Tahereh Mafi, the New York Times author of the Shatter Me series. Read by Rasha Zamamiri. Listen to an excerpt!
---
An entire generation of kids grew up waiting for their Hogwarts letter to arrive. Some of them are still waiting.
Okay, fine, plenty of adults are waiting too.
Fear not, though, prospective students! The Wizarding academies of the Potterverse aren't your only options. You don't even have to contemplate Durmstrang as your safety unless you…like that sort of thing.
There's a multiverse of science fiction and fantasy schools out there waiting for your applications! Here are a few of my favorites:
Brooklyn Visions Academy
Miles Morales: Spider Man by Jason Reynolds and Kadir Nelson
Reynolds's YA novel is set in and around Brooklyn Visions Academy, a charter school in some versions of the Miles canon and a private school to which he earned a scholarship in others. Not all of the students are heroes, though Miles is far from the only one (in the comic, one of his roommates is an X-Person). Of course, it isn't all pencils, books, and mooning over his crush; Miles's spider sense is broken, he gets suspended, and has to deal with both his family history and his future. Will he rise to his potential, both academically and heroically? Listen to find out. (YA)
Ingold Medical School
Cadaver & Queen by Alisa Kwitney
Upon arriving at Ingold, Elizabeth Lavenza assumes her primary challenge will be convincing the men she's earned her place (it is Victorian England, after all. And Elizabeth is American). Her gender is quite the hurdle but, of course, it isn't the only one: there are mad professors, experiments in creating bio-mechanoids gone horribly awry, and a dastardly plot surrounding the Queen. Oh, and also a certain Victor Frankenstein who has been murdered and transformed into the monster who, in so many other version of the tale, bears his name. (YA)
Sinegard Military Academy
The Poppy War by R.F. Kuang
Rin, an orphan from the backwater Rooster province, aces difficult state exams to win a spot at Sinegard, the most prestigious academy in the nation. Fleeing her foster home, Rin is certain education will allow her to rise from poverty and anonymity, to earn status and prominence. Rin expects challenges, and meets each one thrown at her with determination and an incredible mind. There are some things even she can't anticipate, though, including a war that threatens to destroy everything she has ever known. With analogues to classic China and The Rape of Nanking, this is an intense story that explores the meaning of history, the scars of collective trauma, and the importance of truth, no matter how painful. (Adult)
The Imperial Academy
Journey to Star Wars: The Force Awakens: Lost Stars by Claudia Gray
Look, Imperials are, generally speaking, jerks and their infantry can't shoot straight to save their own lives (literally) but the Empire definitely knows how to turn out excellent pilots like Ciena Ree (even Han Solo thinks so). I imagine it would be much to their chagrin that some of the best rebel pilots, such as Thane Kyrell (and Wedge Antilles), also learned to fly at the Imperial Academy. I doubt, however, the Empire would care how such conflicts affect individuals like Ciena and Thane, who are friends first and later fall in love, or the ways in which duty and conscience so often conflict, the clash more devastating than any epic space battle, but Gray makes it easy for listeners to care, crafting individuals who find themselves devoured by the massive machine of a military dictatorship. This is one of my favorite new canon Star Wars books and I can't recommend it highly enough. Even if I really, really wish someone could figure out a way to title these without so many flipping colons. (YA)
Not Art Camp
Not Your Villain by C.B. Lee
The follow up to Not Your Sidekick (which, if you haven't read or listened to, you should), Not Your Villain follows Bells Broussard to superhero summer camp (okay, technically not a school, but…). Because his training involves a secret identity, he's had to tell his two best friends, Emma and Jess, he's taking art classes. That misdirection unravels when Bells discovers an evil plot afoot at the Heroes' League of Heroes and is branded public enemy number one in retaliation for his attempt to go public. By making Bells, a trans character, the narrator, Lee has crafted a book which, while set in a fictional universe, goes beyond imagination to explore how important it is, for kids and adults alike, to feel comfortable in their own bodies and what it means for them to be able to depend on family and friends for support as they transition. (YA)
Perfect for commute by car, bus, or the power of flight, as a soundtrack to chores or for game night, these stories will expand your horizons and entertain the heck out of you.They may even make some you grown-ups go back to school. Hey, it's never too late to get an education!