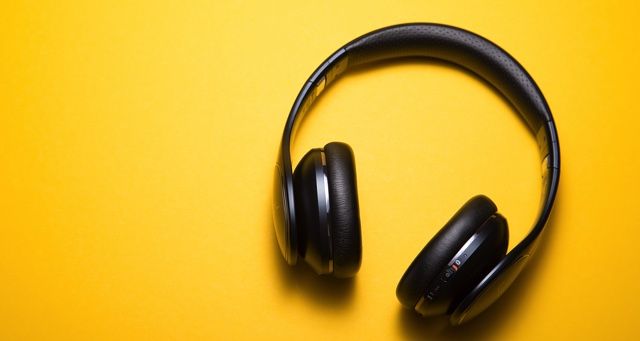 Audiobooks
7 of the Best Audiobook Memoirs Narrated by the Author
This content contains affiliate links. When you buy through these links, we may earn an affiliate commission.
Memoir is one of my favorite genres. Navigating through countless pages of academic writing (and having to produce it) can have different effects on people. More often than not, the very thought of reading can seem impossible. I spent the majority of my Master's program reading reviews and acquiring books, only to give up after a few pages. In an entire year, I read maybe two books (those other books have been read since, I promise). Given the rigorous nature of the program, this was understandable. Except, it left a rather large hole. When I began my PhD, I promised myself that I would not let that repeat.
The solution I arrived at was to listen to more audiobooks. Now, this does not work for everyone, of course. But for me, it was a good solution. Listening to audiobooks relieved my tired eyes and allowed me to focus on the story (something that is hard to do after researching for hours). I find nonfiction, especially memoirs, to be particularly enjoyable in this format.
Because of the personal nature of memoirs, I have always thought that the authors narrating their work enhanced the audiobook experience. Now, of course, not every author narrates the audio version of their work. To anyone new to audiobooks, audio narration is a profession, and audiobook production an industry of its own.
Recently, award-winning audiobook narrator Lorelei King and director/producer Ali Muirden released a book on the subject. In it, they discuss the different aspects of the profession and provide some useful advice. (King was also recently interviewed by Sarah Wendell of Smart Bitches Trashy Books – worth a listen).
Of course, there are also many fantastic examples of audiobook memoirs narrated by the author. Below, I have listed a few of my personal favourites. Be sure to check out Rioter Laura Sackton's excellent discussion of Audiobook Memoirs by LGBTQ+ authors, as well, and do share your own favourites in the comments. Happy reading!
Trevor Noah's autobiographical essay collection is moving, engaging, thought-provoking, and at times really funny. It is a reflection on a childhood and youth in apartheid and post-apartheid South Africa, a commentary on poverty, gender dynamics, race relations, and domestic abuse. What's more, it is also a love letter to Noah's mother. I honestly could not imagine anyone else narrating it.
Becoming by Michelle Obama
In the eight years of Michelle Obama being First Lady, I thought I had learned a good amount about her. As she is a very private person, however, what the general public knew about her barely scratched the surface. Her memoir is a rare glimpse into her life and an opportunity to hear her opinions on a range of topics, including but certainly not limited to her time in the White House. The fact that she narrates the audiobook herself is a welcome addition.
Cumming's memoir intertwines two narratives: memories of his childhood in Scotland, growing up under the shadow of an abusive father, and the experience of learning unexpected facts about his family while shooting an episode of Who Do You Think You Are? His writing is balanced and approachable, and his story at times heart-wrenching, at times funny, and always thoughtful and engaging. It is the type of book that – whether in print or on audio – is so engaging that can easily be finished in one sitting.
Grey's Anatomy. Scandal. Private Practice. How to Get Away with Murder. Even if you don't watch any of these shows, chances are that you have heard of them. As one of the most successful people in television, Shonda Rhymes has a career people can dream of. Yet things are not always so simple or perfect. When a comment from her sister over Thanksgiving inspired her to the challenge of facing her fears and saying "yes" to experiences and actions that made her uncomfortable, it changed her life. This profound, funny memoir is the result of that year.
Part memoir, part cookbook, this book might seem like an odd choice to listen to on audio. I certainly thought so initially. Nosrat's writing, combined with her friendly, calm, rich voice, however, make the perfect recipe (sorry, I had to). The way I can best describe the experience of listening to Salt, Fat, Acid, Heat is immersing yourself in a cooking class. Nosrat goes through the four core elements of cooking clearly, while at the same time relating her own memories of encountering and understating them. Yes, there are recipes in this book, but really, it is a guide for a lifetime of cooking.
Prisoner by Jason Rezaian
Prisoner tells the story of the 544 days Rezaian spent in the infamous Evin prison in Iran. The story is at times funny – humor being a survival mechanism through solitary confinement, uncertainty, and daily interrogations – at times somber. In addition to recounting the tale of his arrest, imprisonment, and eventual release, Rezaian provides a poignant political and cultural commentary, and talks about his childhood and his family. Given the current political climate, I feel that Rezaian's memoir could not have come at a better time.
Is there such a thing as a perfect parenting style? Is one style better than another? The daughter of Chinese immigrants, Chua grew up with the skills-focused model, which includes gruelling hours of study and hard work. While, unlike the Western one, this model allows for little development of individual interests and desires, the argument is that it prepares children for success later in life. Chua's notions were challenged when she became a mother herself, however. Filled with self-deprecating humour, this memoir presents an interesting, thought-provoking examination on parenting.