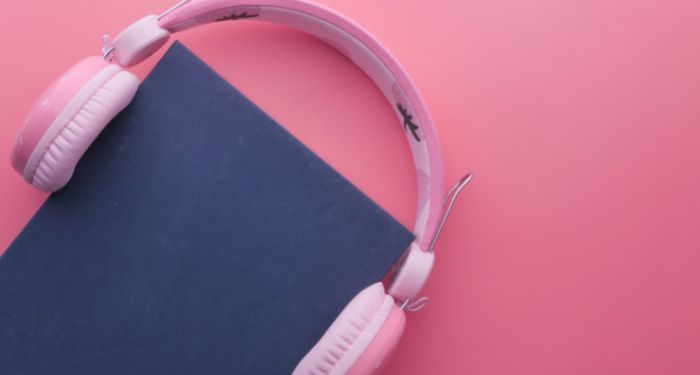 News
Love Audiobooks? This Month's Audible Membership Deal Is Out of This World Good
This content contains affiliate links. When you buy through these links, we may earn an affiliate commission.
If you love audiobooks and have been curious about Audible, then you'll want to take advantage of their latest sale. Unlike previous offers of a free month or a free credit, this year's Audible membership deal in honor of Presidents Day is a knockout: three free months for new subscribers to try out the Premium Plus Membership. This means access to the entire Audible Plus catalog of unlimited streaming, plus a free credit for an item each of those months.
Once you finish the three month trial, the subscription bills at $14.95 a month for unlimited Audible Plus streaming plus a credit for any audiobook for your personal library. The Audible Plus library includes a boatload of audiobooks, Audible Originals audiobooks, dramas, and performances, as well as podcasts. The Words + Music series is an especially neat one, inviting musical artists to share musical performances with additional narration, giving music lovers an intimate peek behind the curtain.
Even when you cancel an Audible subscription, you'll retain access to the audiobooks you've purchased (you will, however, lose access to the Plus catalog). That means if you're in it for the three free months and decide to cancel, if you used one of your credits on Prince Harry's Spare, you'll be able to keep listening to his voice even after you cancel.
Audible, and especially its Plus library, are great for family listening. You can snag many great Audible books for kids, and there's a best Audible Originals story for every kind of reader. You can utilize the app for listening, but you can also listen to Audible stories on other tech, including the Apple Watch. Perfect for when you're getting your workout in or grabbing groceries and want to finish the book you're reading.
Give this Audible membership deal a shot before it's gone. The three free month deal ends February 20, 2023.
---
Need a primer to how Audible works? We've got you covered!
Find more news and stories of interest from the book world in Breaking in Books.