News
Audible App Adds Car Mode!
The Audible app has a shiny new feature – car mode!* For those of us who don't have Bluetooth in our cars (because why buy a new car when you can buy books?), navigating the normal Audible app on a smart phone can be awkward. The buttons are smallish and hard to see, and the main thing to see on the screen is an image of the book cover.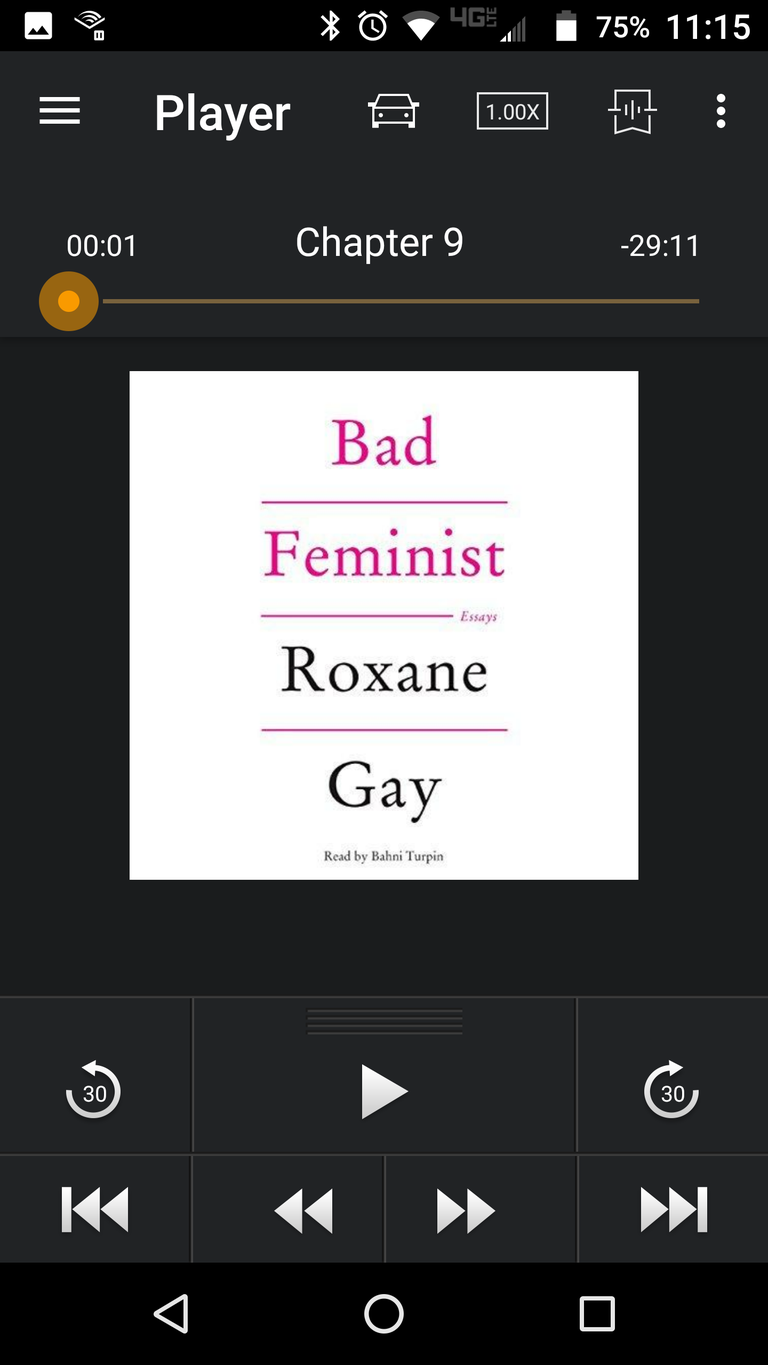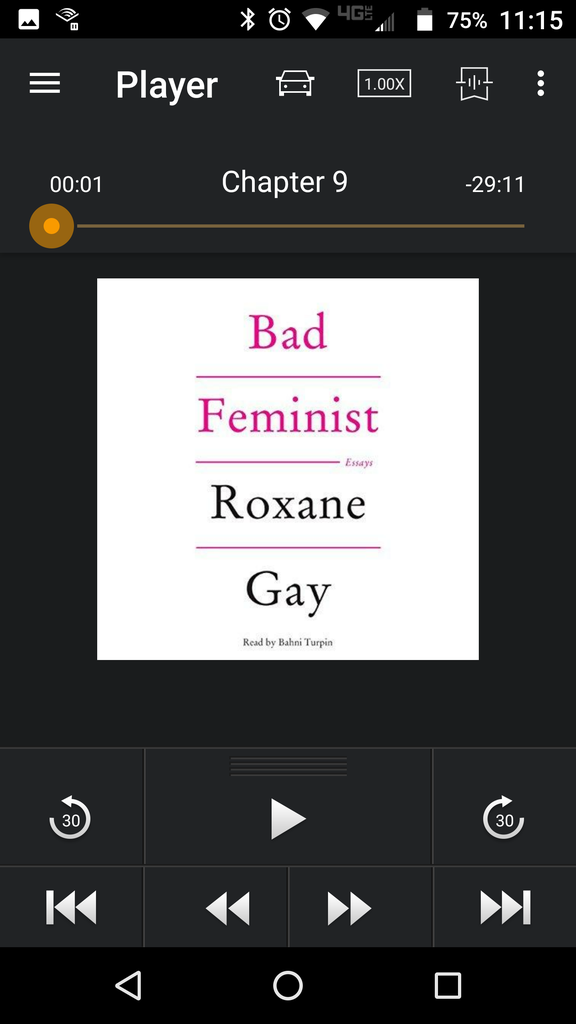 In car mode, though, things are a lot easier to see, with great big buttons for people like me who are half blind as it is. To access the car mode, just tap the little car icon at the top middle between "player" and the listening speed. The prominent feature is the play button in the middle of the screen. The only other buttons are the 30-second rewind button and the add bookmark button. Really, nothing else is needed at a moment's notice. Poke the screen in roughly the right spot and you can make the book play, pause, rewind, or add a bookmark. It's super easy and relatively safe for driving.
The new car mode app is fast and easy to use, and I've honestly started using it as often as not even when not in my car.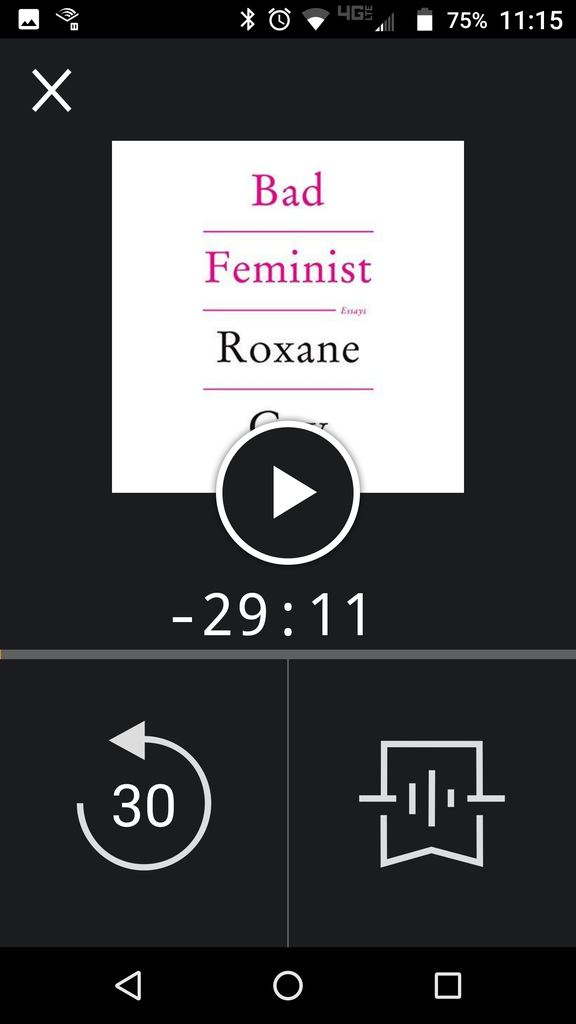 Incidentally, Audible ALSO has a new app that allows us to listen to books through our Amazon Fire Stick and other home devices (fucking finally!). I only just discovered this like this weekend and haven't had much time to play around with it. It is so far easy to use, the search feature is fine, and all the titles load pretty fast. The main thing I didn't like (and maybe this is operator error and not fully knowing the app quite yet) is that if I am listening to a book on my phone, it doesn't appear to sync to my Fire Stick app. So that will be super annoying if that's the case. More to come on that soon…
*Friends, please don't drive while fiddling with your phone, even to listen to books. Think of how many books you will miss out on if you kill yourself because you were screwing around with your phone when you should have been paying attention to your driving. Use common sense.