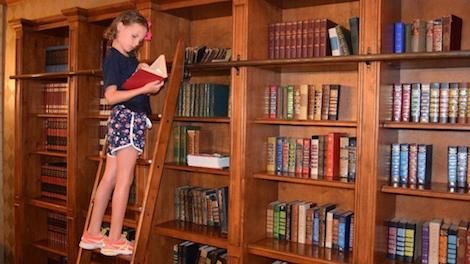 Critical Linking
At This Grand Hotel, A Little Library Holds Secrets: Critical Linking, February 15, 2019
Sponsored by Flatiron Books.
---
On a late-summer visit to West Baden Springs — after a hilly horseback ride through the grounds and an uneven meal at a local diner stocked with Larry Bird memorabilia — my family adjourned to the library to propel our thoughts into the future.
We had fun imagining far-off, faceless travelers stumbling across our notes and, perhaps, replying with some communiques for the next reader, whoever, whenever that may be.
This is fun, clever, and makes me want to visit.
____________________
Andover Bookstore turns 210-years-old this year, making it the oldest independent bookstore in the country.
210 years! That's the same age as Abe Lincoln and Charles Darwin.
____________________
Leonardo DiCaprio and Martin Scorsese's Devil in the White City project is going from a film to a TV series.
Hulu and Paramount Television are developing a small-screen adaptation of Erik Larson's New York Times best-selling nonfiction thriller. The news was announced onstage Monday at the Television Critics Association's winter press tour.