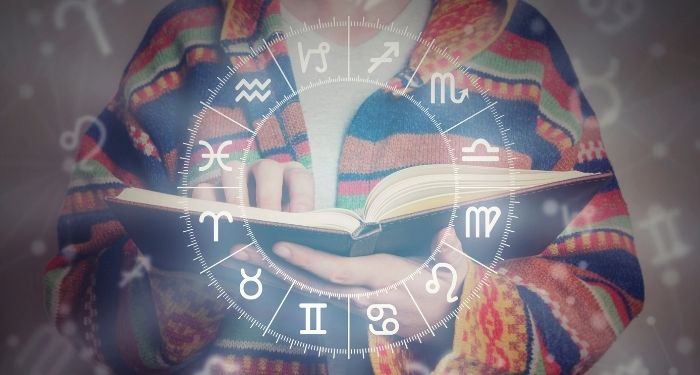 Nonfiction
Gastronomy and the Stars: Cookbooks for the Astrologically Inclined
This content contains affiliate links. When you buy through these links, we may earn an affiliate commission.
Welcome to Taurus season, friends. It's April, and in the northern hemisphere that means it's time for spring — hooray! And of course, those of you in the southern hemisphere are full speed ahead into fall, with all of the coziness and harvest bounty that entails. Whether you are watching the first sprouts of your efforts or about to reap the just rewards of the growing season, you're probably thinking about food. Let's be real: most humans are thinking about food most of the time; eating is a necessity to sustain life and often a pleasure, especially with friends and family.
In researching this list, I found a distinct lack of authors of color in the "cookbook but make it astrological" space. It is not surprising: there also seems to be a general lack of melanated skin in the astrology space, and for that matter, in the "themed cookbook" space as well. However, the zodiac encompasses everyone, and so should this list. So for the second half, I've chosen a cookbook by an author of color for each of the elements embedded in the zodiac: earth, air, fire, and water. So grab your astrological chart, your favorite spices, and let the stars guide you to new heights of culinary success!
---
Regardless of your sign or element, I hope you've worked up an appetite and are ready to go experiment. If you'd like to go the extra mile, you can consult your meal companions' birth charts and incorporate dishes for their moon and ascendant signs, too. Endless opportunities await!