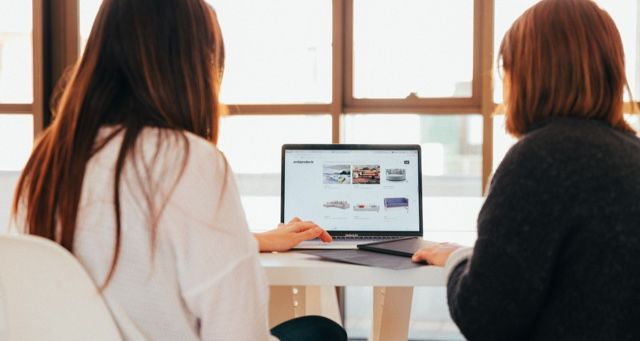 Uncategorized
ASMR Book Sounds: The Best New Way for Book Lovers to Relax
This content contains affiliate links. When you buy through these links, we may earn an affiliate commission.
Is there anything more relaxing than sitting back and enjoying a good book? Yes, there might be one thing: ASMR book sounds. Maybe you're unfamiliar with the ASMR phenomenon or book-related ASMR videos. Or maybe you just want to know more about bookish ASMR. Either way, read on to find out more.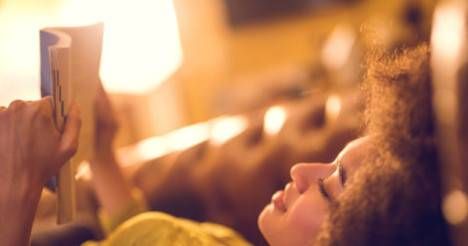 What Is ASMR?
I first realized I was sensitive to ASMR before I ever knew what it was. As a child, I would be sitting in class and would suddenly feel a pleasant tingling feeling in my brain when my teacher was reading aloud or explaining something in a calm, soft-spoken voice. And then there was how relaxed I would feel when my dad would read to me at night in a slightly quiet monotone voice while gently turning the pages of a book.
I never knew this feeling had a name, and I didn't really wonder about whether or not other people had similar responses. That is, until the ASMR phenomenon on YouTube really began to take off.
But what is ASMR? In 2010, Jennifer Allen coined the term ASMR (autonomous sensory meridian response) to refer to the relaxing tingling feeling some people get in response to certain triggers, such as whispers, tapping, personal attention, and, yes, book sounds.
Not everyone experiences ASMR, and for those who don't, the multitudes of ASMR videos available online can seem a little bit weird. At this point, very little scientific research into ASMR has been done, so it's difficult to explain it to someone who has never experienced it. And no one is really sure of why some of us respond to ASMR triggers while others don't. All we can say for sure is this: for those of us who do experience ASMR, the sensations can be extremely therapeutic, helping people relax, aiding with anxiety and depression, and often inducing sleep.
ASMR Book Sounds
What sort of book sounds trigger ASMR? As with any ASMR content, your mileage may vary. Everyone responds to triggers differently, and you might be more responsive to different triggers on any given day. But some of the more popular ASMR book sounds include tapping on books, running fingernails over book covers, slowly turning through pages, quietly reading from a book, and my personal favorite: roleplay and personal attention. Because what's better than having someone recommend books to you in a relaxing voice, especially if they're also tapping on the book and flipping through the pages?
If, like me, you're a book lover who experiences and enjoys ASMR, all of the ASMR book sounds available online have added relaxation benefits for you. For a lot of us, there's that added bit of nostalgia with books that make videos about books all the more calming. Sometimes just looking at a stack of books is enough to cheer me up. Additionally, I've actually gotten a lot of great book recommendations from ASMR book videos.
The Best Book-Related ASMR Videos
So if there is a ton of ASMR book sound content available online, which ones should you watch first? Let's start with the videos that focus on the sounds of the book, like page turning and tapping on the book covers. ASMR Bakery has a wonderful video that's over 30 minutes of book sounds with no talking. Or if you love that crinkly sound of the plastic covers on library books, you need to watch this video from SouthernASMRSounds. If you want page turning and page turning only, there is a YouTube channel just for you: ASMR Pageturner. Seriously, this channel has over 50 videos of just flipping through different books and magazines.
Or maybe you just want someone to read you to sleep. There are videos for that too. In this video, Gibi ASMR pretends she's your big sister reading to you during a thunderstorm. If you just want the reading without the roleplay, here's a whispered bedtime story from Soft ASMR.
Looking for some book recommendations? Me too. Always. There are so many good videos for that, but here are a few of my favorites. Watch elo ASMR recommend some of her favorite books while speaking in a soft relaxing voice. WhisperAudios ASMR is one of my favorite ASMRtists, and in this video she talks us through some of her favorite books. Or if you prefer whispering to soft-spoken ASMR, check out Mauve ASMR's book recommendations here, featuring whispering and really nice tapping sounds.
Finally, my favorite kind of book-related ASMR: the bookstore or library roleplay. Queen of Serene, another favorite ASMRtist of mine, has a great librarian roleplay where she talks you through some books she's picked specifically for you. Leah Whispers does a great bookstore roleplay that has the added ASMR trigger of typing on a computer. And even though this video is a little older, aimeeasmr's bookstore roleplay is amazing, and I'm so sad she's not making ASMR content anymore.
Remember, this is all just a jumping off point, and there are so many more ASMR videos featuring book sounds to explore. What's more, new content is coming out every day. What a great time to be an ASMR fan and a lover of books.
Further ASMR Reading
If you want to know more about the current research about ASMR, check out the ASMR University website. The author of this website, Dr. Craig Richard, also recently wrote a book entitled Brain Tingles: The Secret to Triggering Autonomous Sensory Meridian Response for Improved Sleep, Stress Relief, and Head-to-Toe Euphoria. So if you want to know the ins and outs of what ASMR is and how to experience it, this is a great resource.
For more suggestions for book-related ASMR videos to watch, there's an Introduction to Bookish ASMR Videos right here on Book Riot. Or you might enjoy these Ambient Harry Potter Sounds. Relax, enjoy, and let yourself feel the tingles.