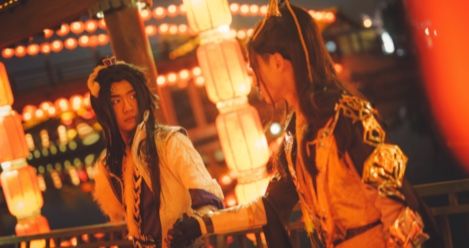 YA Fantasy Week, and this list of Asian-inspired YA Fantasy, is sponsored by Flatiron Books.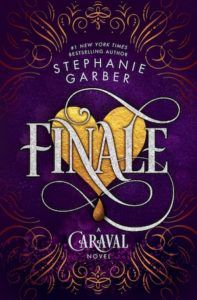 Welcome to Finale, the final book in Stephanie Garber's #1 New York Times bestselling Caraval series! It's been two months since the Fates were freed from a deck of cards, two months since Legend claimed the throne for his own, and two months since Tella discovered the boy she fell in love with doesn't really exist. Tella must decide if she's going to trust Legend. After uncovering a secret, Scarlett will need to do the impossible. And Legend has a choice to make that will forever change him. Caraval is over, but perhaps the greatest game of all has begun.
---
I don't know about you, but I'm excited by the number of Asian-inspired YA fantasy books that have been coming out recently. And with more to come, too! What a change from when I was a teen.
I've always been a voracious reader. There were very few times growing up when I didn't have a book in my hands. Unfortunately, even though I was constantly reading books, I didn't always see myself reflected within their pages. Because of that, I'm glad today's teens get to enjoy a different experience. Progress!
To that end, I put together a list of recent Asian-inspired YA fantasy books for you to check out. The list also includes a couple titles coming later this year that I wanted to put on your radar. It's a fitting way to celebrate Asian Pacific American Heritage Month, right?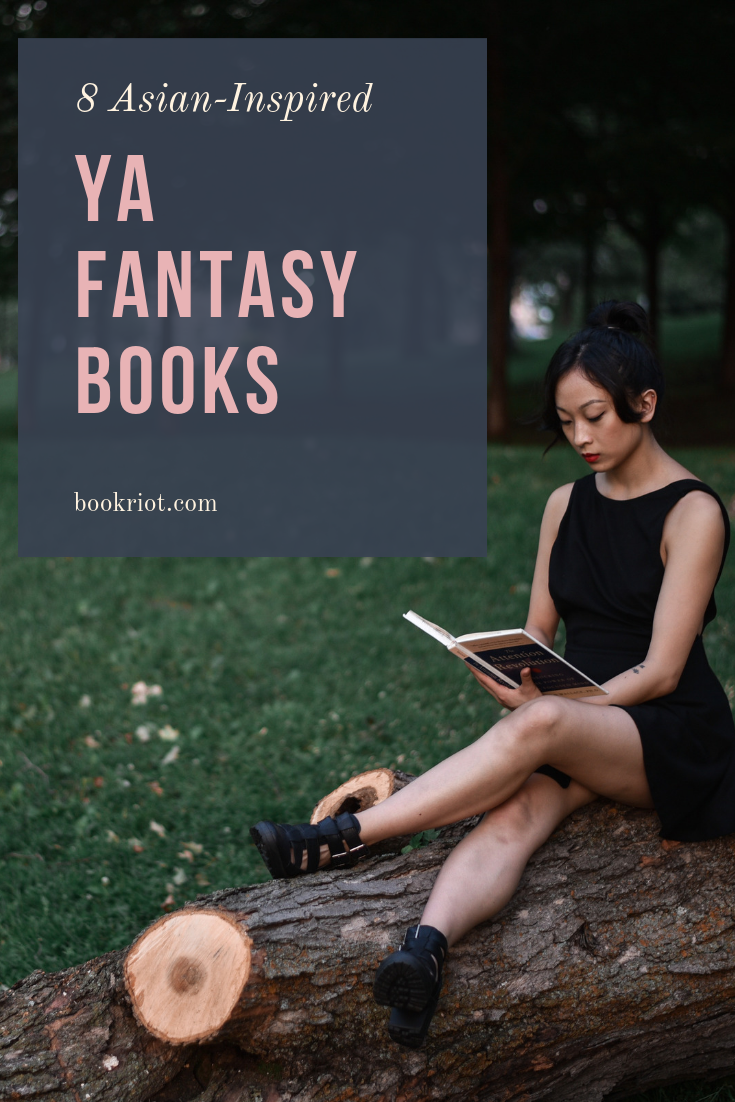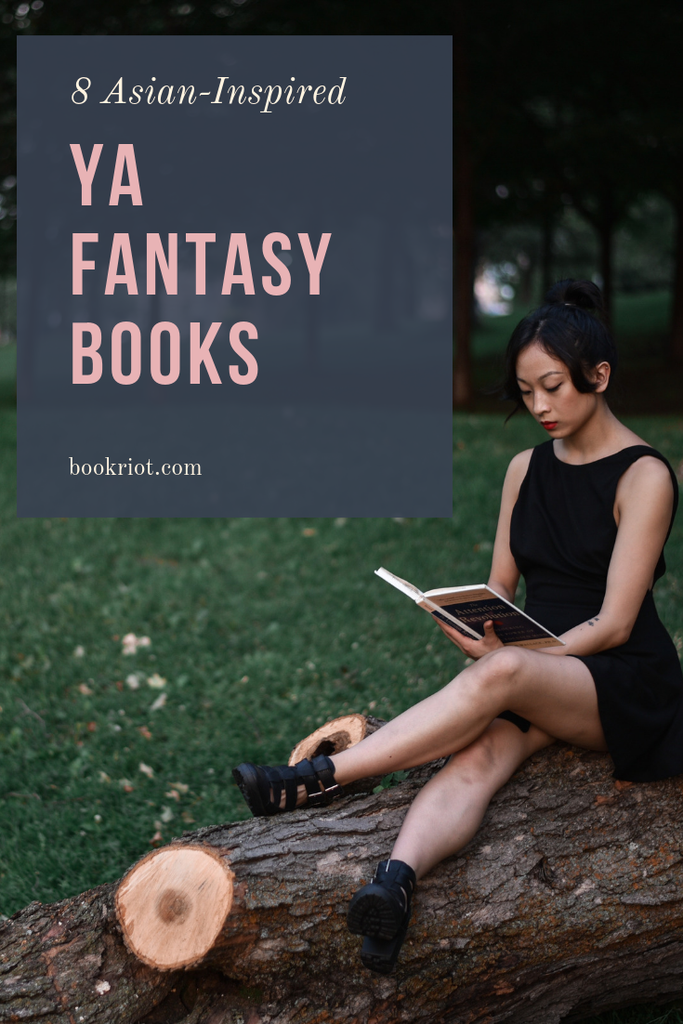 Recently Published Asian-Inspired YA Fantasy
Empress of All Seasons by Emiko Jean
Yokai play such a significant role in Japanese supernatural folklore that it's great to find a novel featuring them front and center. This book follows Mari, a girl who's trained to win the competition that determines who will marry the emperors heir. The twist? Mari's half-yokai and comes from a clan whose entire mission in life is to charm rich men and steal everything they own.
The Library of Fates by Aditi Khorana
Perhaps you've heard this story before. A princess offers herself to a despot to save her people. But that marriage never happens because for one reason or another, she runs away. At first glance, the heroine of The Library of Fates follows this path but unlike other tales, these events aren't the point of the story. Here, the true journey begins when Princess Amrita escapes with an enslaved seer named Thala.
Girls of Paper and Fire by Natasha Ngan
Drawing upon Ngan's Chinese-Malaysian heritage, Girls of Paper and Fire tells the story of a human girl who's taken to become a concubine in a demon king's harem. Along the way, however, she falls in love with one of her fellow concubines. Given the subject matter, it's not surprising that this novel contains sexual abuse. If that is a trigger for you, I recommend treading carefully with this book.
The Forest of a Thousand Lanterns by Julie C. Dao
Sure, we've all read the story of the evil queen, but it's usually from the perspective of the innocent princess who's positioned against her. In Dao's debut, we're introduced to Xifeng, who dreams of becoming empress. But the path to manifesting her goal isn't an easy one and is paved with cruel deeds and horrifying acts.
The Tiger at Midnight by Swati Teerdhala
Inspired by Indian mythology, The Tiger at Midnight follows Esha and Kunal, two people on opposing sides. Esha is a skilled assassin and Kunal is the soldier tasked with hunting her down. If you love cat and mouse games, this novel is definitely for you.
Descendant of the Crane by Joan He
When her father is murdered, Princess Hesina finds herself the queen of an unstable kingdom. Not the best place to be in when she's spent most of her life avoiding the obligations associated with her position. If you're yearning for a more political Asian-inspired YA fantasy, this is one to pick up. And if you're a fan of murder mysteries, I definitely suggest putting He's debut on your list.
Forthcoming Asian-Inspired YA Fantasy
The Candle and the Flame by Nafiza Azad (May 2019)
Featuring a war between two powerful clans of djinn, what excites me about Azad's historical fantasy is that it's set along the Silk Road. The Silk Road was such a major trade route that there's so much potential for stories to be told. I'm very glad that we're finally getting them in YA fantasy.
Spin the Dawn by Elizabeth Lim (July 2019)
I've heard this novel described as Project Runway meets Mulan. Is that not the coolest description you've ever heard? Seriously, though, what caught my interest was the fact that Spin the Dawn's heroine, Maia, aspires to be an imperial tailor. In a genre filled with princesses, assassins, and thieves, this occupation is a breath of fresh air.
I hope you're as excited by these Asian-inspired YA fantasy novels as I am. Did I miss a title that you love? Tell me about it in the comments!