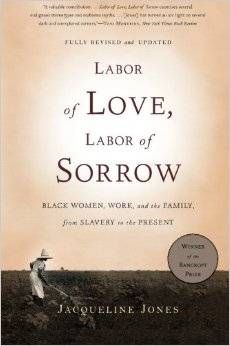 Let's be honest: so many people were psyched about Power Up's first issue. I mean, look at the stellar creative team: writer Kate Leth, of Bravest Warriors, Edward Scissorhands, LCS Valkyries, and Less Than Live fame, and artist Matt Cummings, whose Tumblr Eiffel Art showcases his fantastically bright and uplifting drawing style. Not to mention all the awesome variant cover artists, including Lucy Knisley, Babs Tarr, Ian McGinty, and Stephanie Gonzaga. This was always going to be an awesome comic.
It's always a relief when you finally get your hands on something you've been waiting months for and find out that not only is it as good as you wanted it to be, it's better. Leth brings her trademark deft hand for inclusivity, diversity, and humor, and Cummings' art is somehow adorable and badass at the same time. How does he do that? Dang it, BOOM! BOX, why do you insist on syphoning my money away like this?
So, the story stars Amie, an adorable woman of color with awesome light pink hair, who seems to live the average twenty-something life: works in retail, has no money, has a jerky boss, etc. Suddenly, SOMETHING CRAZY happens to her. And also one of the fish in the pet store where she works. She has to battle a terrifying monster thing that looks like a Pokemon on steroids, and she maybe was given powers? And the fish becomes a whale and does badass superwhale things? It's all very awesome. We briefly get a glimpse into the lives of Kevin and Sandy, the other two members of the four-hero team. It's clear that they've had similar encounters, and they're going to meet Amie and everything is going to be the best.
One of my absolute favorite parts of this comic was that, despite the simplicity of the facial design of the characters – Amie, for example, doesn't really have a nose – Cummings was able to display so much emotion. Amie's face has three features, yet her range of expressions is incredible and her reactions to the ridiculous events of the story are hilarious. Her eyes when her boss hugs her on camera! It's fantastic – reminiscent of Kate Beaton. The comic is filled with little touches like that – there's a poster on Amie's wall in the first scene that just says "I HATE VACATIONS."
Obviously, the story is great and the art is awesome and I am drooling all over my local comic book store while I wait for the next issue, but the thing about this comic that excites me the most is the diversity on display among the cast of characters. Not only is the main character a woman of color, but Kevin, one of the other four heroes, appears to be trans when he's in costume. The two guys who run the convenience store down the street from Amie's house are an adorable gay couple, and here's hoping we see a lot more of them in the next five issues, because they're great. One of them sports a mustache of such epic proportions that I can only hope it has some role to play later on in the story. Mustache dreams.
Thus far, the only thing I can think of to complain about when it comes to Power Up is that it's only going to be six issues. Only six issues! I want more of this team of fantastic heroes! Maybe they'll extend the run, like they did with Giant Days. Anyway, if you haven't picked up Power Up, and you like comics about the adventures of rag-tag teams of friends including one whale, I'd suggest you run to your nearest comic book store, strike up a conversation with the Valkyrie working there, and grab one for yourself.