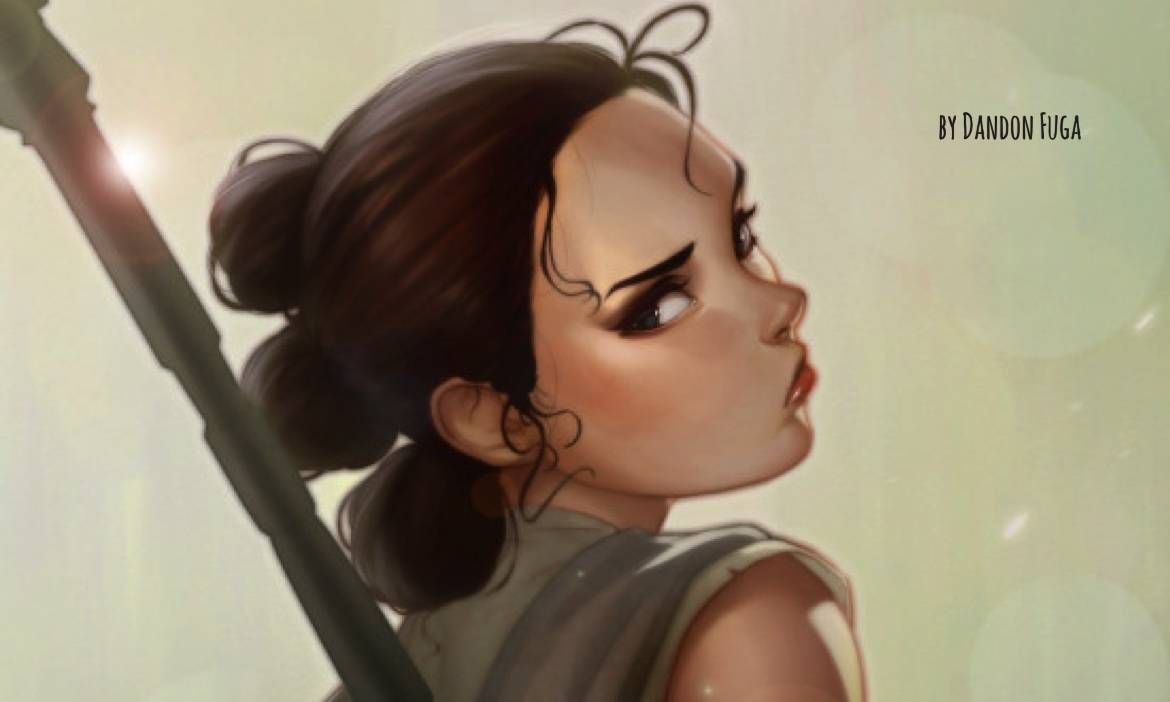 We continue to be immensely captivated by Star Wars: The Force Awakens, so please enjoy this gallery of most excellent Rey-related fan art! Also of interest, Finn and Poe. Together. Yes.
First up, a rad rendition by Seoro Oh. This piece is part of a trio, and you can see the rest at their page.
This adorable Rey is actually a printable bookmark! So if you want to enjoy this in your own reading life, all ya need is a printer and some good paper.
Dandonfuga's digital painting has Rey posed in an unconventional angle. I love the expression, too.
This one-of-a-kind customized doll by aishavoya is perfection. Ya need to click through that link and see the close-up to truly appreciate the work, here. There's a full, easy-to-browse gallery, too.
Mariana Avila presents an absolutely gorgeous portrait of Rey here, complete with an explanation of her choice in flowers and other lovely words if ya click through to the original post.
Gaze upon this adorable sketch in admiration, realizing this is a "warm-down" piece by artist Donna Lee. This is her winding down! Absolutely lovely.
David Goad has lay down some solid line work here. I love the simplicity and movement.
Don't worry, I haven't totally left out BB-8. Here's an adorable piece of the duo by Jeff Victor you could actually buy as a print.