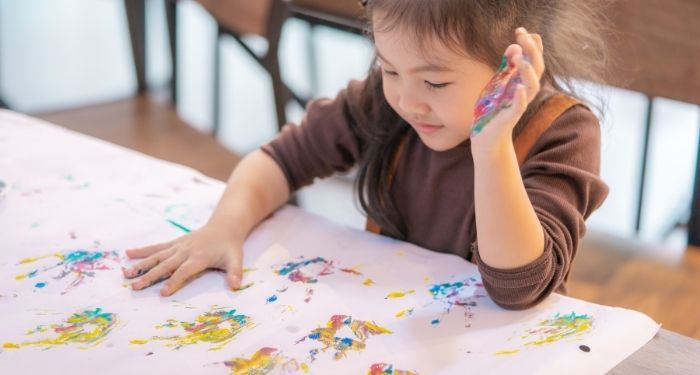 This content contains affiliate links. When you buy through these links, we may earn an affiliate commission.
As an elementary librarian, I work very closely with the art teacher at my school. Our friendship and the proximity of our workspaces is definitely one reason, but the natural pairing of art and books is the main. Picture book biographies, stories about community art projects, illustrations that teach different art forms, even art activity books themselves highlight how art and books go together like peanut butter and jelly. Comfortable and classic. With this in mind, I've put together a list that includes art books for kids I've sourced while creating lessons and others I've hunted down to gift to kids from age 1 to 92.
You could be looking for art books for kids for any number of reasons. Maybe you're encouraging a budding artist in your home. Maybe you're getting a jump on your holiday shopping. Maybe you're reconnecting with your own childlike sense of wonder. Children are natural artists, and the books I've included in this round up all touch on the magic that happens before inhibitions kick in and we begin to doubt ourselves. Whether you're looking to learn about famous artists or get the skills to become a famous artist yourself, there is something for everyone in this list below.
Art Stories For Kids
Art Biographies for Kids
Art Activity Books for Kids
Art Books for Babies
Art Reference Books for Kids
---
Hopefully you found something to scratch that creative itch! If not, these might help your search: Drawing Books for Kids or Art Books for Preschoolers. Best of luck, artists!