Lists
Around the World in 80 Books: A Global Reading List
This content contains affiliate links. When you buy through these links, we may earn an affiliate commission.
Ready for some serious armchair travel? Take a trip around the globe with these books from the eighty most populated countries in the world.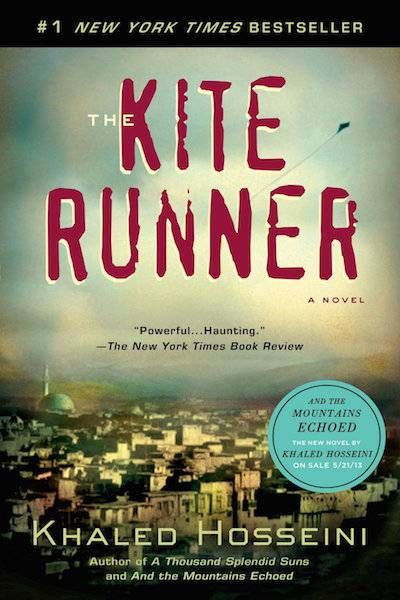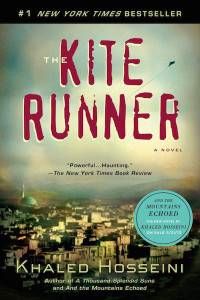 Afghanistan – The Kite Runner by Khaled Hosseini: An unlikely friendship forms between a well-to-do boy and the son of his father's servant in the years leading up to the Soviet-Afghan War.
Algeria – Algerian White by Assia Djebar: The author remembers three friends–a psychologist, a sociologist, and a dramatist–who were killed during the Algerian struggle for independence.
Angola – Good Morning Comrades by Ondjaki: A twelve-year-old boy and his friends grow up during the confusing time of the Angolan Civil War.
Argentina – He Who Searches by Luisa Valenzuela: A professor of semiotics disguises himself and visits a prostitute two days a week in order to psychologically analyze her without her knowledge.
Australia – The Thorn Birds by Colleen McCullough: A family saga spanning fifty-four years set in the Australian Outback.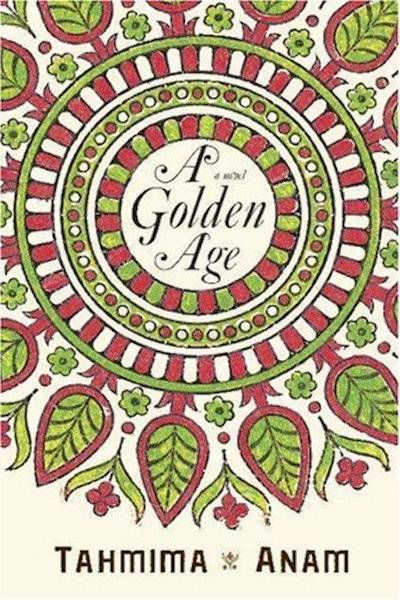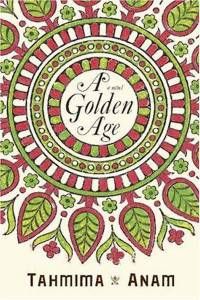 Bangladesh – A Golden Age by Tahmima Anam: A young widow struggles to keep her children safe during the Bangladesh War of Independence.
Belgium – Wonder by Hugo Claus: A man descends into madness after he finds himself trapped in a remote castle filled with Nazis twenty years after the end of World War II.
Brazil – Symphony in White by Adriana Lisboa: Following the death of their mother, family secrets come to light and two sisters face their past.
Burkina Faso – The Parachute Drop by Norbert Zongo: A paranoid dictator (a caricature of Blaise Compaoré) will do anything to retain power. Zongo was interrogated and imprisoned in solitary confinement for three months because of this book. Eventually he was murdered for his investigative work.
Cambodia – First They Killed My Father by Loung Ung: The daughter of a high-ranking government official recounts the Khmer Rouge's invasion of Phnom Penh and her subsequent years as a child soldier.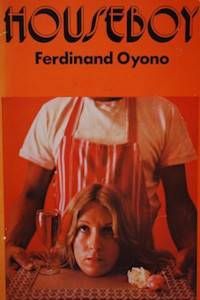 Cameroon – Houseboy by Ferdinand Oyono: A young black man in colonial Cameroon struggles to find his place in society.
Canada – The Blind Assassin by Margaret Atwood: A novel within a novel that spans much of the twentieth century as it explores the life of its protagonist.
Chad – Told by Starlight in Chad by Joseph Brahim Seid: Scenes and stories from the author's childhood in Chad.
Chile – Ten Women by Marcela Serrano: Nine women connected by their therapist converge to share their disparate life stories.
China – Empress Orchid by Anchee Min: A young concubine seizes the throne to become China's last empress.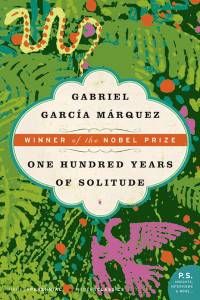 Colombia – One Hundred Years of Solitude by Gabriel García Márquez: The multi-generational story of the Buendía family that founded the fictional town of Macondo.
Congo – Full Circle by Frederick Yamusangie: A boy is sent to a rural African village to learn about the way others live.
Cuba – Farewell to the Sea by Reinaldo Arenas: Following the Cuban revolution, a disillusioned poet and his wife visit the seaside and recount their disappointments in life.
Ecuador – Cumanda by Juan León Mera: The son of a missionary whose family was butchered by natives falls in love with a beautiful young indigenous woman.
Egypt – Palace Walk by Naguib Mahfouz: The first in The Cairo Trilogy, Palace Walk introduces readers to a despotic patriarch, his oppressed wife, two daughters, and three sons.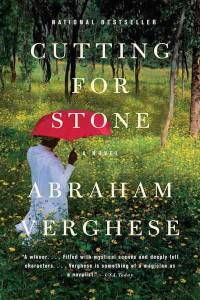 Ethiopia – Cutting for Stone by Abraham Verghese: Orphaned twin brothers born of a secret union between an Indian nun and a British surgeon come of age as Ethiopia hovers on the brink of revolution.
France – Gigi by Colette: The coming of age story of a girl who is true to herself despite being raised in a family and society overly concerned with money and prestige.
Germany – The Quest for Christa T. by Christa Wolf: One of David Bowie's top 100 books, The Quest for Christa T. follows two childhood friends from World War II to the Eastern Bloc in the 1960s.
Ghana – Changes by Ama Ata Aidoo: After divorcing her abusive husband, a woman falls in love with a wealthy married man who asks her to be his second wife.
Guatemala – The President by Miguel Ángel Asturias: A ruthless dictator unscrupulously disposes of his political enemies in an effort to secure his power.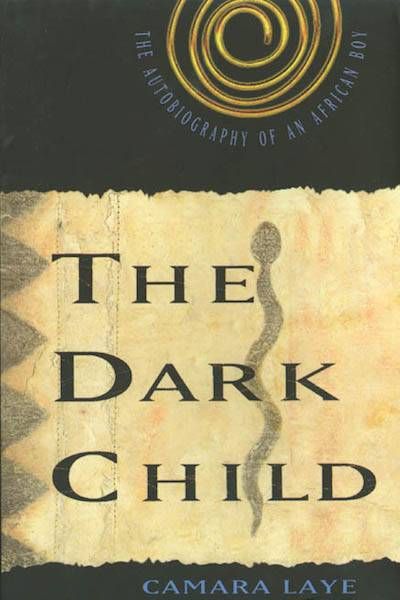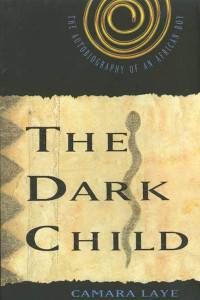 Guinea – The Dark Child by Camara Laye: A memoir that explores the tension between traditional African life and the lure of modernity.
Haiti – Claire of the Sea Light by Edwidge Danticat: A young girl disappears after her father makes the painful decision to send her away for a chance at a better life.
India – The Palace of Illusions by Chitra Banerjee Divakaruni: In this reimagining of a classic Sanskrit epic, Draupadī aids her five husbands as they try to reclaim their stolen birthright.
Indonesia – Saman by Ayu Utami: An exploration of the lives of four sexually liberated female friends and a Catholic priest who becomes the target of sexual advances by two of the women.
Iran – Reading Lolita in Tehran by Azar Nafisi: A memoir about a secret Western literature class the author taught in her home.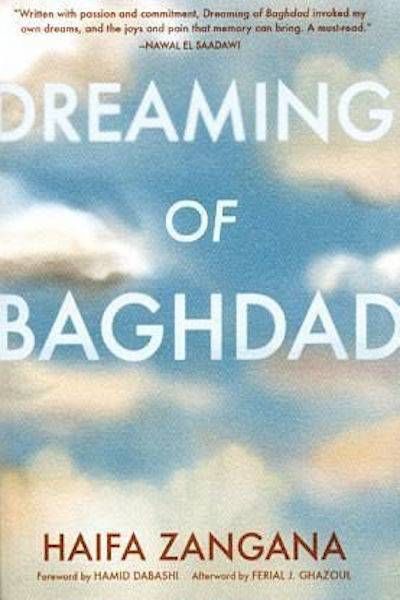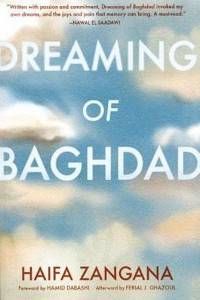 Iraq – Dreaming of Baghdad by Haifa Zangana: A memoir of capture, imprisonment in Abu Ghraib, and exile during the reign of Saddam Hussein.
Italy – The Name of the Rose by Umberto Eco: Accusations of heresy and seven mysterious deaths prompt Brother William of Baskerville to investigate in fourteenth century Italy.
Ivory Coast (Côte d'Ivoire) – Allah Is Not Obliged by Ahmadou Kourouma: A ten-year-old Ivorian boy is orphaned, travels to Liberia to find his aunt, is captured by rebel forces, and forced into child soldiery.
Japan – Woman on the Other Shore by Mitsuyo Kakuta: A friendship develops between a stay-at-home mother and a single, free-spirited career woman.
Kazakhstan – The Silent Steppe by Mukhamet Shayakhmetov: A memoir of the Soviet genocide of the Kazakh nomads in the 1920s and 30s.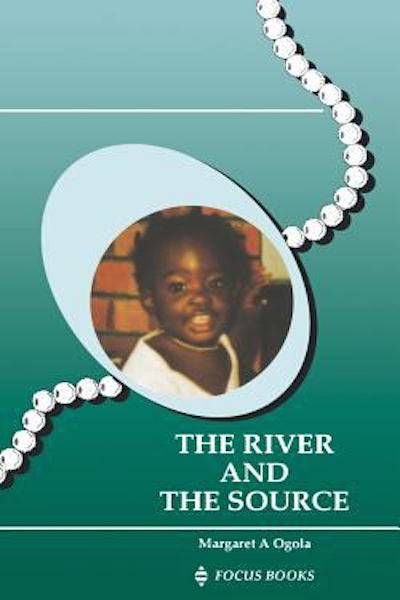 Kenya – The River and the Source by Margaret A. Ogola: An epic novel spanning the lives of three generations of women.
Madagascar – Voices from Madagascar, Edited by Jacques Bourgeacq & Liliane Ramarosoa: An anthology of Malagasy literature in English and French by the likes of Jean–Joseph Rabearivelo, Jacques Rabemananjara, and more.
Malawi – The Boy Who Harnessed the Wind by William Kamkwamba: The true story of a teenage boy who built a windmill from scraps to power his community.
Malaysia – The Garden of Evening Mists by Tan Twan Eng: A Malayan survivor of a Japanese wartime camp retreats to the Cameron Highlands and enlists the help of an exiled Japanese gardener to plant a garden in memory of her sister.
Mali – The Fortunes of Wangrin by Amadou Hampaté Bâ: In early twentieth century Africa, a young man a man with ambiguous morals determines to advance himself.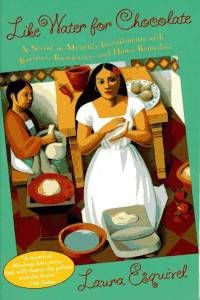 Mexico – Like Water for Chocolate by Laura Esquivel: A young woman longs to marry her lover, but family tradition forbids it, so she cooks to express her feelings.
Morocco – Secret Son by Laila Lalami: A boy raised by a single mother in the slums of Casablanca finds out that his father is not only alive, but a wealthy businessman.
Mozambique – Sleepwalking Land by Mia Couto: During the Mozambican Civil War, a young boy and an old man take shelter in a burnt-out bus where they discover the diary of a dead passenger.
Myanmar – Smile as they Bow by Nu Nu Yi: A gay transvestite spiritual medium at the Taungbyon Festival is threatened when his lover/assistant falls for a young beggar girl.
Nepal – Arresting God in Kathmandu by Samrat Upadhyay: A novel that explores the dueling natures of desire and spirituality in the lives of men and women in Nepal's capital city.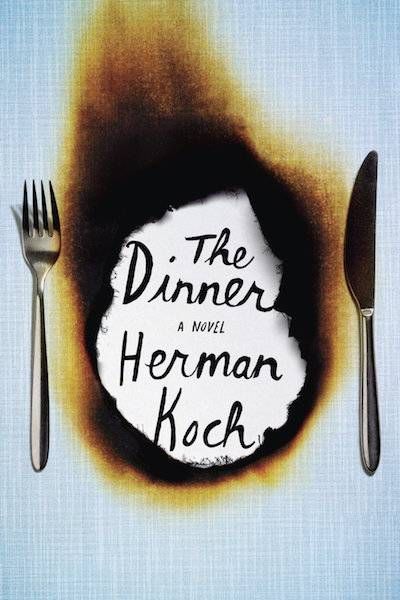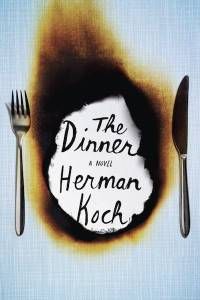 Netherlands – The Dinner by Herman Koch: Two couples, each the parents of a fifteen-year-old boy, have what starts out as a polite dinner out that soon dissolves into hostility when the subject of their sons arises.
Niger – The Epic of Askia Mohammed, Recounted by Nouhou Malio: The story of the most legendary leader of the Songhay Empire who ruled during the late 15th and early 16th centuries.
Nigeria – Things Fall Apart by Chinua Achebe: This modern classic explores Igbo tribal life and the influence of colonialism and Western missionaries through the eyes of a village leader.
North Korea – In Order to Live by Yeonmi Park: The amazing true story of the author's escape from North Korea.
Pakistan – I Am Malala by Malala Yousafzai: The memoir of the girl who was shot by the Taliban for advocating for girl's education.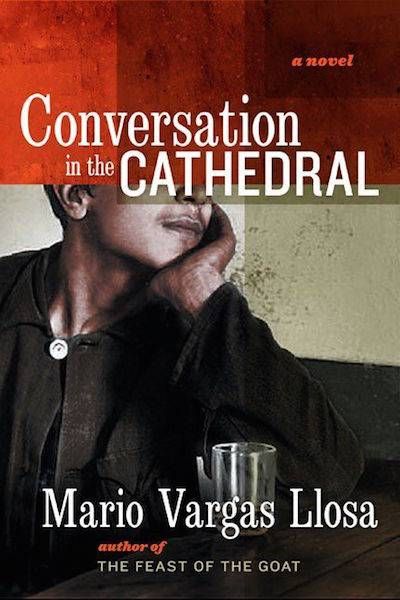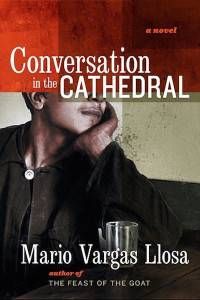 Peru – Conversation in the Cathedral by Mario Vargas Llosa: Two people in 1950s Peru talk over beers about their difficult lives and the state of their town.
Philippines – State of War by Ninotchka Rosca: Three young people try to escape the repression of dictatorship by joining an ancient festival.
Poland – House of Day, House of Night by Olga Tokarczuk: Fictional stories of the lives of residents of Silesia, a region that overlaps parts of Poland, Germany, Slovakia, and the Czech Republic.
Romania – The Land of Green Plums by Herta Müller: During Ceaușescu's dictatorship, a group of young people set out from their provence for the city in hopes of a better future.
Russia – The Master and the Margarita by Mikhail Bulgakov: The devil visits 1930s Soviet Russia in the guise of a mysterious professor.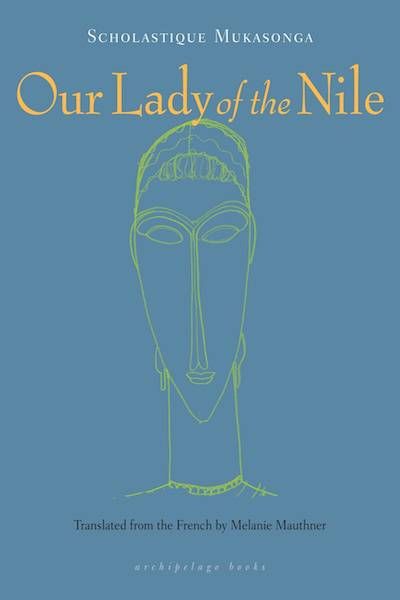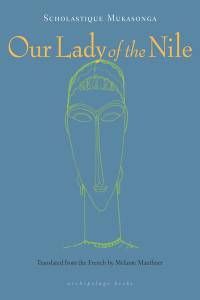 Rwanda – Our Lady of the Nile by Scholastique Mukasonga: An elite girls school on the Nile serves as a microcosm of society in 1970s Rwanda.
Saudi Arabia – Girls of Riyadh by Rajaa Alsanea: Four upper-class young women from Riyadh are exposed to the Western world through travel and school, but are still deeply affected by the oppressive atmosphere in their home country.
Senegal – So Long a Letter by Mariama Bâ: In a letter to an old friend, a recently widowed schoolteacher recounts her struggle after her now-deceased husband took a second wife.
Somalia – Links by Nuruddin Farah: After returning to Mogadiscio after twenty years, a man is asked to investigate the abduction of the daughter of a close friend.
South Africa – The Conservationist by Nadine Gordimer: A rich man's wife, son, and mistress leave him, and his farm is devastated by draught and flood.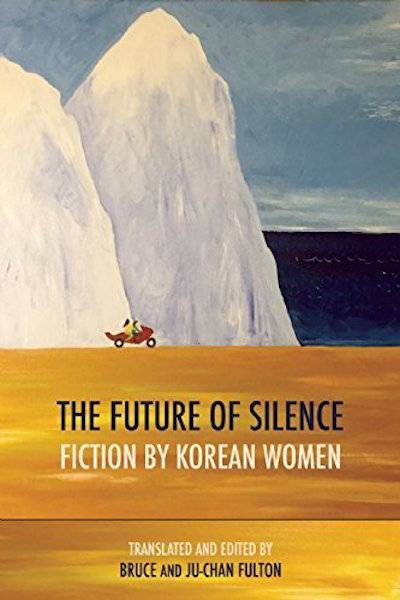 South Korea – The Future of Silence, Translated by Ju-Chan & Bruce Fulton: A collection of short stories by Korean women writers spanning the last fifty years.
South Sudan – God Grew Tired of Us by John Bul Dau: The touching memoir of a "lost boy" of Sudan who walked one thousand miles from his home country to Ethiopia and back again before making the journey to Kenya and finally emigrating to the United States.
Spain – The Shadow of the Wind by Carlos Ruiz Zafón: The son of an antiquarian book dealer finds a mysterious volume by a man named Julián Carax and soon discovers that all remaining copies of the book are being systematically destroyed.
Sri Lanka – The Legend of Pradeep Mathew by Shehan Karunatilaka: Facing liver failure after a lifetime of overindulgence, an aging sportswriter sets out with a friend to find a legendary cricket bowler.
Sudan – Season of Migration to the North by Tayeb Salih: After returning to his home country after years studying in Europe, a young man becomes the confessor of a familiar face from his childhood.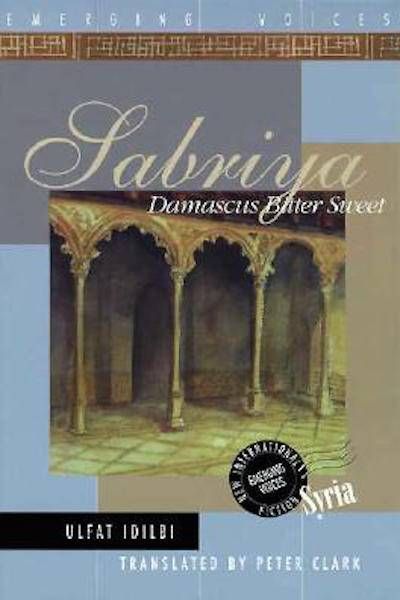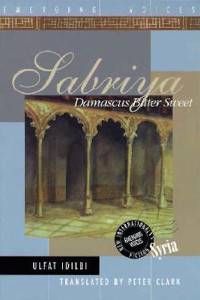 Syria – Sabriya by Ulfat Idilbi: In 1920s Damascus, a young woman on the cusp of personal and political liberation is stifled by colonialism and patriarchy.
Taiwan – Notes of a Desolate Man by T'ien-wen Chu: A gay man ruminates about his life, morality, and Taiwanese society as he watches his childhood friend succumb to AIDS.
Tanzania – Paradise by Abdulrazak Gurnah: A twelve-year-old boy is sold by his father to repay a debt.
Thailand – Four Reigns by Kukrit Pramoj: A young girl is sent to take a position at the royal palace in the hopes of a better life and lives through the reigns of four kings.
Turkey – My Name Is Red by Orhan Pamuk: In sixteenth century Istanbul, the Sultan commissions the Ottoman Empire's most gifted artisans to create a book celebrating the glory of his reign in the European style, but such art may be seen as an affront to Islam, making it a dangerous task.
Uganda – Abyssinian Chronicles by Moses Isegawa: A young man experiences the worst of Ugandan society–oppression, war, rape, poverty, and AIDS–but manages to keep his hope and sense of humor.
Ukraine – Wave of Terror by Theodore Odrach: A firsthand fictionalized account of the Stalinist occupation of Belarus.
United Kingdom – White Teeth by Zadie Smith: A suicidal World War II veteran gets a second lease on life when he marries a beautiful but toothless Jamaican woman half his age while his friend and fellow vet, a Muslim Bengali, enters into an arranged marriage with a feisty woman.
United States – To Kill a Mockingbird by Harper Lee: Against popular opinion, a lawyer defends a black man who has been accused of raping a white woman in 1930s Alabama.
Uzbekistan – A Collection of Uzbek Short Stories by Mahmuda Saydumarova: A collection of ten stories by Uzbek writers such as Abdulla Qahhar, Ghafur Ghulom, and Sayed Ahmad.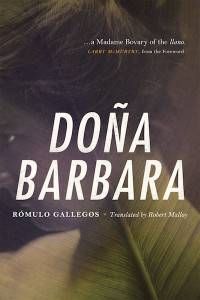 Venezuela – Doña Barbara by Rómulo Gallegos: A man returns home to reclaim his estate and is opposed by his cousin, a beautiful woman who is rumored to be a witch.
Vietnam – The Sympathizer by Viet Thanh Nguyen: This spy novel set during the Vietnam War just won a Pulitzer [edited] Prize.
Yemen – I Am Nujood, Age 10 and Divorced by Nujood Ali: A brave young girl recounts the horror of being forcibly married, raped, abused, and finally divorced all by the age of ten.
Zambia – Bitterness by Malama Katulwende: Based on real events, this novel explores the tension between tradition and modernity, political struggle, and life in twentieth century Zambia.
Zimbabwe – Without a Name and Under Tongue by Yvonne Vera: A young woman from rural Zimbabwe travels to Harare with hope for a better life, but her dreams are dashed when she becomes pregnant.