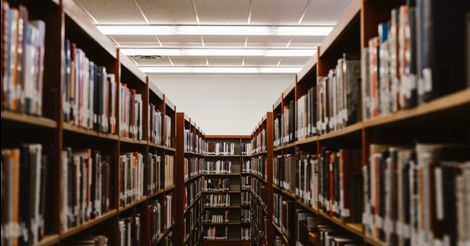 Libraries
Armed Man Trespasses at Houston Public Library Drag Queen Storytime
The Freed-Montrose Neighborhood Library of the Houston Public Library system in Texas was met with opposition for their regular Drag Queen Storytime event, according to a recent report by OutSmart Magazine, Houston's LGBTQ Magazine. OutSmart staff reported James "Doc" Greene Sr., who had previously been banned from the location for "filming children at the library," appeared on January 26 shortly before the event was scheduled to begin.
When Greene refused to leave at library staff's request, police arrived to escort him from the building and relieved him of a concealed weapon. The incident, part of which Greene recorded and shared to YouTube and live-streamed on Facebook, includes Greene's homophobic remarks and questioning regarding the reason for his removal.
Drag Queen Storytime has been a monthly occurrence at the Freed-Montrose Neighborhood Library and the staff recently added a second event due to its popularity. The event has been met with opposition in the past, including anti-LGBTQ protests. Counter-protesters have also appeared, significantly outnumbering protesters and showing support for the program. The library's Drag Queen Storytime has also found hostility in the courtroom when a small group of conservatives opened a lawsuit in response to the event claiming violation of freedom of religion. Fortunately, Chief U.S. District Judge Lee H. Rosenthal ruled to terminate the proceedings at the request of the library, citing a lack of support for the small group's claims.
As for the January 26 event, police escorted Greene from the building. In the police vehicle, Greene complained of chest pains and was then transported via ambulance to the hospital. Police plan to have a presence at Freed-Montrose's next Drag Queen Storytime, slated for February 23.
Meanwhile, opposition to any library's drag queen storytime event on the basis of homophobia hurts my heart.
This is not the first, nor will it probably be the last of bigots trying to interfere with library offerings despite the fact that no one is forcing anyone to attend a given program. You can support by squashing ignorance with gender identity reading lists and encouraging your library to start their own drag queen storytime (and then attending!).