This content contains affiliate links. When you buy through these links, we may earn an affiliate commission.
Watching the DVR'd Olympic Opening Ceremonies this past weekend, I was reaching for the remote to fast forward through the commercials when I heard Carrie Underwood singing about Sunday Night. My sports-addict husband is usually on-point, but it was early, so I'll forgive him looking at me and saying "what's Sunday night?"—maybe he was already on his phone and didn't notice Carrie Underwood, the face of Sunday Night Football.
But I knew what that meant.
It's coming. NFL Preseason.
Don't get me wrong; I enjoy football. I love being at games and experiencing the energy of the game and the fans. But on TV? Let's just say I prefer it being in the background while I'm reading. And what's better to read during NFL games than books about fictional pro players and teams?
Note: Most of these are the first in series, though some are standalone. They are definitely not the exhaustive be-all-end-all of football romance. And since this is just about pro football players, there is no NA or college romance on this list. Stay tuned!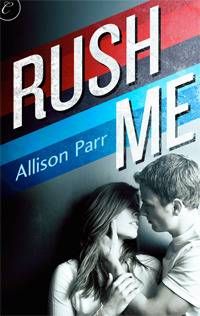 Rush Me by Allison Parr is the first in a series about the New York Leopards. In this introduction to the team, bookish, very much not football-y Rachael accidentally crashes a party hosted by one of the players and meets the team's Quarterback, and they hit it off. She doesn't expect to meet him again until she ends up getting corralled into co-hosting Shabbos dinner with one of his teammates. They find they're both interested in getting to know each other more, and we as readers have a lot of fun watching.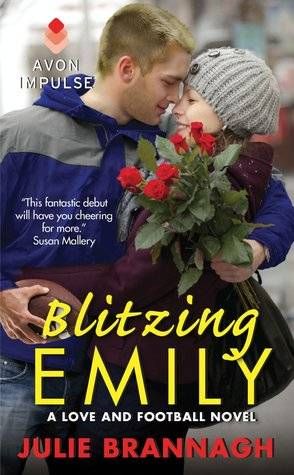 I read Blitzing Emily very shortly after Rush Me, surprised by this whole "football romance" thing being…a thing. Blitzing Emily was all the things I never knew I wanted: football player, opera star, concussion, fake relationship, and the word "Sugar"…oh man. And then I realized that it too was the first in a series, and several of the players to whom we'd been introduced would be coming back for their own stories. It was exciting.
Field of Pleasure by Farrah Rochon is the first in a series about another New York team, the Sabers. Here, we meet a cornerback who, heartbroken, is pretty sure he isn't ready for a new relationship—until he meets the team's choreographer, who has no patience for ballers. We know how that one tends to go.
It Had to Be You by Susan Elizabeth Phillips is the first in a classic series about the Chicago Stars. Several of the books in the series are about players, but this one is a little different: the protagonists of this story are the new owner, Phoebe, and the team's head coach. Warning: if you start this one, you might want to make sure you have access to the rest of the series, including the one that comes out later this month.
The Perfect Play has…quite the cover, but is also a cute story about a playboy and a single mother who have a sizzling one night stand…and he would love more. But she's not sure about getting involved with such a high profile person with a mile-long list of conquests.
Night Games by Lisa Marie Perry is the first in the Blue Dynasty series, about a fictional team in Las Vegas. While in the NFL universe, this first book is about two trainers vying for the top spot—while also dealing with the familial rivalry between them, as the children of the former owners and the new owners of the team.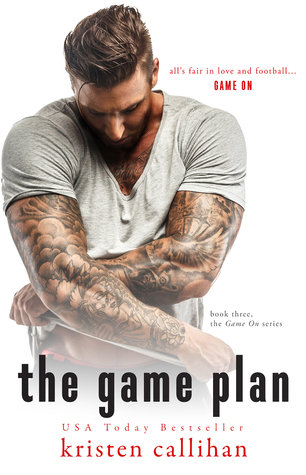 The Game Plan is the third book in a series that starts out as New Adult/Campus romance and makes its way into the majors. In this episode, pro center Ethan turns his football-focused attention on a girl he met in previous books in the series, though they don't know each other very well. If you're like me, you were drawn to the cover, in which that wall of a man looks so hesitant to take off his clothes for us 😉
Yvette Hines' contribution to the multi-author Dare to Love novella series, A Kissing Dare, starts out in a bar. Jo'el, usually reserved, takes a dare from her bachelorette-party-drunk friends to walk up to a guy and kiss him. The guy they select, unbeknownst to her, is a Miami football player they call The Tank.
In Six Ways from Sunday, Dylan and Bo had been a team; where one went the other was close at hand—until one went to college to play football and the other enlisted in the Marines. Six years later, Bo is ready for the Super Bowl and Dylan is back. It's time to get back what they lost.
K. L. Brady's Her Perfect Catch finds Melanie, "nerdy" sports writer, stuck between Jet, an NFL bad boy, and Dylan, her best friend. In a bind, she knows the only way to keep sponsors for her sports blog is to get some heavy hitters to increase her readership, and Jet is the perfect person to help move forward with that plan.
Running Interference is about an NFL player, but what is way more intriguing about this book, and the series it starts, is the series title team: The Cleveland Clash. A WOMEN'S PRO FOOTBALL TEAM. All of the female leads in this series are the players; it just so happens that the male lead in the series starter is one as well. Are you here for it?
Once you're done with those, there are plenty more, but as a last resort, don't forget about A Gronking to Remember and Pounded by the Gay Unicorn Football Squad. Cause everyone should have that experience.
What's your favorite football romance?