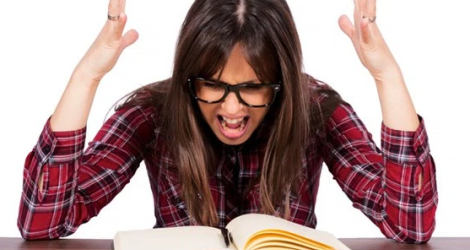 Opinion
Are Late-to-Series Additions Worth Reading?
This content contains affiliate links. When you buy through these links, we may earn an affiliate commission.
Over the past few years, a lot of my favorite YA authors have been coming out with late-in-series additions to the series I loved as a teen. Series like Sisterhood of the Traveling Pants, The Princess Diaries, The Mediator and others are suddenly getting sequels that skip huge spans of time and bring us the adult versions of our favorite teenage protagonists.
This isn't exactly an entirely new phenomenon, but I can't help but feel we're on a major nostalgia kick these days (just look at the Pokemon Go craze, for instance). It's no surprise, then, that old series are getting revisited by their authors, as well.
When I first heard about these new releases, my nostalgic heart was filled with glee–I was going to get more of my favorite stories! I had always wondered what happened to Suze and Jesse once he was corporeal or how the Sisterhood handled life post The Pants.
But then a strange thing happened. I didn't rush out and buy them. I didn't even read them. Something in me keeps hesitating. Because here's the thing: sometimes not knowing is just better. Sometimes it's nice to let the characters live on in their potential without the author adding anything canon about their adult years.
With Harry Potter and the Cursed Child making its rounds, I realize this is a real sticking point for me: I don't want Rowling's idea of adult Harry. I want to keep the future my younger self imagined as she set down the final book all those years ago.
I did read one of these books. Just one. And I did not enjoy it. Sisterhood Everlasting, the fifth book in the Sisterhood of the Traveling Pants series, was so far from what I wanted for the characters I'd spent four summers getting to know that it quickly turned into a hate read.
The story felt clumsy, an unnecessary tacked on addition to a series that my teenage mind had considered finished. I wasn't exactly thrilled at the loss of The Pants or how the sisterhood seemed likely to go their separate ways, but I had accepted this as The End. When the author decided to kill off one of my favorite characters, I wanted to throw the book across the room. Sadly, audiobooks aren't good for throwing, so I just stewed with rage instead.
This experience soured me on reading late-in-series additions, as much as curiosity and love for the series makes me long to return to new stories in those old places. I quickly learned how upsetting it can be to revisit a favorite world, a favorite character, and find them changed by what the years in between have done to both you and to the author trying to step in the same river twice, or worse, trying not to.
My brain is already trying to cope with the fact that my twenties aren't exactly the adventure I expected them to be without writers going around tarnishing the adventures I imagined for my favorite characters. Yes, I know these characters belong to their authors, but after all this time, I have to ask: Don't they belong to us, too?