Audiobooks
Are Audiobooks the Future of Storytelling?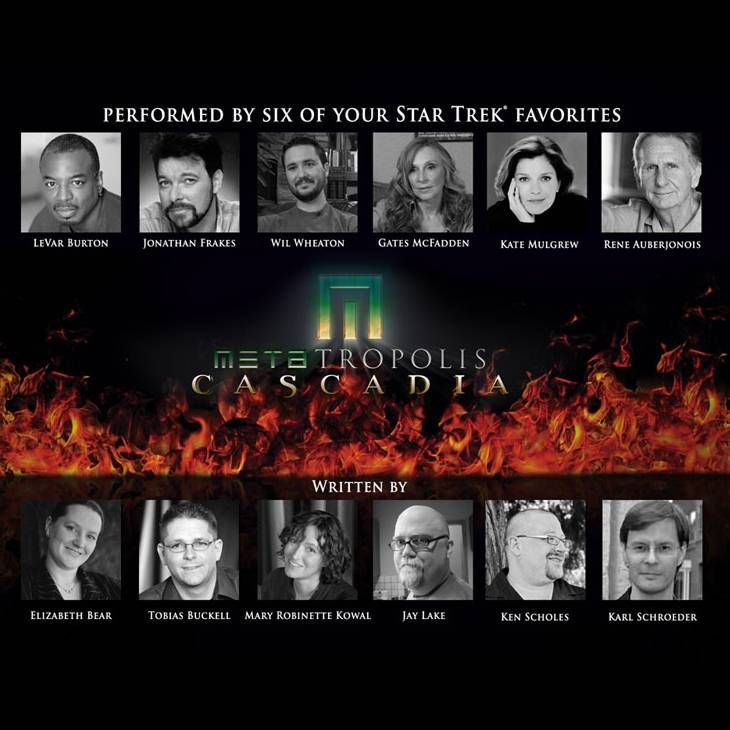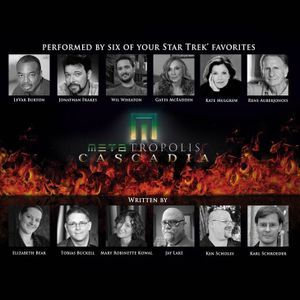 Late last week, The Wall Street Journal reported that, even as print publishing continues to shrink, audiobook publishing is exploding. "Pretty much everybody has an audio book player in their pocket" points out Hachette Audio VP Anthony Goff, and audiobook sales have doubled in recent years, from $480 million in 1997 to today's $1.2 billion.
Print is dying. Audio is exploding. Anyone have a Magic 8 Ball handy? Because I've got some doozies I'd like to ask about the future of audiobook publishing, and it'd better keep it real and not give me any of those "Concentrate and ask again" shenanigans.
Thankfully, the good people at WSJ have got my back; check out this fascinating glimpse into what they report the future holds: original Audible-exclusive series à la Netflix and HBO.
It turns out that Audible has already churned out 20 original books written specifically for audio, including Metatropolis, a science fiction epic narrated by Star Trek alums, and The Chopin Manuscript, a serial thriller by 15 blockbuster authors including Lee Child, Jeffery Deaver, and Lisa Scottoline. And Audible has even commissioned Orson Scott Card to write a new dramatization of his sci-fi classic Ender's Game with 28 actors! sound effects! music! glitter! (OK, no glitter) that Card describes as "not a simple adaptation, it is a new telling of the same story" written in dialogue with entirely new material.
Other writers and publishers are getting in on this sweet gig, too, producing books that skip print and go straight to audio. Take British author David Hewson, who's written an audio novelization of Macbeth where the bloodthirsty monarch is more, you know, likeable, and an upcoming adaptation of Hamlet featuring a peppy Ophelia and a Hamlet who's less of a buzzkill. Meanwhile, AudioGo has produced about 25 audio exclusives including horror, apocalyptic zombie stories, and some old-timey radio plays.
And here's where it gets really interesting. How do you write for straight-to-audio?
Authors who've been experimenting with this medium are saying some fascinating stuff about how it's done. According to Hewson, "Complex sentences, long subordinate clauses — they don't work, people get bored and confused by them. You're looking for the writing to disappear so that all people hear is the story." And Audible founder Don Katz adds that "We're moving toward a media-agnostic consumer who doesn't think of the difference between textual and auditory experience. It's the story, and is there for you in the way you want it."
Say what? The writing should disappear? It's all about the story?
Add to this that audiobooks are now being considered "audio entertainment" that can hold their own as original works of art; splashy productions with full-cast dramatizations, music, and sound effects. Max Brooks, author of World War Z, says "it's one of the few times in history that technology has reinvigorated an art form rather than crushing it. […] It opens the door for more creative storytelling." And the audio edition of World War Z is held up as one of the best in the biz — an elaborate production with 40 cast members including Alan Alda, John Turturro, and Martin Scorsese.
As a literary-nerd-turned-audiobook-fan, I've been wrestling with this exact debate re: words versus story lately. Get outta my head, WSJ! As my audiobook fangirl status rises, I find my bookish tastes morphing not just for audiobooks, but for print, too. Gone are my days of leisurely grappling with Don DeLillo's Underworld, and instead I find myself hungering for exactly the sort of book Hewson describes: one where the writing gets the hell out of the way of the story. I'll take the kickass dialogue and storytelling of City of Thieves by Game of Thrones screenwriter David Benioff and Where'd You Go, Bernadette by Arrested Development producer Maria Semple over DeLillo's long subordinate clauses any day. (Both City of Thieves and Bernadette are fantastic on audio, by the way.) My appreciation of words just-for-the-sake-of-words is waning, and the craft of storytelling has become king in my mind.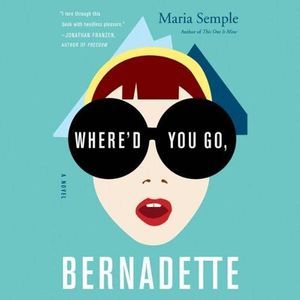 Is this horrible for a bookish person to admit? Or am I just dealing with some good old fashioned Lit Major guilt? Help me out, Rioters. I keep coming back to this idea that the print / audio schism is rooted in the tension between written and oral traditions, and I'm honestly OK with sliding back toward some old school Homeric shit. Even Shakespearean plays are an oral art form first. I've come to a place where I believe the point of books is to give we humans another vehicle to tell our shared stories and swap cultural symbols, and I've begun to devalue convoluted linguistic acrobatics.
We clearly need to discuss this over a beer or two, but because this is the internet, the comments will have to do. What do you guys think is up with audiobooks and the future of storytelling?
_________________________
Sign up for our newsletter to have the best of Book Riot delivered straight to your inbox every two weeks. No spam. We promise.
To keep up with Book Riot on a daily basis, follow us on Twitter, like us on Facebook, , and subscribe to the Book Riot podcast in iTunes or via RSS. So much bookish goodness–all day, every day.