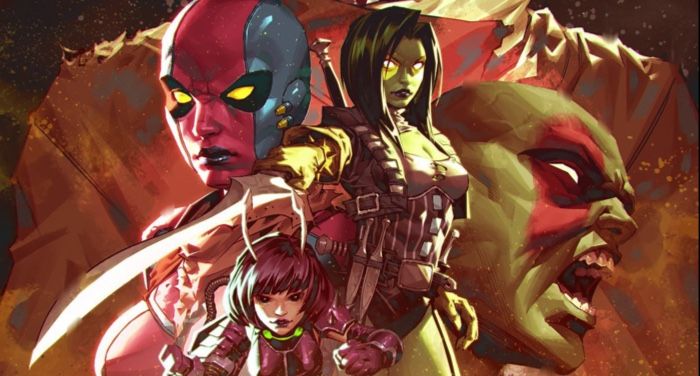 This content contains affiliate links. When you buy through these links, we may earn an affiliate commission.
Another month is upon us, and with it, another batch of amazing new comics. We're in a weird spot between major events for the big two. Lazarus Planet is ending, and Marvel is building up to a pair of big summer events. But fear not, there are still great comics from the big two and plenty of other publishers putting out great work.
There are some superheroic adventures, of course. James Tynion IV is bringing both some Sandman and a cool new sci-fi series. Speaking of science fiction, there is some new Star Wars along with creator-owned works. Manga is coming in strong in April 2023 as well. Oh, and Matt Kindt has something strange and very Matt Kindt-ish. Really, there's something for everyone this month.
So call or swing by your local comic book shop and add these great books to your pull list. Don't have a pull list? Now's a great time to fix that. There's no better way to grab those single issues, and it's always a good idea to support small, local businesses. I bet you can get your local bookshops to order the graphic novels on this list too. Here are 11 new comics to read in April 2023.
New Single Issue April 2023 Comics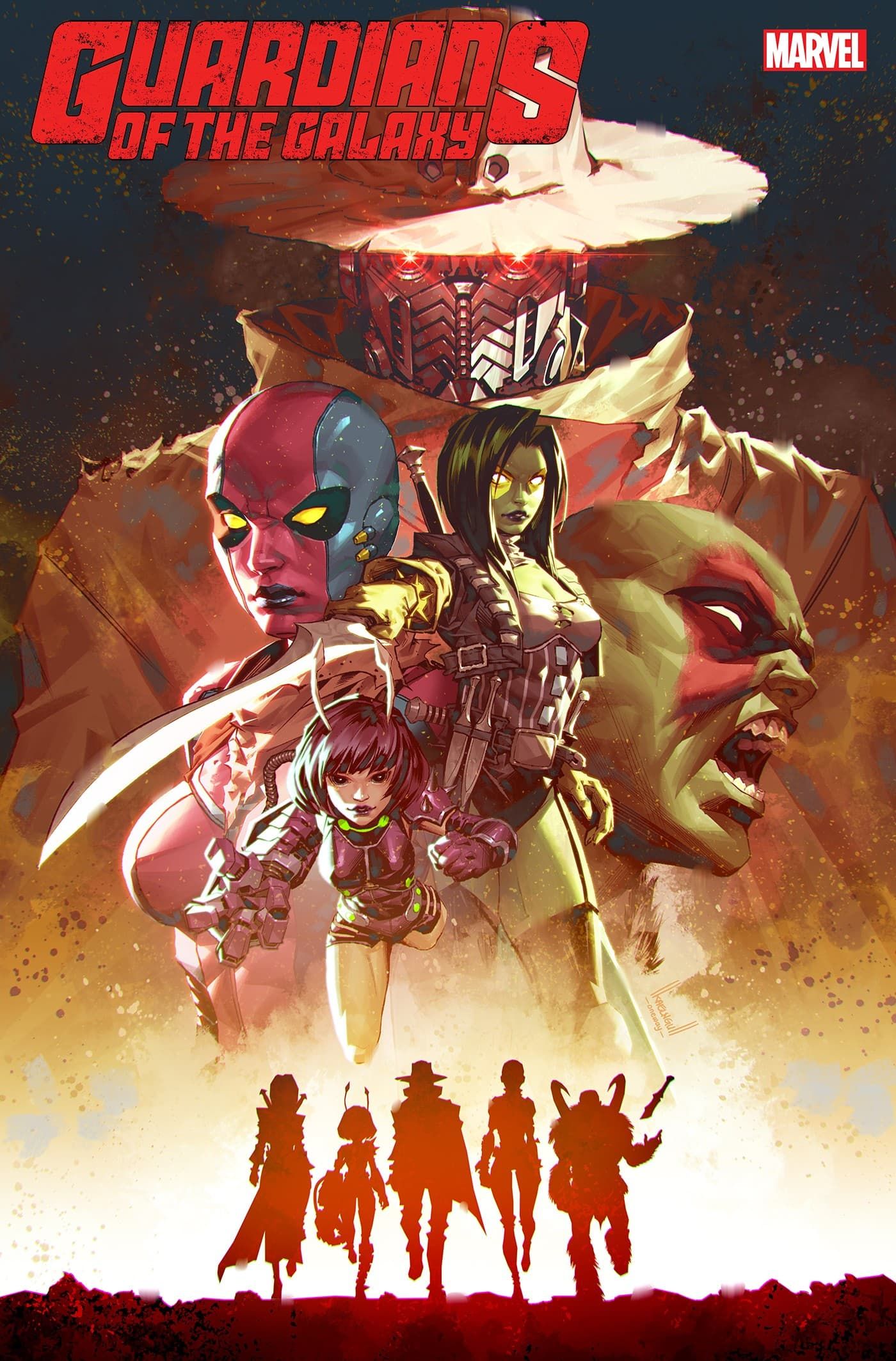 A new Guardians of the Galaxy movie means lots of space-faring superheroics in the glossies this month. There are actually several Guardians comics dropping this month, but this is the main ongoing one, launching a brand-new story after the team was destroyed a year ago.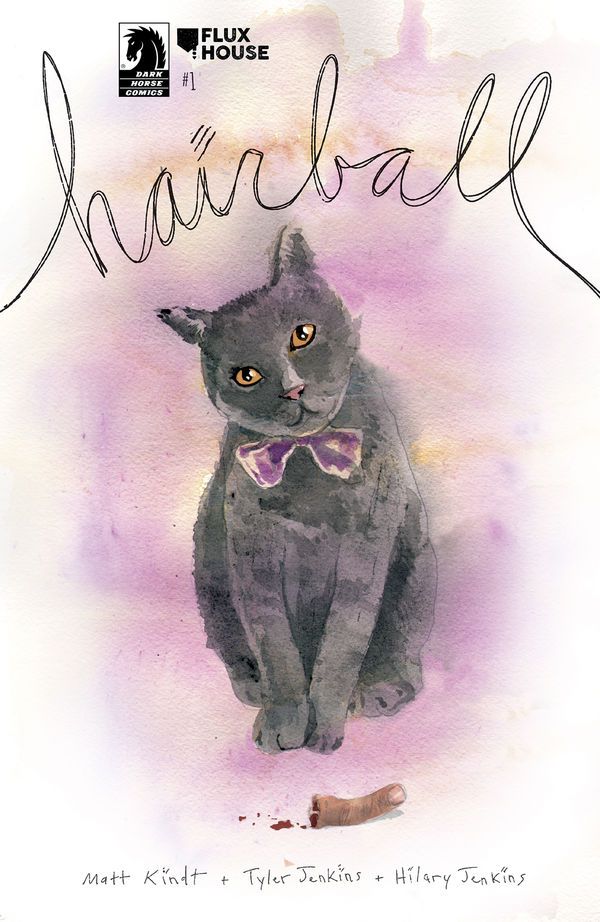 Hairball #1 by Matt Kindt, Tyler Jenkins
Supernatural horror meets the tale of a girl and her cat. That's the strange setup here. In this case, a young girl's life is going awry with her parents fighting, strange illnesses, and some things that are inexplicable. She begins to suspect that her little cat is the cause of it all. But is she right, or is something else at work?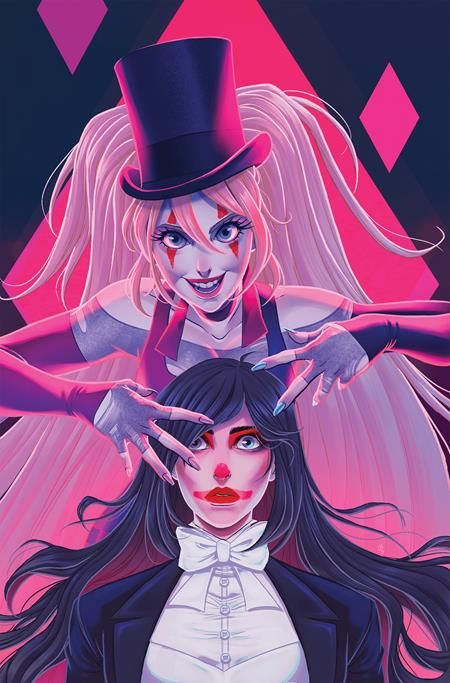 Harley Quinn #29 by Tini Howard, Sweeney Boo, Adam Warren
If you haven't read Harley Quinn in a while, you should jump in right now. Really, jump in with issue #28 if you can, but better late than never. Tini Howard has such a great handle on the character and really brings the humor and fun. Harley is cursed, and she needs magical help and multiversal travel if she wants to survive. No biggie, right?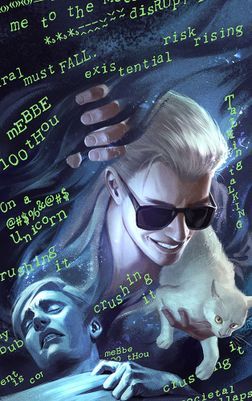 The Sandman Universe: Nightmare Country – The Glass House #1 by James Tynion IV, Lisandro Estherren, Reiko Murakami
Dream just cannot keep The Corinthian contained, it seems. This time, the nightmare of teeth and torment is unleashed upon Silicon Valley, hunting the Smiling Man. As always, regular people will be caught up in the crossfire, along with Ken and Barbie from the original series.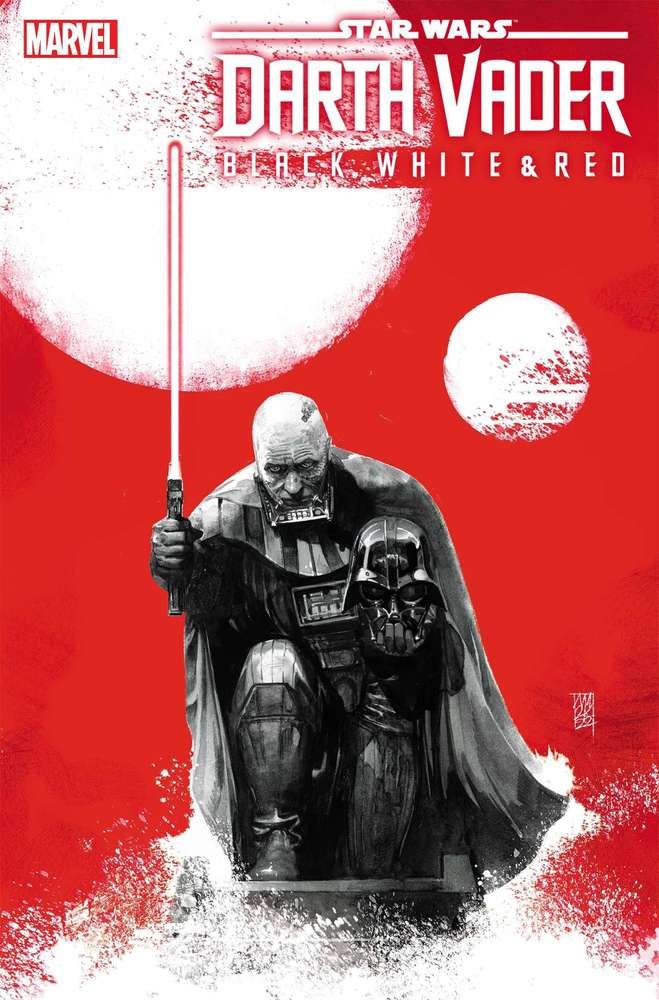 Star Wars: Darth Vader – Black, White, and Red #1 by Jason Aaron, Peach Momoko, Torunn Gronbekk, Alex Maleev
Marvel is giving Darth Vader the "black, white, and blood" treatment that it's given to characters like Wolverine. What does that mean? It means a four-issue anthology series with an all-star cast of writers and artists. This series is promising to really bring the terror that only Darth Vader can unleash upon the galaxy far, far away.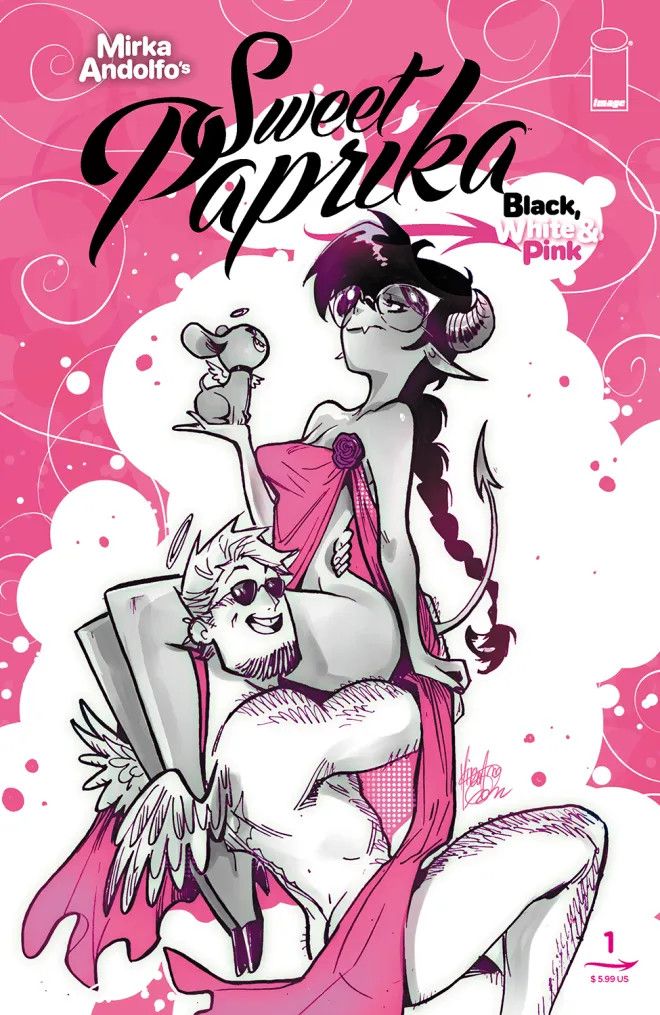 Sweet Paprika: Black, White, & Pink by Mirka Andolfo, Stjepan Sejic
If you're not familiar with Mirka Andolfo's Sweet Paprika universe, this one-shot from Image Comics is a great chance to jump in. These weird and spicy adventures are illustrated in only black, white, and pink. If that isn't enough fun, it's an anthology featuring small stories from Andolfo and a litany of great comics creators.
Worldtr33 #1 by James Tynion IV, Fernando Blanco, Jordie Bellaire
Science fiction and horror collide in this trippy new creator-owned comic coming out of Image. In 1999, Gabriel and his friends found the Undernet, a mysterious foundation for the Internet. But it was dangerous, and so they sealed it away. But that seal has been broken. Can Gabriel and his friends seal it away again? Can they survive?
April 2023 Graphic Novels and Manga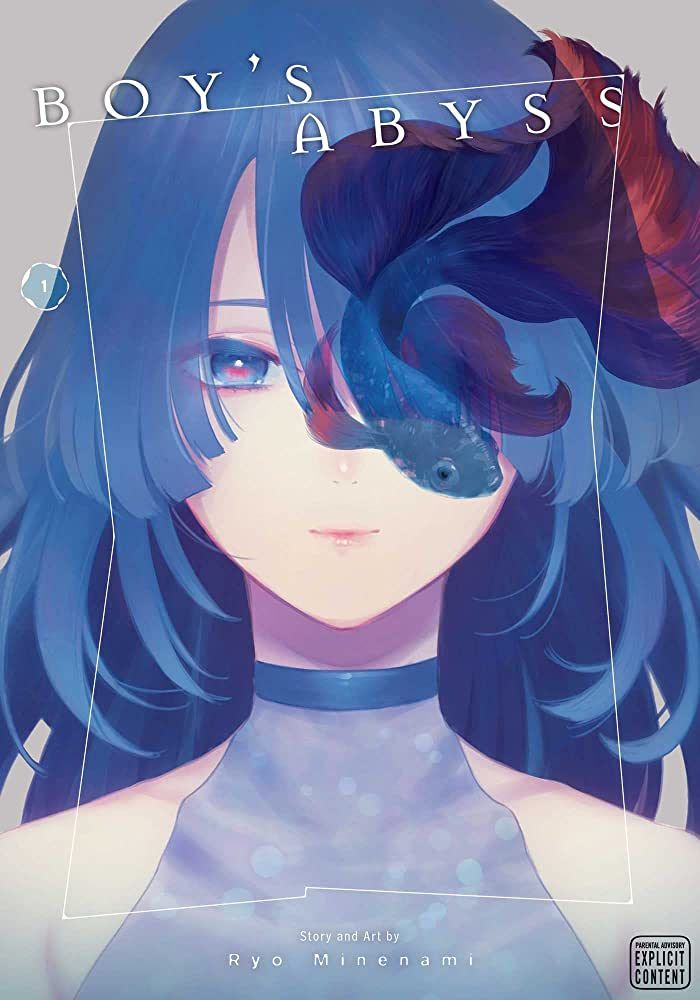 The first manga on this list is a combination of romance and thriller. Reiji lives a claustrophobic life in a tiny town. His grandmother has dementia, his mother is basically a non-entity, and he doesn't really have friends. Then a pop star shows up at Reiji's work, offering him a way out. Is it real? Is it too good to be true?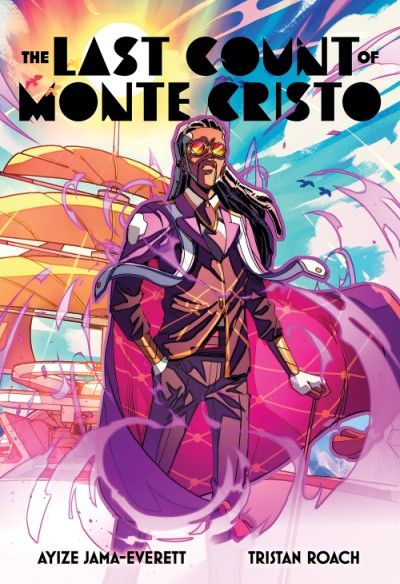 You ever wanted a futuristic retelling of The Count of Monte Cristo? How about one that draws inspiration from Alexandre Dumas' own father? That's what this new graphic novel does, bringing in high technology, climate change, and deep literary themes. This is definitely one of the new comics to read in April 2023.
Now that Outpost Zero has wrapped up, it's your chance to snag the entire 14-issue series in one volume. Alea has spent her entire life at the outpost way out on the edge of the universe. Despite her full life, she's always felt that something else was out there. Maybe she's right. When a horrible tragedy occurs on the outpost, Alea decides it's up to her to find the truth.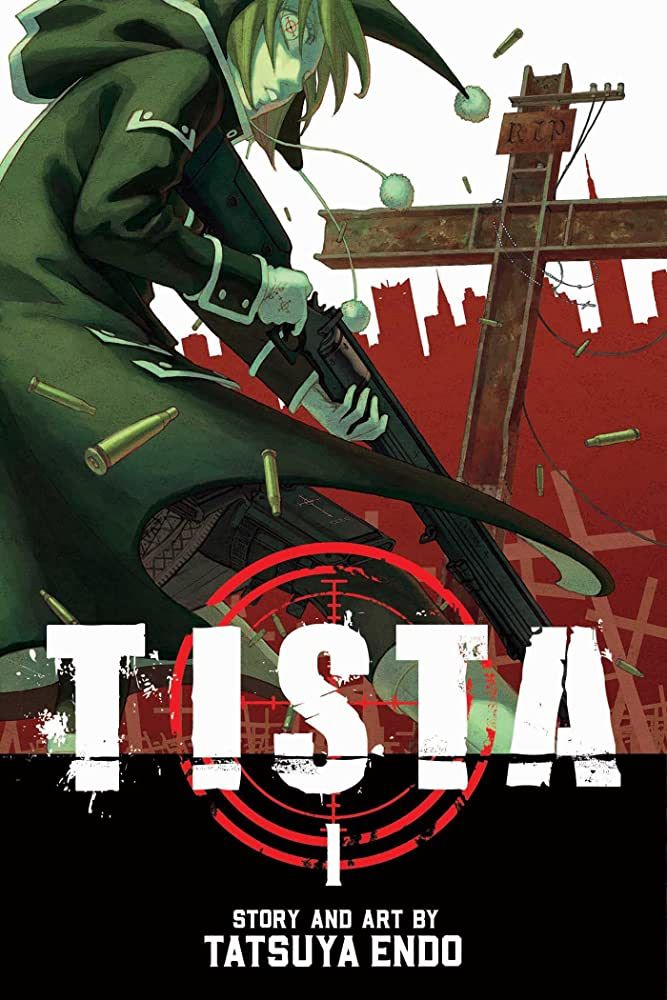 Tista by Tatsuya Endo
Another manga, this one (oddly) set in New York City. The NYPD is hunting a mysterious sniper. They know she's a woman and that she's taking out criminals left and right. One shot. One kill. She calls herself Sister Militia, but her real name is Tista. She's just a student raised in a Catholic orphanage. So why is she snuffing out the bad guys from long range?
---
That should get you started on new comics to read in April 2023. If you'd like a list of other book releases, you can find a full list in the magical New Release Index, carefully curated by your favorite Book Riot editors, organized by genre and release date.
Are you ready for the big, upcoming events in comics this year? What else are you excited to read?