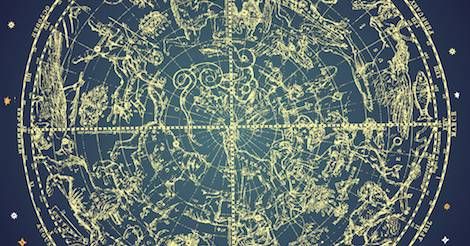 Lists
April 2018 Horoscopes and Book Recommendations
This content contains affiliate links. When you buy through these links, we may earn an affiliate commission.
Yesterday may have been April Fool's Day, but these horoscopes are no joke! (Sorry, couldn't help myself.) We've got your April 2018 horoscopes and book recommendations! Find your astrological sign below for your horoscope, perfectly paired with a newly released book you're sure to love.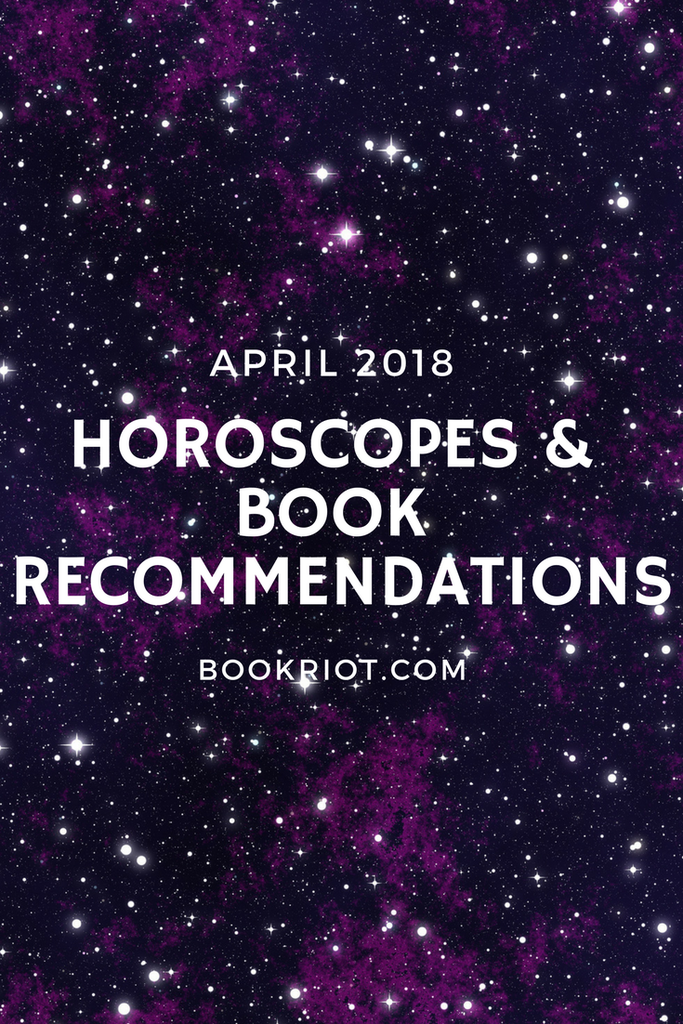 Aries (March 21-April 19)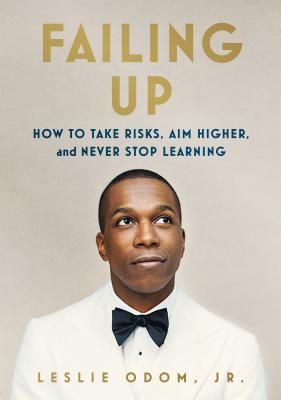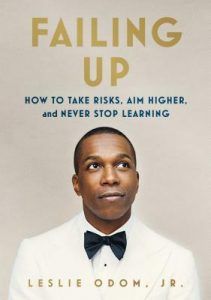 You have a lot of energy this month, Aries. You're feeling good and want to channel it into something new and exciting. With a lot of energy, a fair amount of strategizing, and a little risk, you could accomplish great things. Take the leap! Check out Failing Up: How to Take Risks, Aim Higher, and Never Stop Learning (March 27, Feiwel & Friends) by Tony Award–winning star of Hamilton Leslie Odom, Jr. He combines stories from his career with advice for achieving your goals and living life to the fullest.
Taurus (April 20-May 20)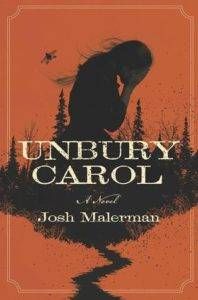 The planets are putting you in a very spiritual mood in April. You're thinking about your place in the world and where you're headed and trying to make sense of it all. It's ok to be introspective. You might have some conflict with your romantic partner this month, though, so don't get too caught up in your head and ignore their needs. You might like Unbury Carol (April 10, Del Rey) by Josh Malerman, a dark retelling of Sleeping Beauty. Carol has a strange condition that leads to death-like comas. Now she's torn between her husband, who is plotting to bury her alive and take her money, and her true love, an infamous outlaw. Hopefully any relationship conflict you have isn't this dramatic!
Gemini (May 21-June 20)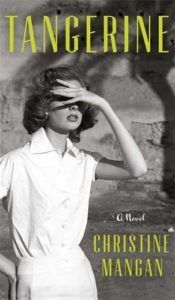 This month will be filled with change, along with a fair amount of indecisiveness. As a Gemini, you're known for switching your perspective frequently, and you'll find yourself questioning your choices throughout April. It's okay to reconsider where you're going, but be sure your final decision fits with your personal values. Read the new historical suspense novel, Tangerine (March 27, Ecco) by Christine Mangan. Alice's new husband John goes missing after the couple moves to Morocco. Lucy, Alice's enigmatic old friend, makes her question all of her decisions and relationships.
Cancer (June 21-July 22)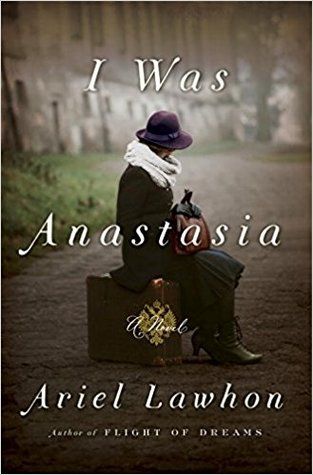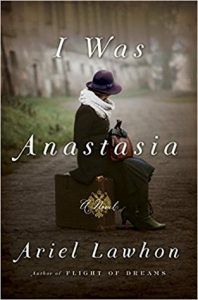 In a word, your month will be strange, Cancer. Communication in your professional and personal life will be challenging, and you'll often be asked to repeat or explain yourself. Your office might experience some reorganization or turnover. Friends and family will be making big changes. All of this weirdness can be draining for you, so go easy on yourself and take time out when you need it. You might enjoy historical suspense novel I Was Anastasia (March 27, Doubleday Books) by Ariel Lawhon. After the fall of the Romanovs, a young woman pulled from a canal in Berlin claims to be the missing Grand Duchess Anastasia. If true, can she convince anyone to believe her?
Leo (July 23-August 22)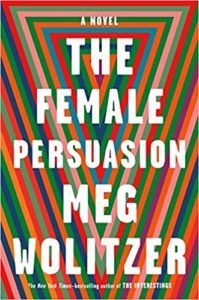 April will be a great month for your career, allowing you to learn new things and achieve big goals. However, there may be some turmoil in your personal life. You might bump up against some major disagreements with your family or significant other. Remember that communication and empathy is key, and don't let your professional success inflate your ego. Check out The Female Persuasion (April 3, Riverhead Books) by Meg Wolitzer. Feminist legend Faith Frank changes college freshman Greer's worldview when she takes her under her wing. Greer's personal life and relationship with her boyfriend are turned upside down when she starts exploring a world of new ideas.
Virgo (August 23-September 22)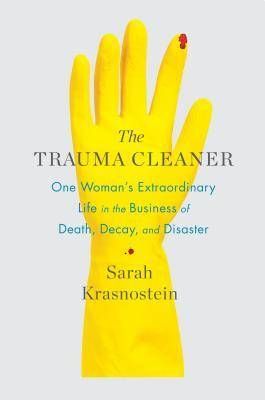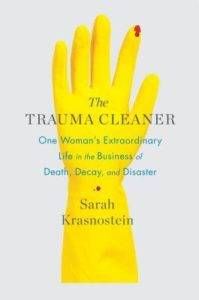 This month is all about spring cleaning for you, and not just in your living space. Try cleansing your body and mind by eating healthier, doing some yoga, or spending some time in nature. Do something this month that makes you feel refreshed and centered. Read The Trauma Cleaner: One Woman's Extraordinary Life in the Business of Death, Decay, and Disaster (April 10, St. Martin's Press) by Sarah Krasnostein. It's one woman's moving story about overcoming a traumatic childhood, being true to herself, and finding fulfillment in a dark and dirty business.
Libra (September 23-October 22)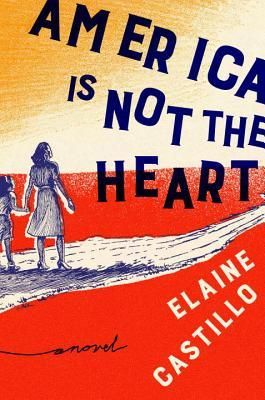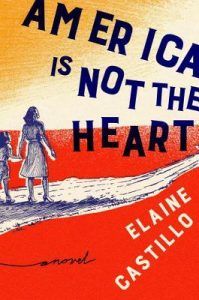 You care deeply about your family and friends, and this month you might find yourself spending a lot of energy taking care of those around you. You're a caretaker at heart, and that makes you a wonderful friend. But don't forget to pay attention to your own physical and mental needs, too. I recommend America is Not the Heart (April 3, Viking) by Elaine Castillo. It follows three generations of women from a family that immigrated from the Philippines to San Francisco, and it's a testament to the sacrifices we make for our loved ones.
Scorpio (October 23-November 21)
The planets indicate that April may be a chaotic month for you, especially in the workplace. Everyone seems to be panicking around you, so keep a cool head and problem solve quickly. The good news is that your romantic life will be exciting in April. Social outings could lead to new love interests. Check out Dread Nation (April 3, Balzer + Bray) by Justina Ireland. It's a historical fantasy novel about black zombie hunters during the Reconstruction era, with a lot of interesting commentary on institutionalized racism and sexism. This will provide a much needed escape from the chaos of your month, which hopefully is zombie-free!
Sagittarius (November 22-December 21)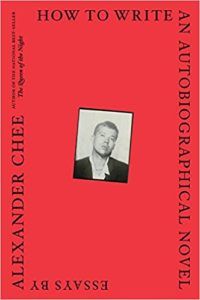 April will be full of creative energy for you, Sagittarius. If you work in a creative field or have an artistic hobby, you'll make exciting new progress this month. This exciting energy will also make you magnetic this month; you'll meet lots of new people interested in what you have to say. I recommend How to Write an Autobiographical Novel: Essays (April 17, Mariner Books), novelist Alexander Chee's first published nonfiction work. He discusses the relationship between identity and art, between literature and politics, and more.
Capricorn (December 22-January 19)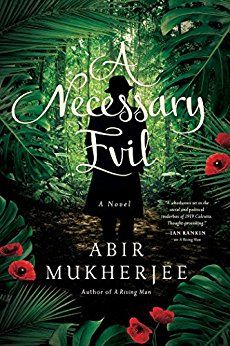 You work hard and are known for being the responsible one. It's been a tough last few months, and April is a good time to give yourself a break. Take some time to focus on you! Spend time doing things that bring you joy and hanging out with people you love. Read something exciting and new, like A Necessary Evil (April 3, Pegasus Crime) by Abir Mukherjee. Set in 1920s India, it follows two detectives as they investigate the murder of the Maharajah's son. While it's written as a sequel to A Rising Man, it's also great as a standalone.
Aquarius (January 20-February 18)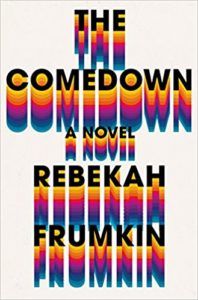 This month will be full of change and movement, and you might feel like your mind is all over the place. As an air sign, you're capable of staying adaptable in the face of fluctuation. You may even be able to use it to your benefit. If given the opportunity to go on a road trip in April, take it. Read The Comedown by Rebekah Frumkin, a dark comedy featuring a trip across America. When a drug deal goes bad and a suitcase that may or may not contain a quarter of a million dollars goes missing, two families become permanently intertwined in their efforts to set things right.
Pisces (February 19-March 20)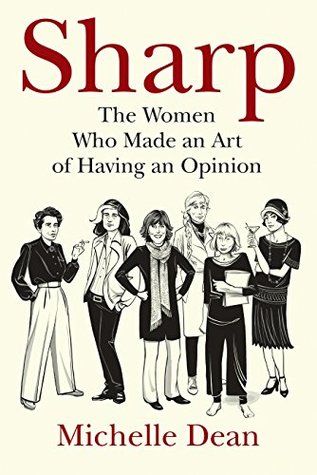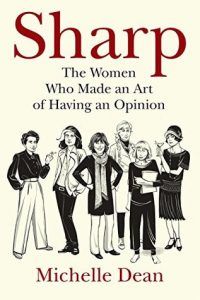 Things are (mostly) going your way this month, Pisces. Your professional life is booming and you're raking in the big bucks. You're in good health and will attract new romantic partners, if you're looking. Watch out for technology, which will be your biggest enemy in April. Have you tried turning it off and back on again? Pisces might enjoy Sharp: The Women Who Made an Art of Having an Opinion (April 10, Grove Press) by Michelle Dean. While you're on top of your game, learn more about the female critics and essayists whose careers changed the business.
______
Looking for more after your April 2018 horoscopes and book recommendations? Check out your Book Riot horoscopes from January, February, and March!