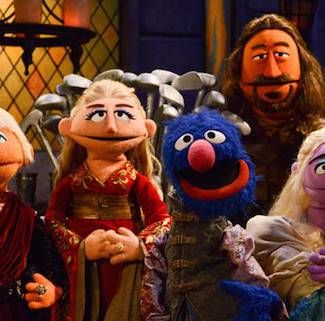 Opinion
APB: Artists Against Police Brutality
Taken at face value, Rosarium Publishing's graphic novel anthology APB: Artists Against Police Brutality can be viewed as a graphical continuation of the ongoing (and often one-sided) conversation between victims of police violence and the criminal justice system. And if you, knowing this, were to judge APB at face value, you would not be disappointed. The anguish and desperation and anger of these artists and writers pulses from the page. Bill Campbell, Editor of APB: Artists Against Police Brutality and CEO of Rosarium Publishing, says in the foreword that APB is a project "borne out of anger" and that it seeks to "further the dialogue…perhaps change a mind or two" on this sensitive, deadly subject.
If you were, however, to look deeper at this anthology, at each page, each panel and each lovingly rendered expression of fearful eyes or hands held high, you'd notice that APB calls for more than a dialogue or conversation. By using these powerful black and white comics to present the stories, true and fictional, of those caught in the war between law enforcement officials and certain segments of the public, APB calls for a reckoning. Each panel and paragraph in this anthology attempts to hold our justice system accountable for its life-threatening choices–while attempting to show us the its effects of its choices on the lives of its victims.
APB: Artists Against Police Brutality continues the tradition of using comics as a tool of social justice, featuring a combination of graphic narratives, traditional essays, personal accounts, and short fiction. Ashley Woods' "Family Portrait", a dedication to some of the most prominent recent victims of police violence, kicks off the volume, and it doesn't slow down from there. Fans of Rosarium's other titles will notice art from Keef Cross and John Jennings in the anthology. APB also features art from Jerry Craft, creator of Mama's Boyz, Lalo Alacraz, Stacey Robinson, and Melanie Stevens. Essays from Ytasha Womack, Jennifer Marie Brissett, Sofia Samatar, and Phenderson Djèlí Clark are thoughtful segues between the comics.
Each piece in the anthology brings a uniquely personal perspective to the crisis at hand. Brandon Hankins' "Split" presents the stark difference in black and white childhoods under the specter of police violence. Keith Miller and Chuck Collins' "Floater", is a futuristic, dystopian take on systemic racism and xenophobia. Avy Jetter's "Pull it Up From The Roots," is a frenetic, explosive account of a singular instance of violence. Ka Yan Cheung's "Dear Brother," serves to center the law enforcement perspective in a different light. Pin-ups from Christa Cassano and Charles Fetherholf give quick shots of their takes on what these issues mean to them, how we've been trained to deal with them, and how we can solve them.
By the end of APB: Artists Against Police Brutality, Campbell and the rest of the Rosarium editors say that they hope to change your minds. The bodies and violence on display in the book are a visceral attempt at showing you the impact of this violence on individuals and communities, but again, if you look deeper, you will see that APB is also a love letter–to the victims of said violence, of course, but it's also a direct attempt at convincing oppressive systems that victims and potential victims are worthy of love, respect, and compassionl.
APB: Artists Against Police Brutality presents a sorely needed soapbox for those who are directly affected by this issue. Perhaps we should give them a listen.
(note: proceeds from APB: Artists Against Police Brutality will go to benefit The Innocence Project.)
Correction: This post originally attributed the last piece of art was attributed to Takeia Marie, which was incorrect. The correct artist is Melanie Stevens.