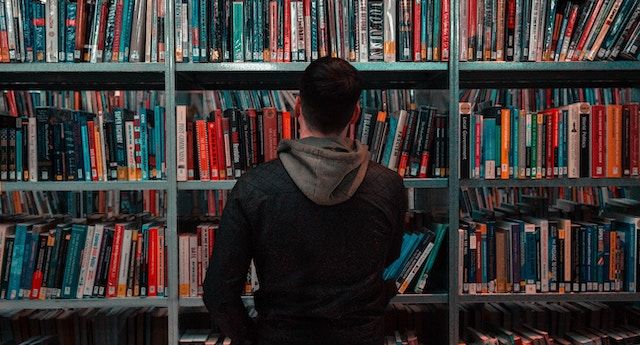 Critical Linking
AOC Reminds Us Libraries Aren't "Free Stuff:" Critical Linking, November 29, 2019
Critical Linking is a daily roundup of the most interesting bookish links from around the web, sponsored by Kacen Callender's audiobook, Queen of the Conquered (narrated by Krystel Roche) and brought you by Hachette Audio!

---
"'It's not that we deserve them because it's a handout,' she said. 'People like to say that this is about free stuff… These are public goods. I never want to hear the term "free stuff" ever again… I believe that all people should be able to go to a public library. Everyone can drive on our roads. Everyone should be able to send their kids to public school. And every person who needs it should have access to public housing that looks like this.'"
---
"Flynn tapped into this duality uniquely — and intently: 'I've always thought if you could write something that was about ideas and has layers to it, people who want to take it as a thriller [would] read it that way, and for people who want to engage more and dig deeper, there's a lot to talk about, too.' She adds, 'I've never had a problem with making something entertaining or something called a page-turner. That's what it's supposed to be. The only phrase I don't like is guilty pleasure.'"
A look back at the big ol' bookish moment that was Gone Girl.
---
"Thanks to the landscape-shifting success of properties like Game of Thrones and Marvel's Cinematic Universe, we've entered a golden age of sci-fi and fantasy being developed for film and television. It seems that nearly every network and studio has snatched up the rights to old and new classics, with a bevy of projects in production or premiering in the coming months. To keep you on top of the latest news, we've updated our master list of every SFF adaptation currently in the works, from The Batman to Y: The Last Man."
There are SO many great Sci-Fi/Fantasy TV and movie adaptations in the works.