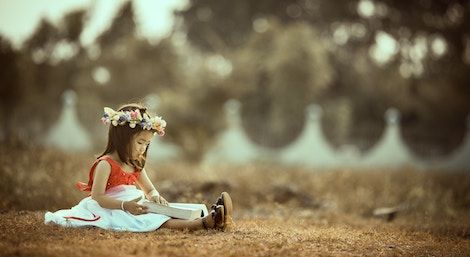 This content contains affiliate links. When you buy through these links, we may earn an affiliate commission.
I was always a nervous kid. I spent a lot of time at school worrying about whether my friends actually liked me, and then, when I moved to a new school, about whether I would make any friends at all. When I grew up, I was eventually diagnosed with general anxiety disorder, along with a dollop of social phobia just to spice things up a little. Finding anxious characters in books has helped me process my own feelings. Here's a list of excellent anxiety books for kids, which deal with all forms of worry and fear, and which can help young readers realise that they're not alone.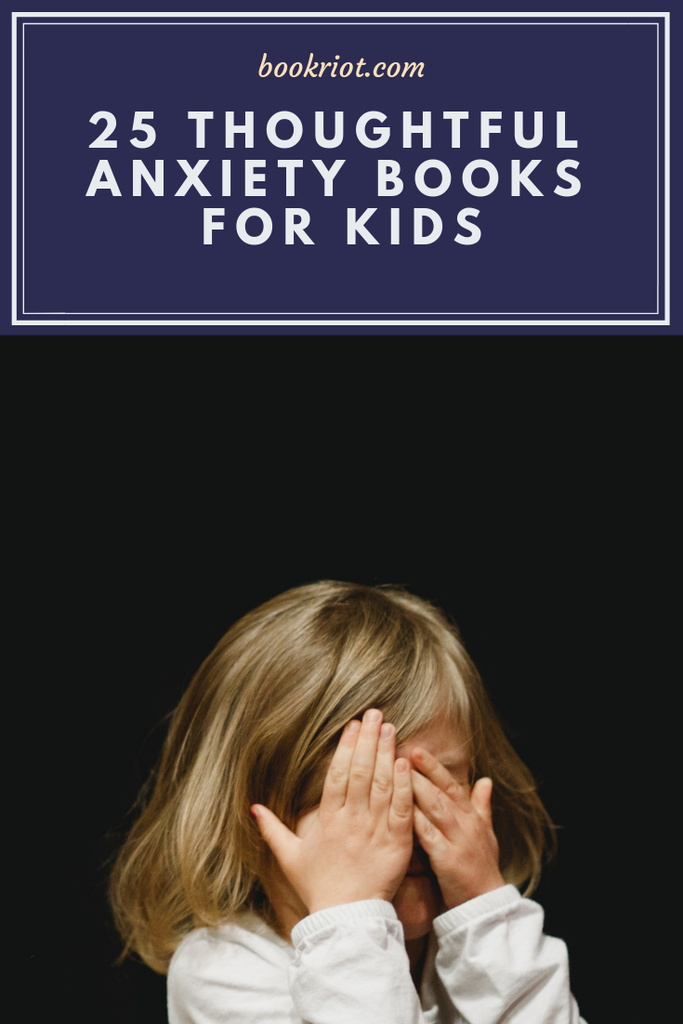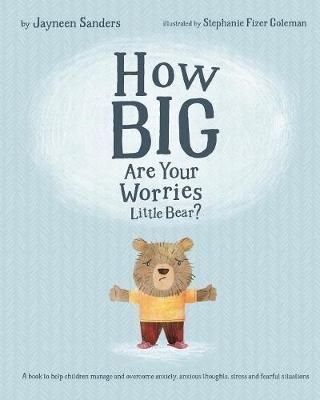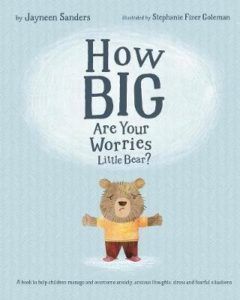 In this gorgeously illustrated picture book, the worrier Little Bear is afraid of lots of different things. With the help of Mama Bear, he learns to work through his fears, and realise that his worries aren't as big as he initially thought.
Sam Wu has a long list of fears – ghosts, sharks, the dark, and much more. But he's determined to prove to his classmates that he's not a scaredy-cat, and that he can, in fact, be a hero. Written by a husband and wife team, this laugh-out-loud series explores childhood fears that might look a bit silly and funny to outsiders, but are very real to the kids experiencing them.
This nonfiction guide for kids can help them learn strategies to deal with worries, anxiety, and even panic attacks. Giving them plenty of resources to deal with small fears on their own, it also serves as a useful reminder that kids can always seek help from adults for larger problems.
Ade has to deal with the disappearance of his best friend, and a species of evil plants that are trying to destroy humanity – but he also has to manage the fact that, following an attack, his mother is so anxious that she can no longer bring herself to leave their flat. This book is ideal for children with family members who suffer from severe anxiety.
This book of mindful affirmations is another useful resource for kids who are learning to deal with general anxiety. With accompanying downloads and other activities, Gabi Garcia's book is a great way for parents or teachers to help kids work through their anxieties, and come up with strategies to deal with their fears.
Another nonfiction book for young kids, this one focuses on relaxation techniques that children can learn so that episodes of anxiety or nervousness don't derail their entire day.
By turning worries into a (quite cute and cuddly) creature, Michelle Nelson's book helps children identify their worries as being just thoughts, rather than a reality. Young readers will learn that "What if?" doesn't have to be a scary question.
One for older children, this story deals with grief, loss, and complex family relationships. Tiffany is recovering from the death of her mother, and has to leave the town she's lived in all her life to move in with her estranged father. To move forwards and thrive, Tiffany has to learn to manage the grief, stress and anxiety that she is experiencing.
First in a trilogy about three fantastic, feminist friends, Am I Normal Yet? follows Evie, a teenager attempting to live a "normal" life in the face of her ongoing struggle with OCD. Written by an author who worked with kids who deal with mental illness, this teen novel takes a frank look at the effects of severe anxiety and OCD.
Aimed at ages 9–13, this manual for dealing with anxiety and worry is invaluable to any kid who often finds themself caught in an anxiety spiral. It's also a useful resource for any adults who want to find ways to support their anxious tween.
In this book for parents of very anxious young children, the main character William deals with attachment disorder following traumatic experiences in his early life. This picture book is a great resource for when anxiety affects the whole family.
A great read for kids who feel a bit too small, this story about a brave mouse finding his voice is a fantastic way to approach the idea of courage taking different forms. The Lion Inside is the ideal book for children who are anxious about speaking up.
Matt Haig has written about depression, anxiety and other mental illness in his adult books, but The Truth Pixie translates these concepts into a fun, rhyming story that young readers can understand. Following the story of a pixie that can only say true things (unsurprisingly), this story looks at how anxiety-inducing, but ultimately necessary, it can be to face up to the truth.
Frankie Parsons has a head full of questions, many of which worry him. His mother is the only person he can talk to about them, but she's also the source of his greatest worry. The 10pm Question is an excellent, heartfelt examination of ways that two anxious people can love and support each other while taking care of their own mental health.
Another great resource for kids with an anxious family member, this teen novel focuses mainly on the trials and tribulations of being a very young father. However, there's also a strong element of dealing with anxiety in a subplot featuring Adam, the younger brother of main character Dante, who has to grapple with anxiety following a homophobic attack.
A great resource for anxious kids and their families, this CBT-based workbook offers a great deal of advice, and helps families come up with strategies to help children manage anxiety. The author is a mental health professional who has worked extensively with children.
Aimed at teen readers, this novel features two protagonists with disabilities, and doesn't shy away from exploring the anxiety they face living in an ableist world. With a strong central romance, A Quiet Kind of Thunder is a fantastic read for teens.
This middle grade novel, with a sparky, science-loving heroine, is another great read for kids who have family members who live with mental illness. Protagonist Natalie tries to "save" her mother from depression and anxiety, and discovers that supporting someone isn't always an exact science.
19. Face by Benjamin Zephaniah
In this book for teens, protagonist Martin has to deal with the emotional fallout after his face is badly scarred in a car accident. Martin goes from popular and confident to reclusive and anxious, and has to try to regain his confidence in a hostile world.
With over 75 anxiety-busting strategies, and plenty of worksheets and resources, this workbook is a useful primer on CBT, and a fantastic resource for children and their families.
Sasha Harless is dealing with the loss of her brother, and finds refuge in writing poetry. This highly acclaimed teen novel shows readers creative ways of processing their anxiety, grief, and other emotions.
22. Kite Spirit by Sita Brahmachari
Kite is dealing with the aftermath of her best friend's death by suicide, and has gone from a happy, confident teen to living with guilt, anxiety, anger and frustration. After a move to the countryside, Kite processes her feelings, finding the time and space to grieve.
Aimed at older readers than the previously mentioned nonfiction guides, The Anxiety Survival Guide for Teens is another useful, CBT-based resource for youngsters dealing with anxiety, panic, and social phobia. The book teaches strategies for ending anxiety loops and dealing with worry.
One of a startlingly small number of books about OCD for middle graders, Finding Perfect tells the story of 12-year-old Molly, who tries to keep control of her world through tidying, organising and routine. Molly is a relatable protagonist not just for kids with OCD, but any child struggling with anxiety and worry.
25. Ghost by Jason Reynolds
Castle Cranshaw, also known as Ghost, is a speedy sprinter on his middle school track team, but he feels like he's been running his entire life – particularly from the memory of his violent, abusive father. Dealing with PTSD and the aftermath of violence, this book is an important read for teens dealing with anxiety following trauma.
---
These anxiety books for kids are a great starting point for any children who struggle with worry, anxiety or panic. For more recommendations, have a look at 10 Picture Books About Anxiety, or, for older readers, try 50 Must-Read YA Books About Mental Illness.