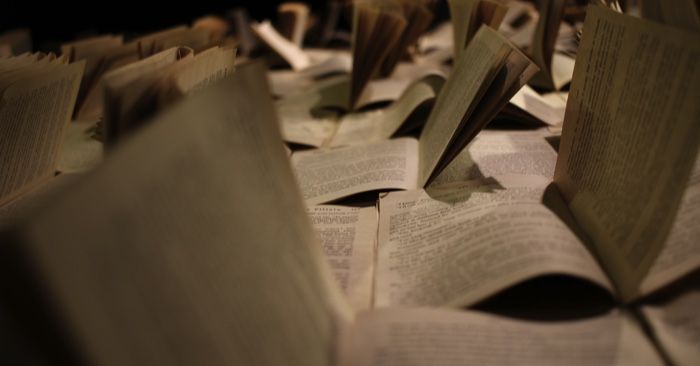 Classics
200 Years of African American Writing: A History of Antiracist Literature
This content contains affiliate links. When you buy through these links, we may earn an affiliate commission.
Discrimination on the basis of race is deeply entrenched in our social and political institutions. It has deprived, oppressed, and killed millions. It is a problem that we have been struggling to solve for centuries. Literature has always been an important means of organizing, sharing ideas, offering support and spreading awareness in this battle. The history of African American antiracist literature is testimony to the malleability of literary expression as it molds itself in the hands of talented writers to offer consistent resistance against the changing face of racial oppression: from slavery in the antebellum era, to segregation, and to the more covert ostracization and discrimination of later times. Here we try to trace the progression of antiracist literature in the two centuries between the 1770s and the 1970s. This exploration is by no means exhaustive, but it would acquaint you with some courageous writers and give you a sense of how the institutions of today came to be, and the place of literature in this evolution.
Poetry
In the 1960s, Langston Hughes wrote an essay on the history of African American poetry. In this essay, he talks about the inextricability of the question of racism from African American poetry and quotes another celebrated poet on the subject:
… poets who happen also to be African Americans are twice-tried. They have to write poetry, and they have to remember that they are African Americans. Often they wish that they could solve the African American question once and for all, and go on from such success to the composition of textured sonnets or buoyant villanelles without the transience of a raindrop, or the gold-stuff of the sun. They are likely to find significances in those subjects not instantly obvious to their fairer fellows. The raindrop may seem to them to represent racial tears — and those might seem, indeed, other than transient. The golden sun might remind them that they are burning.

Gwendolyn Brooks (paraphrased)
The first African American book was a collection of poems by Phillis Wheatley published in 1773, and since then the aspirations, experiences, and grievances of a people subject to the horrors of a racist society have found expression through poetry. Here is a list of some major African American works of poetry to help you chart the evolution of antiracism in poetry.
Essays, Memoirs and Autobiography
It should not be necessary to employ sophisticated rhetoric to drive home the idea of equality for all and the universality of basic human rights, but the world we live in is far from perfect and we are lucky to have essayists devoted to the cause of eliminating racism who do this brilliantly. Through prose that is both passionate and precise, they lay bare not only the obvious, but also the subtle ways in which racism operates. Memoirs and autobiographies give the privileged a glimpse into the lived realities of those oppressed by racist structures and people of color a sense of solidarity.
Novels
Arguably more accessible than poems or nonfiction, novels have had a huge sway over the opinions of wide swaths of people. Uncle Tom's Cabin by Harriet Beecher Stowe, one of the earliest and most popular anti-slavery novels, is often credited with starting the Civil War. Frederick Douglass acknowledged that Stowe had "baptized with holy fire myriads who before cared nothing for the bleeding slave." The novel, however, has been later criticized for perpetuating stereotypes about African Americans. But books written by African American authors have been steadily rising in popularity since the 1800s. Here are some novels, written by African American authors, that had a profound impact in the literary world or on lay readers.