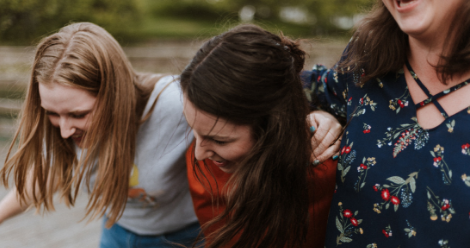 LGBTQ
3 More LGBQT+ YA Books to Read in 2019
This content contains affiliate links. When you buy through these links, we may earn an affiliate commission.
I'm actually incredibly new to the world of LGBQT+ YA fiction…and I have SO been missing out. The first one I ever read was Tessa Gratton's novel Strange Grace, which features a polyamorous MMF relationship (on a related note, you all need to go and read that book right now).
Just in case this list of 2019 books featuring queer girls wasn't enough, here are three more suggestions!
The Gilded Wolves (The Gilded Wolves #1) by Roshani Chokshi (1/15/19)
Beautiful cover? Check. Beautiful prose? Check. And this book is gloriously diverse. We have, in no particular order: a half French/half North African hotelier; a bisexual half Filipino/half Spanish historian; a Polish Jewish engineer; an Indian dancer; and more. This might well be the most diverse cast of a YA book ever. Plus, let's not forget that it's set in 1889 Paris!
All these teenagers have been gathered to help retrieve an important artifact. The multiple plot threads can be a little confusing at times, but the similarities to Six of Crows make it an incredibly intriguing book.
The Fever King (Feverwake #1) by Victoria Lee (1/3/19)
At first I was worried I wouldn't like this book. While the cover is certainly fabulous, the first two-thirds of the story is slow, to the point where I began to seriously doubt my ability to finish reading it. BUT THEN IT GOT SO MUCH BETTER. The last third of the novel is a wild ride, and on the whole I feel secure in recommending it to all of you. Especially those who prefer slow-burn plots and romances.
In this futuristic novel, magic manifests itself as a disease—only those who survive the virulent magical fever end up with powers. This has resulted in a severe refugee crisis (sounds familiar, doesn't it?). The protagonist, Noam, a bisexual Jewish boy with Argentinian ancestry, ends up embroiled in a plot to help save the refugees—but he's in way over his head.
I must confess I felt pretty let down by Ancrum's debut novel The Wicker King, but this blurb certainly sounds promising.
Ryann Bird aspires to travel through space despite her humble trailer-park origins. Then one day, she meets Alexandria—hostile, lonely Alexandria, who spends her time listening out for radio signals. Her mother is an astronaut who volunteered for a one-way mission to the edge of the solar system, and the two girls' relationship develops as they wait anxiously for signs of her from space.
---
In case you missed them, here are the best queer books of 2018! Which LGBTQ+ YA book are you anticipating the most?