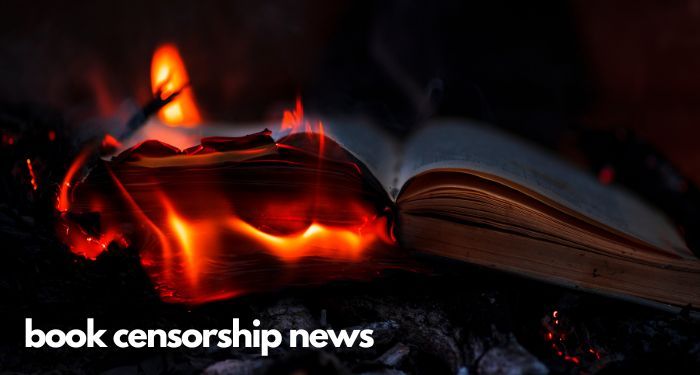 Censorship
What Anti-Censorship Groups Are Actively Fighting Book Bans?: Book Censorship News, January 6, 2023
On the two year anniversary of the day when right-wing terrorist radicals attempted to overthrow American democracy, it seems fitting to talk a little bit about the groups across the country working to ensure democracy remains a fundamental right for every single person in this country. We're deep into the second year of seeing books by and about queer people and people of color being demeaned, belittled, and ripped from public library and school shelves, thanks to groups — and people affiliated with groups — like those who attended the insurrections. Anyone doing this work knows, of course, this isn't about the books. It never has been and never will be, and no amount of pleading that these people read the books or spend any time in the classroom will change their minds. They're part of a well-funded cult.
That said, this is the year people who are fighting for the rights of all demand to be heard.
Over the last year, several grassroots parental and professional anti-censorship groups have worked hard to have a voice in local, state, and national politics related to book banning. These include groups like Florida Freedom to Read Project (who've offered incredible tips on beginning a local anti-censorship group), the FREADom Fighters in Texas, Louisiana Citizens Against Censorship, North Hunterdon-Voorhees Intellectual Freedom Fighters (New Jersey), and Moms For Social Justice (Tennessee). This is but a tiny fraction of the groups out there doing the work to protect the freedom to read and intellectual freedom. Now is the time to not only find the other groups doing this work across the country but to share that information more broadly others who are ready to fight for the rights of all can do just that.
Like with the database of groups banning books shared here, this database will require input from those who are working toward anti-censorship goals. Moreover, it might include groups that have a wider scope than just ensuring books are not banned — groups like Defense of Democracy, Students Rights Coalition, PEN America, and EveryLibrary fall into this category.
If you're part of one of these anti-censorship groups or know of one in your area, let's hear about it. This database will not be shared publicly, as some of the questions will include personal information. But the list of anti-censorship groups, their locations, and their web presence (social media or websites) will be shared in the coming weeks to help connect people who are eager to join in the fight.
The survey is embedded below, and the link to the Google Survey is here in case that's easier to use and access.
Please share this survey far and wide. The more who see it, the more information to be collected and shared to further the cause of protecting the First Amendment Rights of all.
Book Censorship News: January 6, 2023
Because of the holidays, this week's roundup is the shortest it has been since starting to keep track of this news. Don't take that as good news, though: we're about to see a wave hitting.
Keene Memorial Library (Nebraska) moved seven sex ed books from the children's to the adult section of the public library. Still censorship.
This is a story about how St. Cloud area schools (Minnesota) have not seen a wave of book challenges yet. But there's something concerning about how one of the schools has a preemptive form that has to be filled out any time a teacher wants to bring a new book or resource into their classroom. This allows some nice quiet censorship to happen by administration.
Remember when right-wing outlets tried to get State Farm canceled because of their connection to GenderCool — and it all turned out to be a lot of misinformation left and right, meant to stir up the bigots? Now they're doing it for GM. This story has no other purpose.