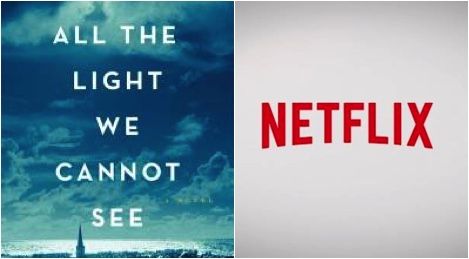 News
Anthony Doerr's ALL THE LIGHT WE CANNOT SEE Will Be a Netflix Limited Series
This content contains affiliate links. When you buy through these links, we may earn an affiliate commission.
Netflix is adapting All the Light We Cannot See, Anthony Doerr's Pulitzer Prize-winning novel, into a limited TV series. Netflix and 21 Laps, the production company behind Stranger Things and Arrival, will develop the series.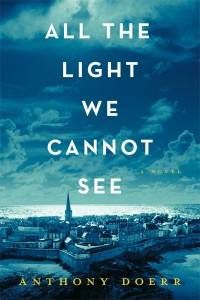 All the Light We Cannot See is set in WWII-era France and tells the parallel stories of a French girl and a German boy. Marie-Laure, who is blind, and her father escape from Paris to a seaside town when the Nazis arrive. Marie-Laure's father works at the Museum of Natural History, and they carry with them a precious jewel. Meanwhile, German orphan Werner is a self-taught radio expert and is enlisted to use this ability against the French Resistance. Their paths collide as they both try to survive the devastation of the war.
Doerr's novel was a smash hit when it was published in 2014, winning the Pulitzer as well as several other awards. It also spent 130 weeks on the New York Times Best Seller list. Given the novel's reception, some sort of film or TV adaptation was pretty likely. 21 Laps brought the project to Netflix as part of their ongoing development deal.
No casting news has been announced yet, but Netflix has been able to secure fairly big name stars for its other literary adaptations. All the Light We Cannot See joins high-profile upcoming Netflix literary adaptations like a new version of Rebecca (to star Lily James and Armie Hammer) and several projects in the works from Shonda Rhimes's production company, including a series based on Julia Quinn's Bridgerton series and an adaption of Isabel Wilkerson's non-fiction title The Warmth of Other Suns.
A limited series is a series with a predetermined number of episodes that tells a complete story. With the popularity of adaptations such as Big Little Lies and You (which have both been granted second seasons that will focus on new plotlines not taken from the original books), limited series seem to be an increasingly popular way to adapt books for television. We'll see if the Netflix adaptation of All the Light We Cannot See is as successful as these series, but with its sales history and popularity, it seems possible!