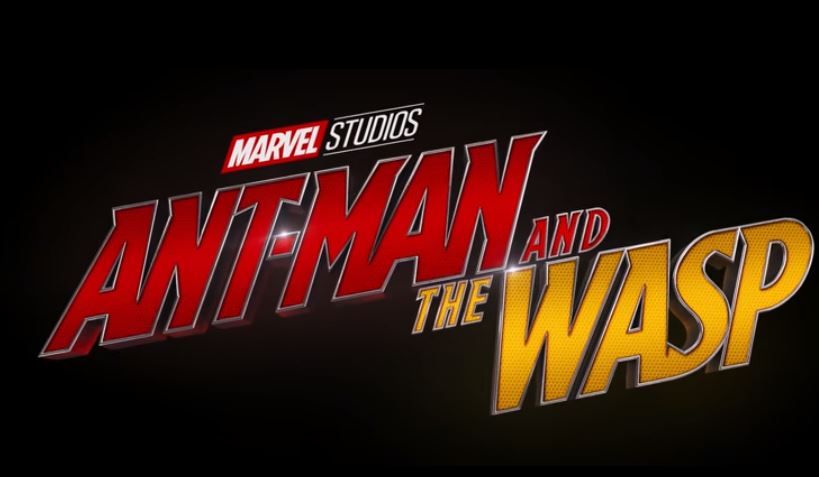 This content contains affiliate links. When you buy through these links, we may earn an affiliate commission.
Like Hawkeye, Ant-Man took a deal with law-enforcement after the events of Captain America: Civil War. To be honest, I didn't miss him all the much in the latest team flick, even if Scott Lang meeting Steve Rogers is all of us, but it's because Paul Rudd shines much brighter in the MCU when he's the only one doing the quipping and physical comedy to Evangeline Lilly's sarcastic, butt-kicking Hope Van Dyne and Michael Douglas's scenery-chewing Hank Pym.
So, while it won't have anything near the scope, scale, or world-changing dramatics of Infinity War, I'm actually very much looking forward to Ant-Man and the Wasp not only for the aforementioned but also because, at the moment, both in life and in films, we can all use a couple hours of laughs and pure enjoyment (which is why I've already seen DP2 twice).
Ant-Man hasn't been a huge presence in comics for the last bit, and while the first movie does cover the Scott Lang origin story, there's a lot more to the Ant-Man/Wasp/Yellowjacket mythos than a thief with a heart of gold. As always, we have some comics to bring you up to speed.
Another fantastic, female-centered book cancelled too soon by Marvel due to "poor sales" (which, as usual, didn't account for digital or trade paperback sales). The titular character, Nadia Pym, escapes the Red Room (yes, that Red Room) and makes her way to the United States, only to discover that her father, Hank Pym, is dead and that he never mentioned her to his second wife, Janet Van Dyne (the original Wasp). Pym did, however, leave Nadia a fair bit of money, which she uses to assemble an unstoppable STEAM team, made up of girls who wouldn't otherwise have funding for their world-changing projects, dubbing them Agents of G.I.R.L. This book is uplifting and joyous, diverse and smart. It shows the importance of women in science to those coming after and the beauty of a found family of women. A lot of this Janet is present in the MCU's Hope Van Dyne, and The Unstoppable Wasp gives us a glimpse of her potential as a character and, perhaps, eventually, mistress of her own franchise.
Avengers #54, 55, 57-58 (1968) by RoY Thomas and John Buscema
Now included in the Avengers Epic Collection: Masters of Evil and Avengers Epic Collection: Behold…The Vision collections, this arc contains Ultron's first appearance. In the comics 'verse, it was Hank Pym, the original Ant-Man, who created the robotic monstrosity, not Tony Stark. Pym imprinted the automaton with his neurological patterns, while The Vision runs on Wonder Man's (not Jarvis's). Because 1968, Ultron developed on Oedipus complex which drove him to hate his "father," who he brainwashed into forgetting he existed before going after his "mother," Janet Van Dyne. I'm not going to lie to you, true believers, this story is very much a product of its time, so brace yourself for all that entails. Taking a look will, however, give you some excellent insight into the character of Hank Pym and some of his many, many foibles. Also see: narcissistic jerk who might allow himself to be so fully absorbed in his own grief he neglected his daughter.
Warning: Hank Pym is verbally and physically abusive to Janet in several of these issues, after which she left him and because of which he was kicked out of the Avengers. If these are trigger subjects for you, please proceed with caution.
avengers #181 (1979) by David Michelinie and John Byrne
Scott Lang took up the mantle of Ant-Man in a somewhat unconventional manner: desperate to to rescue the only doctor able to save the life of his daughter, Cassie, after said doctor was kidnapped, Lang broke into Hank Pym's house and stole the latter's disused suit. When Pym discovered Lang's motivation for the theft, he allowed Lang to keep the suit, contingent on him using it for good. Lang went on to assist the Avengers, the Fantastic Four, and various other heroes.
Scott didn't get his own series until 2015, but as it was written by He Wh0 Must Not Be Supported in any way, I'll go with the original origin issue.
Avengers Vol. 1 #217-278 (1982) by James Shooter, Bob Hall, Dan Green, Christie Scheele, Jon Rosen, and Jim Sallcrup
Janet Van Dyne is a founding member of the Avengers, and though she was originally the "weakest link," her character evolved over time to become one of the team's longest-running (only Steve Rogers has been an Avenger for more total years than Janet) and most effective leaders. It is Janet who is credited with bringing more women onto the team, including She-Hulk and then-Captain Marvel Monica Rambeau (who would, herself, later lead the Avengers). After divorcing an abusive Hank Pym, Janet also became a fashion designer, proving herself a more than competent business woman and creative force. It will be interesting to see which of these threads are pulled out for Janet (portrayed by Michelle Pfeiffer in the upcoming film) and which ones will be integrated into Hope's character.
This is definitely a little bit of a deep dive, but beyond giving some vital information about the characters to be feature in Ant-Man and the Wasp, it's a decent survey of the history of the Avengers and their team dynamic.
Looking for more on Ant-Man and the Wasp? Watch the new Ant-Man and the Wasp Teaser-Trailer!