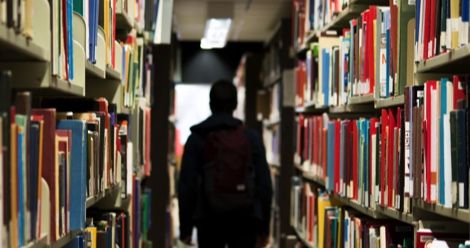 Critical Linking
Anonymous Librarian Posts Bizarre Book Titles: Critical Linking, May 7, 2019
Sponsored by Pride, Prejudice, and Other Flavors by Sonali Dev, published by William Morrow
---
There's gold hidden in the shelves of the Vancouver Public Library, and an anonymous employee is digging it up.
The person behind an Instagram account called VPLGold is finding some of the most unique titles in the VPL's collection, then posting them online.
The above titles are among about 200 photos of book, DVD and CD covers posted by the account in its first year.
---
Conceived and produced as part a national effort to retell the painful history of Canada's indigenous people, This Place: 150 Years Retold, is an anthology of 10 graphic stories created by many of the country's acclaimed indigenous writers and comics artists. The graphic book will be published this month by Highwater Press.
Managing editor Laura McKay said the book is one of 200 projects chosen to be funded by the Canada Council for the Arts to mark the 150th anniversary of Canadian confederation.
And this comic is a must-read!
---
From Hawkeye's crisis brony to Black Widow's doomsday makeover to Thor's Lebowski cosplay wig, Endgame was a veritable carousel of hair don'ts. Forget all the death and destruction, and focus on what's important: all those relentlessly horrible 'dos! I know it's the apocalypse, guys, but, like, geez. The past decade-plus of the MCU has been a roller coaster of hair highs and lows, and while we appear to be in free fall right now, it wasn't always like this. So in honor of the final Avengers, l decided to hop into the Quantum Realm and take a tour of the MCU's historic hair stylings — the good, the bad, and the apocalyptic. Like Ant-Man, I was nervous, but ultimately, YOLO.
Please note: I will not be covering every single hairstyle in the MCU, as such a post would be 8,000 entries long. These are the 64 cuts I deem most noteworthy — and most integral to the universe I love almost as much as Thor loves his hammer. Let us begin.
As someone who wants to brush Bucky's hair like a MLP, I deem this important journalism.