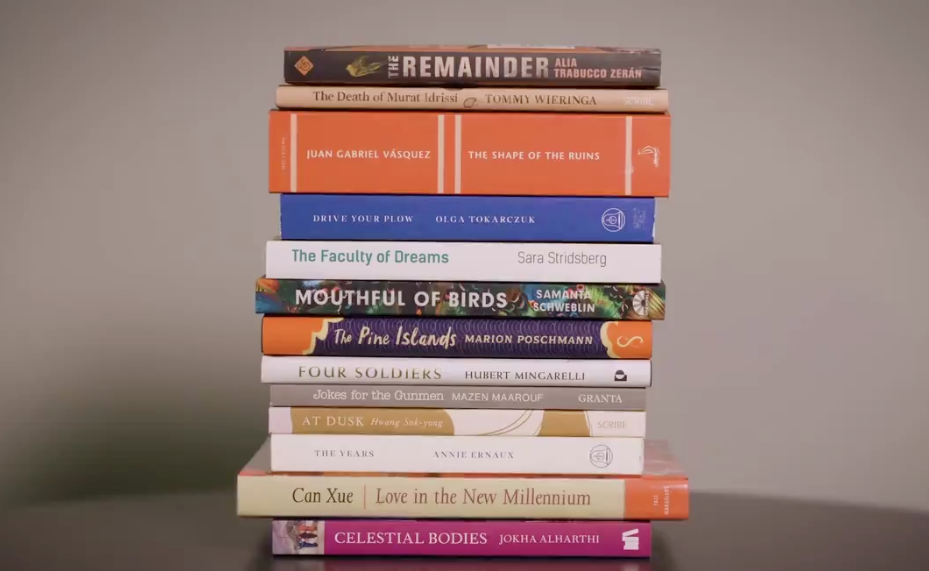 In Translation
Announcing the 2019 Man Booker International Prize Longlist
This content contains affiliate links. When you buy through these links, we may earn an affiliate commission.
Honoring the finest works of translated fiction from around the world, the Man Booker International Prize has announced its 2019 longlist. The prize is awarded every year to a single book, translated into English and published in the UK and Ireland. The £50,000 prize is split between the winning author and translator.
The shortlist will be announced April 9th and the winner will be announced May 21st. Next year, the prize will be known as the International Booker Prize, as the sponsorship from the Man Group comes to an end and the prize's new sponsor Crankstart begins funding.
We are pleased to announce our #MBI2019 longlist. Watch what our judges had to say. Read more https://t.co/lx8XT5ZMBH#FinestFiction pic.twitter.com/8X314myMVi

— The Booker Prizes (@TheBookerPrizes) March 13, 2019
Bettany Hughes, chair of the judging panel, commented on the list, stating that, 'This was a year when writers plundered the archive, personal and political. That drive is represented in our longlist, but so too are surreal Chinese train journeys, absurdist approaches to war and suicide, and the traumas of spirit and flesh. We're thrilled to share 13 books which enrich our idea of what fiction can do."
This year's list is dominated by books from small presses. There are also more women than men nominated this year, with the notable return of Olga Tokarczuk who won the award last year—the first Polish writer to win the award—for her novel Flights, translated by Jennifer Croft. This year her book Drive Your Plow Over The Bones Of The Dead, translated by Antonia Lloyd-Jones, has been nominated.
2019 Man Booker International Prize Longlist
Celestial Bodies by Jokha Alharthi (Arabic / Omani), translated by Marilyn Booth (Sandstone Press Ltd)
Love In The New Millennium by Can Xue (Chinese / Chinese), translated by Annelise Finegan Wasmoen (Yale University Press)
The Years by Annie Ernaux (French / French), translated by Alison L. Strayer (Fitzcarraldo Editions)
At Dusk by Hwang Sok-yong (Korean / Korean), translated by Sora Kim-Russell (Scribe, UK)
Jokes For The Gunmen by Mazen Maarouf (Arabic / Icelandic and Palestinian), translated by Jonathan Wright (Granta, Portobello Books)
Four Soldiers by Hubert Mingarelli (French / French), translated by Sam Taylor (Granta, Portobello Books)
The Pine Islands by Marion Poschmann (German / German), translated by Jen Calleja (Profile Books, Serpent's Tail)
Mouthful Of Birds by Samanta Schweblin (Spanish / Argentine and Italian), translated by Megan McDowell (Oneworld)
The Faculty Of Dreams by Sara Stridsberg (Swedish / Swedish), translated by Deborah Bragan-Turner (Quercus, MacLehose Press)
Drive Your Plow Over The Bones Of The Dead by Olga Tokarczuk (Polish / Polish), translated by Antonia Lloyd-Jones (Fitzcarraldo Editions)
The Shape of the Ruins by Juan Gabriel Vásquez (Spanish / Colombian), translated by Anne McLean (Quercus, MacLehose Press)
The Death Of Murat Idrissi by Tommy Wieringa (Dutch / Dutch), translated by Sam Garrett (Scribe, UK)
The Remainder by Alia Trabucco Zeran (Spanish / Chilean and Italian), translated by Sophie Hughes (And Other Stories)