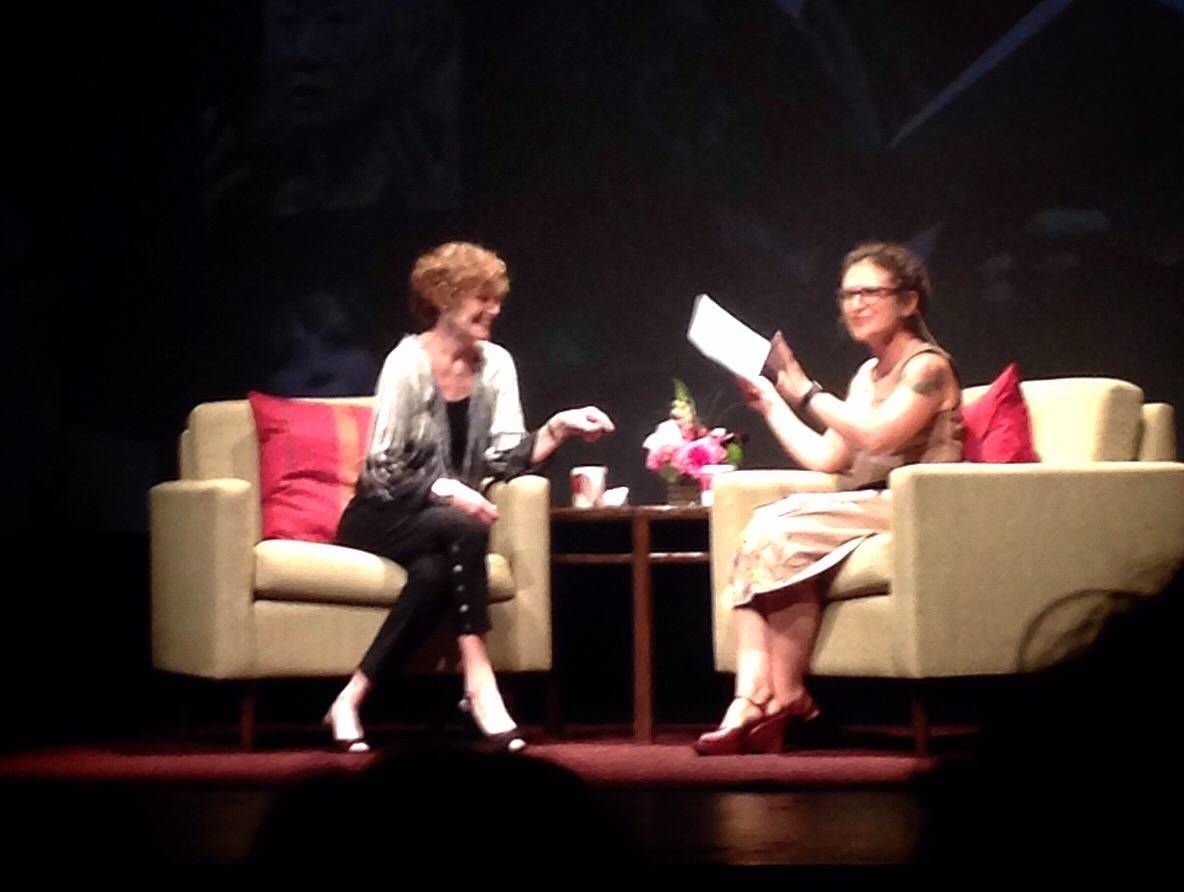 At Panels, we get very excited about comics that encourage kids in their creativity, to think outside the box, that show all shapes, sizes, and colors on the page, and that tell kids of any gender that they can do whatever they put their minds to. That's why we're so excited to announce Chasma Knights, a new graphic novel from First Second Books, by Kate Reed Petty and Boya Sun.
Book Description
In the Chasma, toys give you superpowers. To a powerful knight like Coro, there's nothing better than trying out the newest toy. But there's one lonely knight, Beryl, who just can't make any toys work.
Since she can't be a super hero, Beryl becomes an engineer. She teaches herself to transform old toys into wonderful new gadgets. But when Coro secretly takes one of her creations for a test-drive, chaos ensues — and the two unlikely friends have to work together to save their hometown.
We got the chance to chat with Kate Reed Petty and Boya Sun about their upcoming book.
Swapna Krishna: What gave you the idea for a magical world in which toys give you superpowers?
Boya: Growing up, I was always fascinated with toys. I dreamed of worlds where toys are integrated into every aspect of life and can interact with people in amazing ways. When I started creating the Chasma world, I was interested in conceptualizing how our universe was formed and the way we perceive everything around us. I began wondering what if the universe is a flat plane that extends forever? What if people are formed in nature and all the creatures are just toys come to life? With Chasma Knights I wanted to combine my love for toys and my interest in the origin of universe to create something that defies the laws that we know. The world has evolved a lot since Kate and I started building on top of these ideas.
SK: Why did you decide to combine magic and engineering in Chasma Knights?
Kate: Most of the books I loved as a kid, like A Wrinkle in Time and George's Marvelous Medicine, conflated science and magic. Calvin and Hobbes was (still is) my favorite, and so many of those stories, too, were about science experiments that turned into adventures. I loved that stuff. I built a transmogrifier out of every cardboard box I ever got my hands on.
But I don't remember any stories about magic and engineers. Honestly, I didn't even really know "engineer" was a job until I was much older, even though my grandfather was one. So when Boya and I started talking about a world of transforming toys, engineering seemed like an amazing bridge between the real world of making things and the Chasma Knights world of magic toys.
SK: The characters in Chasma Knights are all shapes, sizes, and colors. Why did you choose to have such diversity in the portrayal of these characters?
Boya: Like how nature can be as tiny as insects and as giant as mountains, I wanted to create a world that does not come short of the richness of our world. The Chasma universe is rooted in inventions, imagination, and the endless possibilities of transformation. It's simply more exciting to be in a world full of diversity.
SK: One of your main characters is a woman who becomes an engineer—is promoting STEM education for girls important to you?
Kate: Yes, definitely. Every kid should believe they can make anything. Especially now, kids can program their own video games, or look on the internet and learn to build a go-kart or fold origami or do anything. All of the kids I know now are so much smarter and more creative and confident than I was.
But it's hard to be a kid and figure out what you really want to do and are really good at. I think it's important to remind girls, especially, that they really can do anything. We have so many incredible female heroes now (Zita the Spacegirl! Claudette of Giants Beware!) but there are still also a lot of stories about girls shopping or getting dressed. We need a lot more books to make it truly okay for all girls to believe, intuitively, that it's okay to enjoy STEM subjects, it's awesome to be good at them.
SK: What do you hope readers will take away from this tale of magic and friendship?
Boya: I hope that the readers will love exploring this crazy universe full of unusual people and living toys as much as we love making it, and leave the story with a growing curiosity to look close and far at the world around as.
Kate: To me, the book is mainly about the wild possibilities that suddenly open up when you make a new friend. Mostly, I hope readers have fun!
About the Creators
Kate Reed Petty is a writer from Maryland. Her fiction and short films have appeared in Narrative and Ambit, and she helped launch a storytelling app with Electric Literature. She also writes true stories as a freelance writer for do-gooders, including Friends of the High Line. She graduated from the College of William and Mary, and has a master's in fiction writing from the University of St Andrews.
Boya Sun is an illustrator and comic artist who graduated from the Maryland Institute College of Art in 2013. As an artist, he is interested in communicating stories and ideas with inventive and imaginative drawings. Originally from China, Boya has travelled from Canada to United States and now resides in the charming city of Baltimore.