Humor
Anne Lamott's World
This content contains affiliate links. When you buy through these links, we may earn an affiliate commission.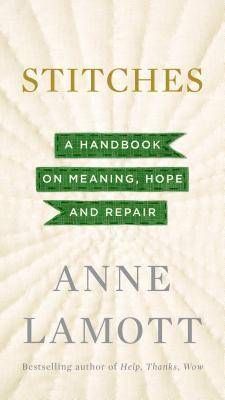 Is there a writer who writes more clearly about the cracks in the vases of our lives than Anne Lamott? And she suggests possible redemption in simply being friendly with each other and ourselves? It's Anne World. Like a warm soft blanket.
I am a jaded crusty East Coaster. It seems dunderheadedly Northern California, yet… yet…as Liz Lemon used to say in 30 Rock, "I want to go to there."
What raises Lamott mightly above a Hallmark card is the effortlessly funny way she has of detailing our fractures and all the goofy ways we unsuccessfully try to hide them behind the Great and Powerful Oz curtain of our virtues and vices. Her humor is seamless. I laughed out loud reading her latest, Stitches: A Handbook on Meaning, Hope and Repair. With a title like that you don't expect to giggle. But that's Anne World.
The words "hope" and "repair" in anyone else's hands would make you cry woe or get uppity like you have some secret decoder ring, but she makes you chortle. That's spiritual healing, even if you're not as in to Jesus as she is. And I'm not, but I would totally make coffee filter angels with the kids in her Sunday school class.
She's so patient and faithful and eager to please, she gets on some people's nerves. But I like that she goes right to the heart of things with advice even an idiot can appreciate. Because let's face it, we're all idiots, a little bit. It's kind of the human condition.
In Bird By Bird which is a touchstone for many, she suggested correctly that to get anything big accomplished (a piece of writing, a contented life) one must put one foot in front of the other, bird by bird, doing the best we can, because, as Ram Dass said, "We're all just walking each other home."
_________________________
Sign up for our newsletter to have the best of Book Riot delivered straight to your inbox every week. No spam. We promise.
To keep up with Book Riot on a daily basis, follow us on Twitter, like us on Facebook, , and subscribe to the Book Riot podcast in iTunes or via RSS. So much bookish goodness–all day, every day.