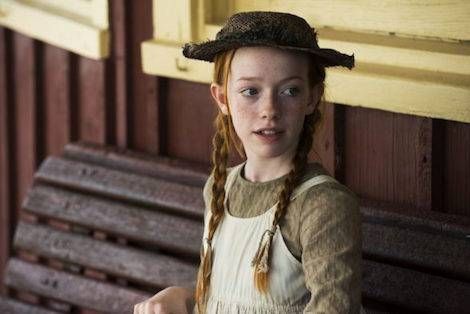 News
New Trailer for Netflix's Anne of Green Gables
L.M. Montgomery's classic novels and her unforgettable heroine are coming to Netflix, and this new trailer for Anne revels in the whimsy and heart that have always characterized Anne of Green Gables.
Amybeth McNulty is a bright presence on the screen as she narrates the story of Princess Cordelia, while viewers see a tentative but stubborn Anne begin to find her place in Green Gables. Diana, Gilbert, and the rest of Anne's world light up around her, and I know I'm looking forward to catching up with the show, already airing on the Canadian Broadcasting Corporation.
Whether you're new to Green Gables, or a frequent guest, the series looks like it's worth at least a few days of binge-watching. After all, as Anne says: wouldn't it be wonderful for every day to be an adventure?