Interviews
Talking With LOOKING FOR LEIA's Annalise Ophelian
This content contains affiliate links. When you buy through these links, we may earn an affiliate commission.
I can't remember how I learned about Looking for Leia. What I do remember was seeing the sneak peek and getting goosebumps as the initial music played and the camera panned over a bunch of Star Wars cosplayers, and the tears in my eyes when I heard other women talk about what Star Wars meant to them. I caught up with Dr. Annalise Ophelian, the force behind LFL, via email to talk about the forthcoming docu-series.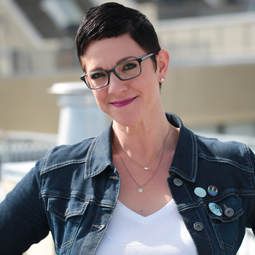 Jaime Herndon: Can you tell me how Looking for Leia came to be?
Annalise Ophelian: The idea came about after attending my first Star Wars Celebration, in Anaheim 2015. I'd been to various cons and was used to bracing myself in those spaces, being sort of adrift in a sea of fanboys. But I wasn't; there were so many women there. Star Wars was my first fandom, and there was something about seeing myself in the fandom and being at this con that was 100% devoted to my fandom first love, that was really magical. I joked with friends that I felt a greater sense of identity integration at Celebration than I'd felt after coming out as queer and joining my first queer communities. It made me curious to know more.
And so I had the idea of a documentary about Star Wars fangirls rolling around in my head. Then the election of 2016 started revving up and I thought "I'm going to need a project that really centers joy," because I knew that the survival struggles of the communities I live in were about to get extra brutal. My original concept for the project was a road trip, talking with women at conventions around the U.S. I thought I'd be able to put together a compelling-enough reel to show to Carrie Fisher's people that she'd give me an interview and sort of wrap up the project with her own thoughts on her iconic role and what it meant to the fandom. When she passed in December 2016, it felt like the project went with her. My partner was the one to say no, this is an important time to be talking with women about what purpose their fandom serves for them. I already had my tickets for Celebration Orlando, so we started filming. From there I traveled around the U.S. for about 14 months and interviewed over 100 women and nonbinary fans about their fandom, and then spent the past year crafting that into a seven-episode mini-series.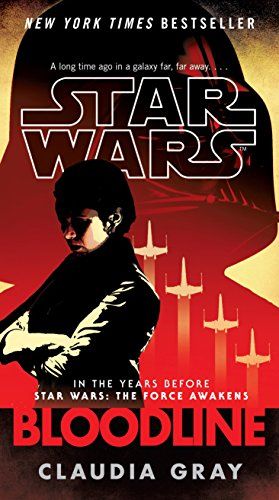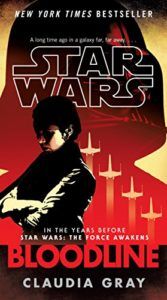 JH: What is your favorite SW book and who is your favorite SW character, and why?
AO: I wasn't able to get into the EU as it was coming out; it was daunting to me and by the time it had really expanded, it felt overwhelming to find an entry point. So I started reading the new canon books and comics, which have quickly also become overwhelming in terms of numbers! I love Claudia Grey; Bloodline and Leia: Princess of Alderaan were both such incredible books in terms of broadening the character experiences within a story I already knew. But in terms of favorite SW characters from the books, that's going to be Dr. Aphra from the comics and Rae Sloane from Chuck Wendig's Aftermath trilogy. Dr. Aphra for her intelligence, wit and survivalism, and the fact that she's a scientist who runs around with murder bots; and Grand Admiral Rae Sloane for her absolute badassery, for always being the smartest person in the room, and for being the first Imperial character to really draw me in and make me root for them. Both women are also incredibly self-sufficient in a world that would try to cut them down at every turn.
JH: What inspires you? What books or films do you return to, again and again?
AO: Well, clearly I watch a lot of Star Wars. It's an occupational hazard at this point! But what inspires me the most is actually women's fandom itself, how women take these stories and make them their own, turn them into something new. Women are amazing world builders, amazing storytellers, and I love seeing what women create in these spaces. I'm inspired by the transformative works of fans, the way fandom is a type of alchemy, in which a base material is transformed through inexplicable magic into something precious and entirely new.
JH: What advice would you give to female artists?
AO: I think it's necessary for survival in any creative industry for women to find each other, to build community, and to validate and support each other. Working in creative industries is hard, ego-battering work, with layers of roadblocks in place for women creators, particularly those of us living at the intersection of more than marginalized identity. And there's that Highlander phenomenon, we're told there can be only one, which is nonsense. So let's build those communities and networks, and make it our passion and purpose to lift each other up.