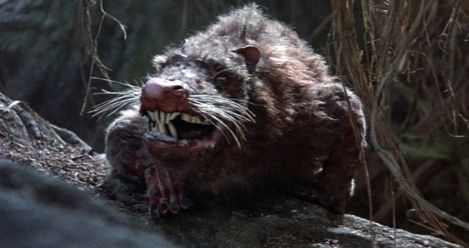 YA Fantasy Week is sponsored by Flatiron Books.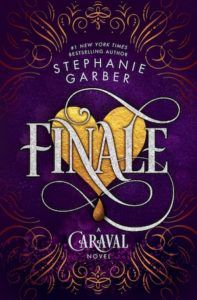 Welcome to Finale, the final book in Stephanie Garber's #1 New York Times bestselling Caraval series! It's been two months since the Fates were freed from a deck of cards, two months since Legend claimed the throne for his own, and two months since Tella discovered the boy she fell in love with doesn't really exist. Tella must decide if she's going to trust Legend. After uncovering a secret, Scarlett will need to do the impossible. And Legend has a choice to make that will forever change him. Caraval is over, but perhaps the greatest game of all has begun.
---
We all read fantasy for a lot of different reasons: to escape, to bend rules, to work our way through real world problems and issues in pretend settings, to allow our imaginations to soar, unbridled, through lands far more amazing than anything we have here on earth. Those are all excellent reasons to read fantasy, and there are many, many more.
But I'm not here to talk about any of those reasons. I'm here to talk about the best reason to read young adult fantasy, and that reason is Animals of Unusual Size.
Animals of Unusual Size, I imagine, descend directly from the R.O.U.S. in William Goldman's The Princess Bride. You know, the swamp creatures that stalk Wesley and Buttercup in the fire swamp. Goldman compares them both to capybaras and Tasmanian devils before saying that neither of these are quite correct: the capybara is too gentle and the Tasmanian devil isn't agile enough. An R.O.U.S. is a rat that is large and nothing else, and it has all the typical wiles and appetites of a regular rat. This is why I do not relate Animals of Unusual Size to, say, the talking animals in Narnia (known to be slightly larger or slightly smaller than the non-talking animals, depending on where they started from), or, say, the Cheshire Cat from Wonderland. I don't want a slightly larger animal. I want a huge one. I would like to spend my time imagining quite giant animals or very tiny ones, and anything else is a waste of my imaginative energies.
I suppose this is where we diverge from the Rodents of Unusual Size, because the R.O.U.S.s were created in order to magnify any of a rats worst qualities, and I'm here to talk about books that magnify the squee-factor in any of our beloved animals.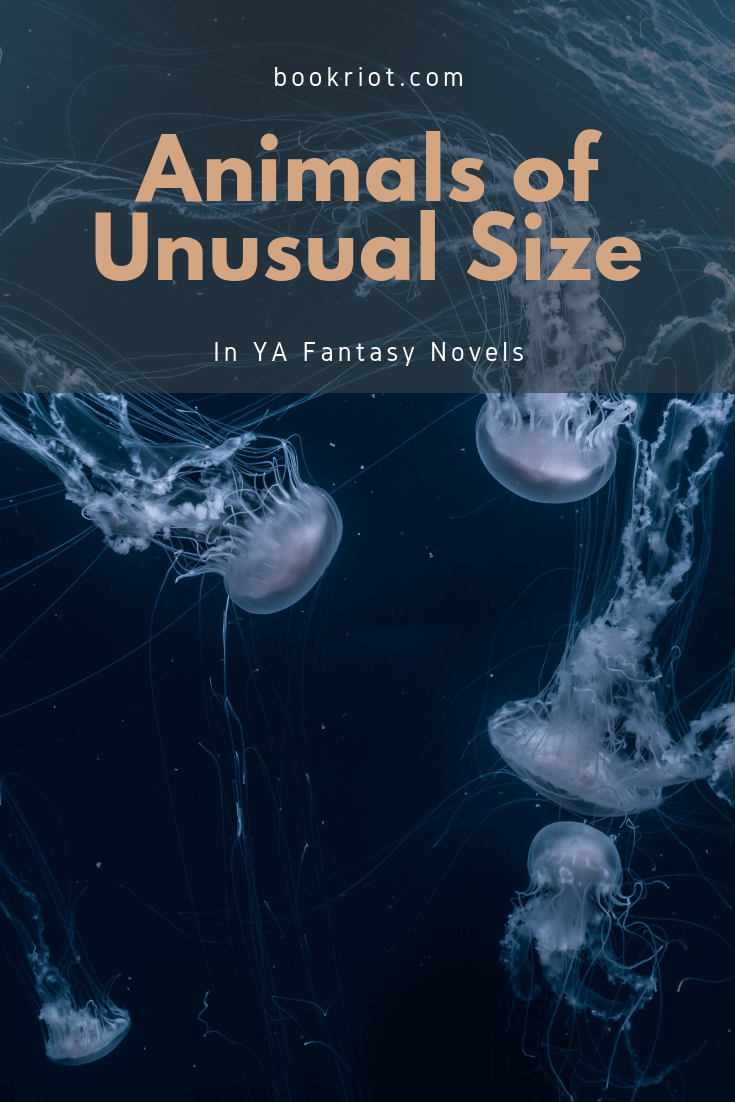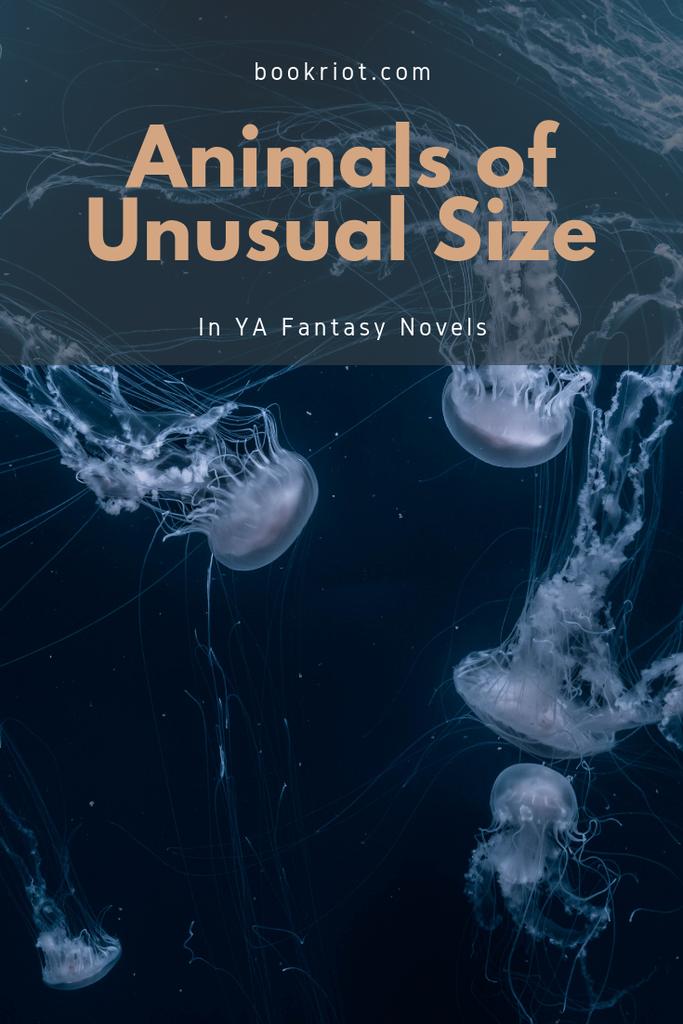 Here are some of my favorite Animals of Unusual Size in recent young adult fantasy:
Ryders in
Children of Blood and Bone
by Tomi Adeyemi
I first heard of the lionaires when I heard Tomi Adeyemi speak at an event for Children of Blood and Bone. She was laughing about what she really needed to do was just get a dog, because the Ryders, giant lion-, leopard-, and gorilla-like animals in her book, were really just her own dogless wish-fulfillment. They are your favorite African animals, except giant, with horns and fangs, and both fiercer and more easily tamed.
"Right now my only friend is Nailah, the faithful lionaire I've raised since she was a wounded cub. No longer a baby, my ryder towers over me…Two jagged horns protrude behind her ears…I reach up and Naiah instinctively brings her giant head down, careful to maneuver the fangs curved over her jaw. She purrs as I scratch her snout."
(Fun Fact: the sequel to Children of Blood and Bone, Children of Virtue and Vengeance, comes out 12/3/19.)
Teacup Animals in
The Belles
by Dhionelle Clayton
Oh the teacup animals. They are every animal you can imagine made perfectly tiny: dragons, cats, dogs, crocodiles, monkeys. The Belles in Clayton's world are able to decorate the animals in fantastical colors and with exquisite patterns, and the result is like if your favorite My Little Pony became real and could run up and down your banquet table to keep you company between courses. (You also live in a world where there are regular multi-course banquets in this fantasy, FYI.)
"Be careful. You almost sat on Zo." Her teacup elephant peeks above the cushion.
"My apologies," I say.
She eyes me. Zo rubs her tiny trunk along my dress ribbons. I catch the trunk like a worm, and it wraps around my finger…the teacup elephant scratches her blue painted nails on my dress, and flashes me the chrysanthemum flower on her belly. I rub it, and she makes a happy sound.
(Fun Fact: the sequel to The Belles, The Everlasting Rose, came out 3/5/19.)
Lots of Animals but Specifically a Unicorn in The Crescent Stone by Matt Mikalatos
Magic must always stay in balance in The Sunlit Lands, the magical world that begins in The Crescent Stone. If it's light somewhere, it must be dark somewhere else. If someone gains power, someone else must lose it. If something becomes artificially big, something else must become small. This means that, for example, if you have a unicorn and you need it to be a big unicorn, you can do that, but also it means that if you need a unicorn to be tiny, you can do that too. This is why we're ending on Dee, short for Delightful Glitter Lady, Jason's…erm…unicorn…in The Crescent Stone. She can be made big and small, which means we have a Hannah Montana best of both worlds situation. GIANT AND TINY UNICORN. (Full disclosure, I work for the publisher who publishes The Sunlit Lands Series.)
As if on cue, Delightful Glitter Lady leapt down the stairs toward Break Bones, letting lose a full-throated kitten-unicorn war cry. She crashed into Break Bone's feat…
"Delightful Glitter Lady: ATTACK!" Dee trumpeted and hit Break Bone's foot, smashing into it over and over again. Break Bones caught her easily and lifted her to his face. "[Jason,]" Break Bones said, "your perseverance is to be commended. But this little beast is no threat to me."
Jason pulled out the embiggenator. "Heh. That's what you think." He turned the knob all the way to the right and Delightful Glitter Lady went from kitten size to the size of a Labrador, to the size of a rhinoceros, to the size of a juvenile Tyrannosaurus Rex. Break Bones fell backward, pinned beneath her.
(Fun Fact: the sequel to The Crescent Stone, The Heartwood Crown, comes out 8/6/19.)
So those are my favorite extremely tiny and extremely large (and extremely both?) animals in recent YA lit. It is your responsibility, nay, your duty, to tell me if you know of any more.