Lists
Animals and Crying: A Guide
This content contains affiliate links. When you buy through these links, we may earn an affiliate commission.
If you find me sat at my laptop, tears and eyeliner streaming down my puffy face, the chances are you've caught me in a disabled animals YouTube spiral. I can't help myself. Humans are complicated but animals have always had a direct line to my emotional core, like on Downton Abbey when the Earl of Grantham only cries when his dog is sick. It's a British thing.
As a result, reading anything with animals in (either as main characters or faithful companions) is likely to leave me in the foetal position by the final pages. Below are a few picks in case you also suffer from this terrible emotional affliction and are looking to cry out all those Christmas carbs.
Wojtek the Bear: Polish War Hero by Aileen Orr

My beloved grandfather was Polish so I had heard tales of this bear from childhood, but only picked up this biography (bearography?) a few years ago. Wojtek loved beer, cigarettes and became a soldier in the Polish army after learning to carry heavy shells. His travel around the world with the troops is as much a story of the men who adopted him and the Polish role in World War II and offers a very different perspective on a conflict that we think we know inside out.
Tears rating: Retelling the story to my boyfriend through sobs and making *him* cry too.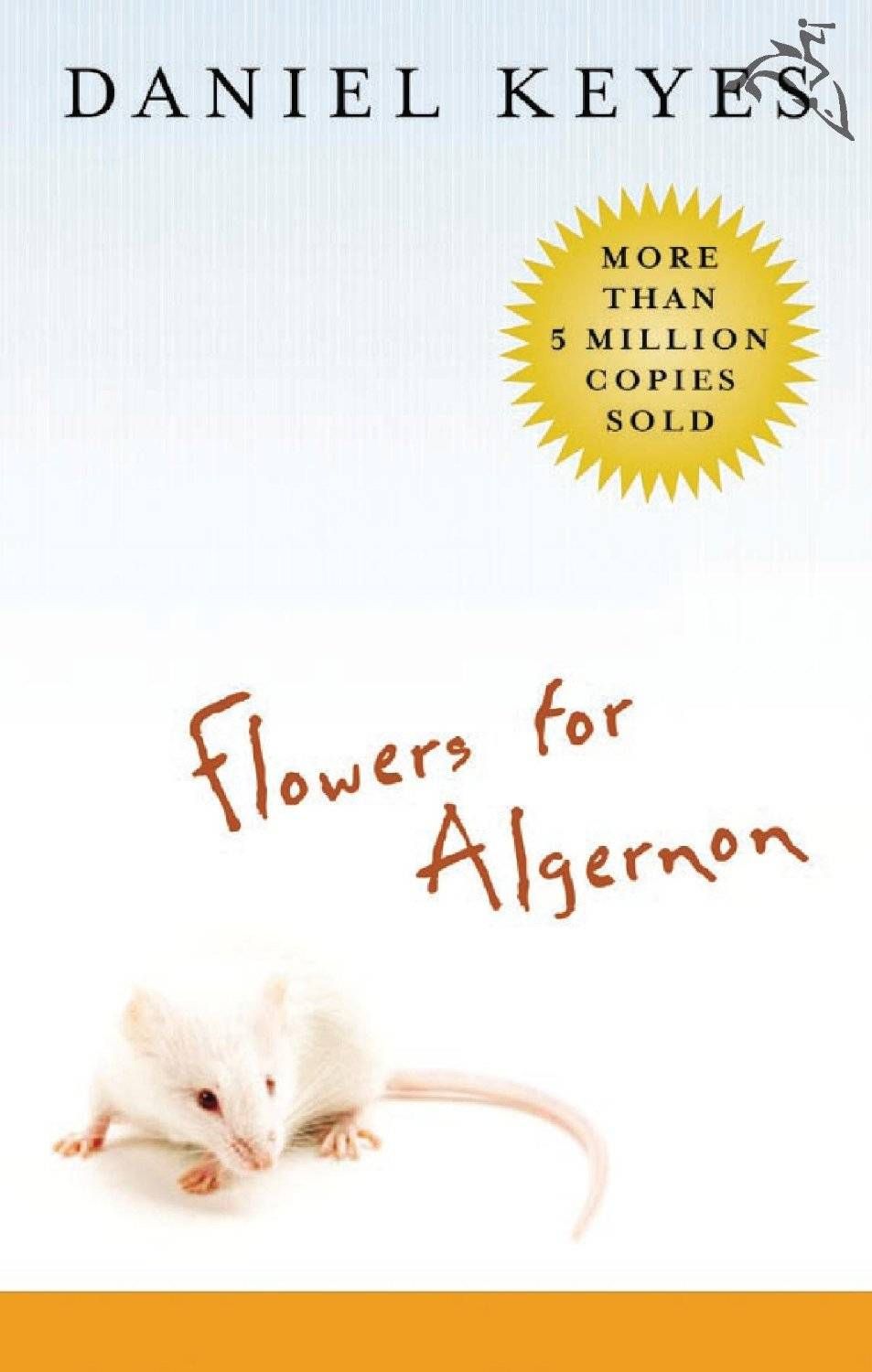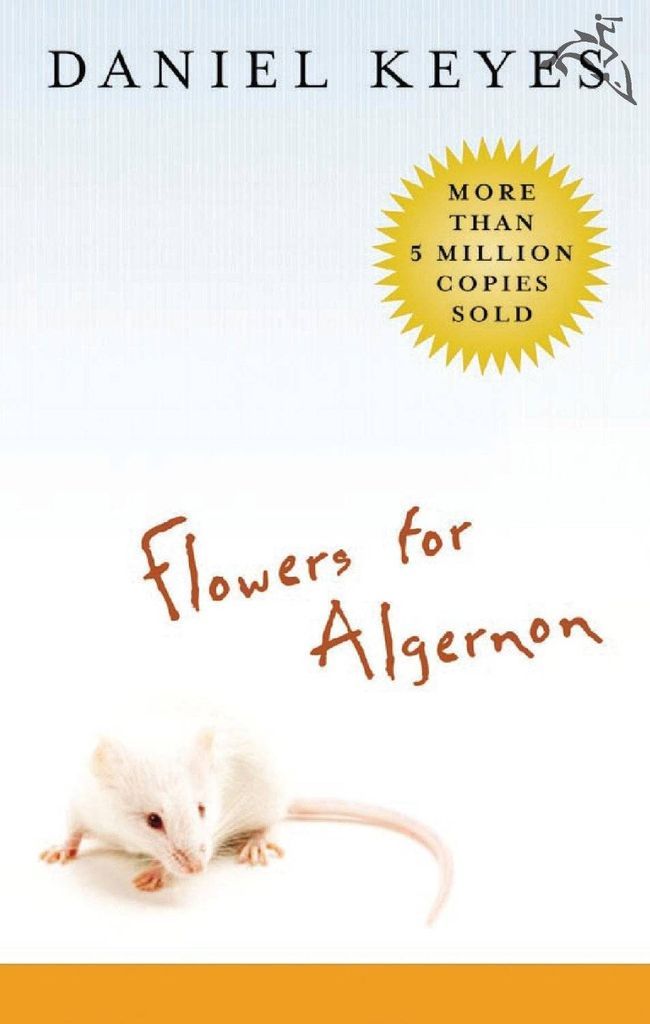 Flowers for Algernon by Daniel Keyes
Charlie Gordon is a cleaner at a bakery with a low IQ, Algernon is a mouse. Both are the subject of experimental brain operations that grant them increased intelligence but tragically not happiness. It sounds like the premise of a weird '80s Disney cartoon but it will milk the tear ducts of anyone you read it to. Also a great call if you're trying to convert a sci-fiphobe.
Tears rating: Your eyes will be reduced to wrinkled dry raisins.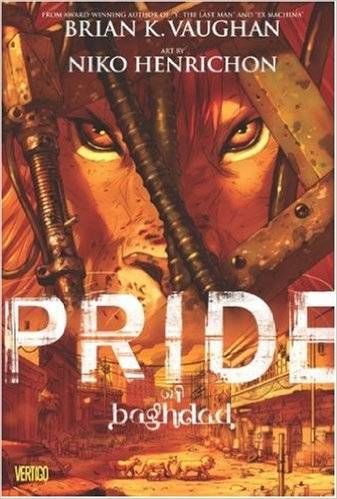 Pride Of Baghdad by Brian K. Vaughan and Niko Henrichon
Yep that Brian K. Vaughan, Saga writing Brian K. Vaughan. Only this graphic novel is about lions, a collection of captive lions, caught up in the the American bombing of Baghdad in 2003. Like Wojtek the Bear, this story offers a new perspective on a well known war without feeling like clumsy political posturing. The fate of Rashid, a former "pet" lion, is particularly difficult to deal with and while this is a story of lions it should come with plenty of trigger warnings attached.
Tears rating: Makes The Lion King look like kid's stuff.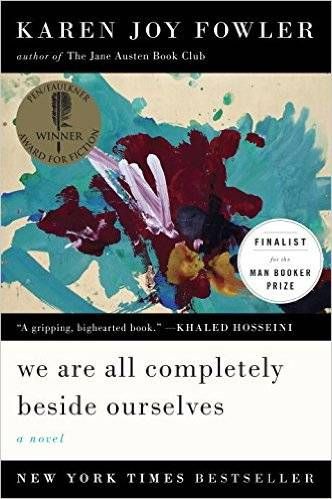 We Were All Completely Beside Ourselves by Karen Joy Fowler
This was short-listed for the Man Booker Prize so there's a good chance you may have heard of it. There's a good chance you've even read a review that spoiled one of the early twists regarding the relationship between Rosemary and her sister Fern. I don't want to be one of those spoiler-mongerers so I'll just say read it, rethink your relationship with the animal kingdom and hug your family.
Tears rating: YouTube video of a lonely gorilla hugging a blind kitten.
The Last Illusion by Porochista Khakpour
Thanks to one of the worst mothers in literature, Zal spends his formative years in a bird cage eating seeds and bugs and surrounded by other birds, before being rescued by his sister and heading out on an almost mythical journey through pre 9/11 New York. He still dreams in bird, he never learned to smile, he researches bug eating on the internet. In New York he meets a cast of misfits, each with their own heartbreaking stories.
Tears rating: Drawing a face on your goose down pillow before sobbing into it.
The Knife of Never Letting Go by Patrick Ness
This, the first entry in the Chaos Walking YA series, marked Ness out as an emotional menace. Todd is our hero and is equipped with a canine companion, Manchee, surviving in a segregated, female-free world after a mysterious sickness. That sickness has made those men left behind telepathic and the novel is spattered with the strange and messy thoughts of Manchee the dog. The book has a lot to say about gender but it's also just a great adventure.
Tears rating: Shouting at Patrick Ness on Twitter at 3am.