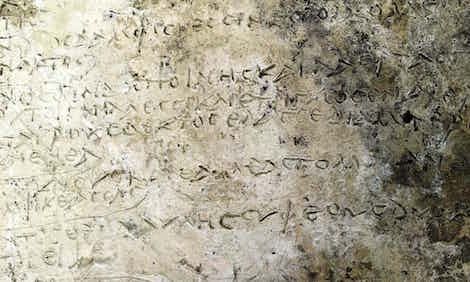 Ancient Find May Be Earliest Extract of Epic Homer Poem Odyssey: Critical Linking, July 13, 2018
Sponsored by PC and Kristin Cast's LOST, published by Blackstone Publishing.
---
Archaeologists have unearthed an ancient tablet engraved with 13 verses of the Odyssey in the ancient city of Olympia, southern Greece, in what could be the earliest record of the epic poem, the Greek culture ministry said.
The clay slab is believed to date back to the 3rd century AD, during the Roman era.
____________________
It's easier for me to fit in reading with my children – we read picture books on a daily basis and my littler girls are board book obsessed.
We get through a bunch of audiobooks together in the car and I read aloud to them most nights before bed from our current chapter book.
Reading more books on my own, however, takes significantly more effort, and I'm never reading as MUCH as I wish I were. 
But these seven tricks have really helped me fit in more reading than I might otherwise.
I'm always here for tips and tricks to up one's reading game.