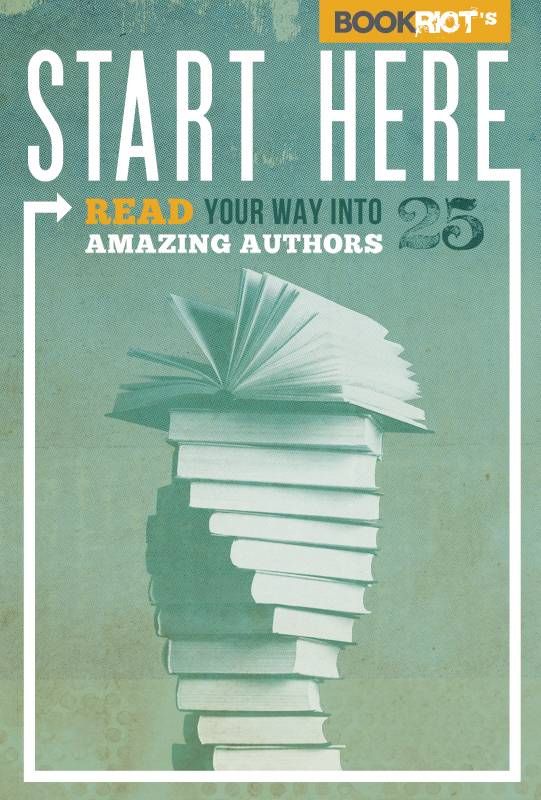 I want to do two things with this post. First, I want to talk about how our Start Here project is put together and what the relative costs are. Second, I want to talk about some of what we've learned as we approach the last week of our funding campaign.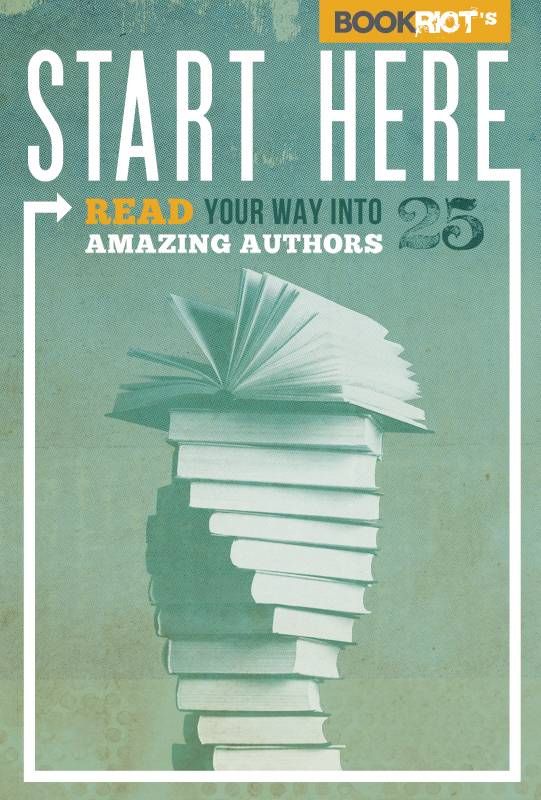 This project is essentially one big self-publishing experiment. As I wrote in the announcement post, it was born out of reader-reaction to our Reading Pathways series. It occurred to us that a collection of short guides like these, though a little more fleshed out, would be something that a lot of readers would be interested in. So we got down to laying it all out: how many chapters would make it feel substantial? Who would write them? How would we distribute it? What forms would it be in? What are the preparation costs? How many hours would it take? What would our legal expenses be?
It became clear that, at this point in Book Riot's life, to do the book like we thought it deserved to be done, we would need to crowdfund it. There are plenty of expenses in publishing a high-quality book, and we want this to be a quality book. Perhaps I am unusually naive, but the costs associated with publishing a book are considerable.
Here's a brief run down:
Author compensation
Printing
Digital Layout
Print Layout
Legal
Permissions
Shipping
Distribution Costs
Cover Design
Kickstarter Rewards
This also doesn't cover the things we would do ourselves: marketing, logistics, accounting, editing, and so on.
We added it all up and the number we came up with, the minimum amount we needed to just do the project and not pay ourselves anything in the process, was $20,000. Add in a 10% cushion for cost over-run and about 10% for Kickstarter and Amazon fees, and you are looking that the number we came up with: $25,000. (For those of you wondering, going digital-only would have reduced the overall cost, but only by about 10%). At this number, we wouldn't lose money, and we'd have a finished book by the end of it.
For those of you thinking about trying a Kickstarter of your own, let me tell what we've seen so far with this project. It may or may not apply to what you want to do at all, but more information is better than no information. Here are some observations, in no particular order:
1. About 8% of the pledges for Start Here have come through Kickstarter directly–that is people browsing Kickstarter found the project in some way and donated. That means 92% of the backing has come from outside links. More on this in a minute.
2. The most popular backing level is $10 for the digital only copy, but the average pledge is around $30. From what I can tell, having a print version was the right choice, as many people will give at a higher level for a print copy.
3. The widget is worth it. On the right-hand siderail on this page, you'll see a widget that Kickstarter generates. We've received almost $600 in pledges through that widget, which is a pretty good return on dropping in some code.
4.Facebook is king. We've been able to build a pretty good Facebook following so far, and it's a good thing; more than 30% of the backing for Start Here has come through Facebook. Twitter is second with about 20%. Surprisingly to me, only about about 15% of the funding has come from links that started here on BookRiot.com. I thought that would have been higher, but it goes to show how important social media is these days.
5. Ask for help. If you've got friends, family, and fans, ask them to help. Let them know that a direct contribution would be great, but that sending the link to the project to someone they think might like it or posting about it on Facebook are also hugely helpful. We've had a remarkably high hit-rate with asking people to write as well: Joe Hill, Ron Charles, Ruth Franklin, Jane Ciabattari, Linda Fairstein, Kevin Smokler, and freaking Erin Morgenstern—we just asked. Being afraid of a "no" is the easiest way not to miss a chance to get a "yes."
6. Be creative with your publicity. We've run polls, giveaways, contests, video chats….basically anything we can think of to get the word out. Email blasts and straight Facebook posts don't do as well as things that let people participate.
7. Don't be afraid to fail. There's a chance we won't make our funding goal. I certainly hope we do, and I will be disappointed if otherwise. But I don't think you ever know for sure if what you want to make is going to be cool and that people are going to like it. But if you think it's cool, that's all you can really know.
____________________________
Well, that's the story so far: I hope some of this was interesting. If you've backed the project, our sincere thanks. If you are still interested in doing so, you've got about nine days to go. I should say too that unless we hit our goal, this thing won't happen, so if you want it happen–you know what to do.
As always, thanks for reading.