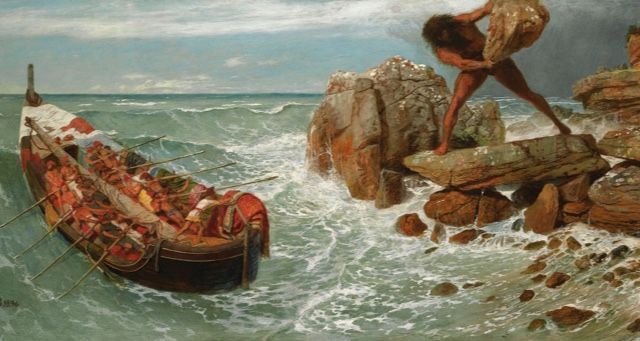 Critical Linking
An Interactive Map of Odysseus' Journey: Critical Linking, June 16, 2019
Critical Linking, a daily roundup of the most interesting bookish links from around the web, is sponsored by Libro.fm.

---
"If you're looking for an easy way to visualize all of the twists and turns in The Odyssey, then we'd recommend spending some time with the interactive map created by Gisèle Mounzer. "Odysseus' Journey" breaks down Odysseus' voyage into 14 key scenes and locates them on a modern map designed by Esri, a company that creates GIS mapping software."
---
"Our best conversations have been about the books that leave room for readers to disagree. There's nothing wrong with crowd-pleasers, but they're dreadfully dull to discuss."
Three experts talk about what makes a perfect book club book.
---
"Google new online exhibit transports you to Anne Frank's childhood home in Amsterdam. All the rooms are viewable in their 1930s style, the search giant said in a blog post Wednesday."
In honor of what would have been Anne Frank's 90th birthday.