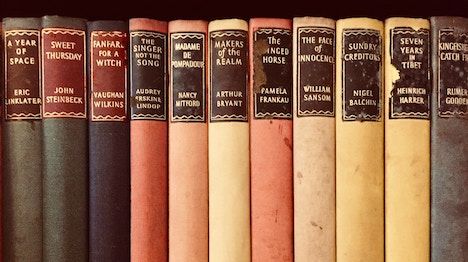 An Annotated List Of Books I Bought My Freshman Year At College
This post contains affiliate links. When you buy through these links, Book Riot may earn a commission.
This is an annotated list of books I bought my freshman year of college (2009-2010). Some of these books I loved and some I grew to love after a few years and lots of beer (looking at you, Faulkner). But others I hated but read because I felt like I needed to be a "cool girl" and read male writers and let go of my tired girly things. It was of course internalized misogyny, but I wasn't yet aware of that. So I kept picking up books about men, books that I hated, in the hope that it would make me the person I thought I should be.
They didn't.