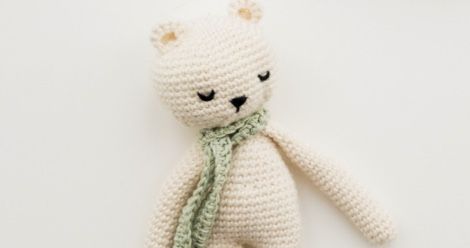 This content contains affiliate links. When you buy through these links, we may earn an affiliate commission.
Yarn people, scarves are done. This is mostly because I now have hundreds of scarves and I cannot take anymore. My crochet and knitting books are all scarf-happy. I don't even wear scarves, you guys. That's why I've turned my needles and hooks to the plushy art of amigurumi. Line 23 of my philosophy of life states that one can never have too many crocheted stuffed dragons, and I take my philosophy very seriously. Today, I'd like to share this part of it with you. Here are 13 adorable amigurumi books that will bust your stash and fill your life with cute.
Don't be intimidated by these fluffy friends. There's a lot of amigurumi that you can do with basic stitches! Check out our guide to basic crochet books if you need a leg up.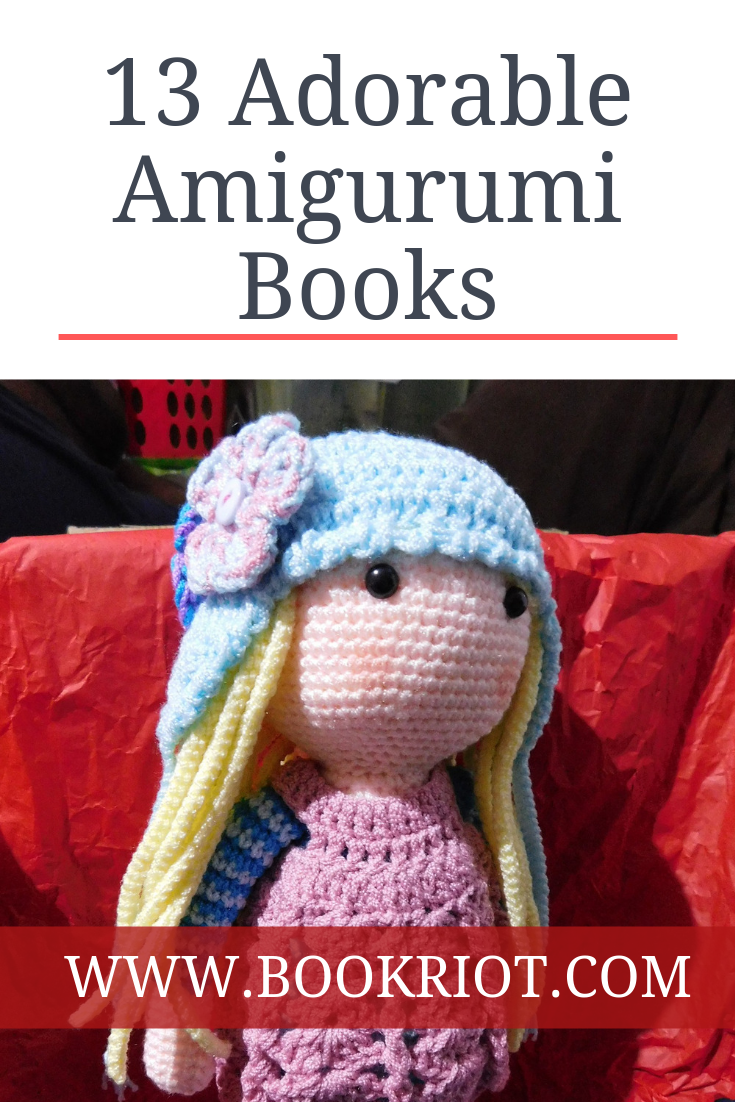 A cross between amigurumi and Amish puzzle balls, these patterns work up into some unique multi-part toys. Be aware: plushy puzzle animals are not for the weak of heart! If you're looking for a challenge, this is your first stop.
These adorable puppies will have you wagging your tail from first stitch to weaving in. Ideal for households with dog allergies.
This is how I'm making all of my dammit dolls from now on. I go through dammit dolls at a shocking rate and things are more entertaining if they're representational. I have no comment on who I choose to represent with these easily customizable patterns.
Crochet Bakemono by Lan-Anh Bui and Josephine Wan
Rar! Anyone who's ever had a kid knows that a certain subset of youngsters will reliably love a bizarre mutant creature above a teddy bear. Here's your chance to make a gift for that special child.
Perhaps you have had a greater-than-usual amount of trouble keeping your plants alive. Indeed, you may even have managed to kill your supposedly unkillable succulents. Have no fear. With this book on your side, your next planting will thrive with zero water or feeding.
The Triassic was never so cuddly. Snuggle your murderous flesh-tearing Tyrannosaur all night if you want, or set it up against your all-wool Triceratops in a plushy battle to the death.
This is the book for super-cute output! These bulb-headed fuzzies are nothing short of heartwarming.
Crochet your grocery list! If you love—and I mean really love—garlic, this is the book for you. Personally, I consider the humble tomato an excellent way to encourage a 10-year-old to explore the sauce-soaked pasta that constitutes my understanding of my culinary heritage.
They're yarns, as in they're made of twisted fiber, and they're yarns, as in stories! Crochet puns are the best kind of puns. Make more puns. And Sherlock Holmeses.
The previous book will hook you into the wonderful world of fictional crochet. This one will expand your world to encompass big bad wolves, frog princes, and cute little gnomes.
You may note that these monsters are too small to give to young children. That's 100% correct. However, they are not too small to give to yourself, and they are delightful, so you should.
There are not one, but two dragon patterns in this clear-as-glass guide to fantasy amigurumi. You can also churn out mermaids galore and an old crone who will ward off the worst of your nightmares.