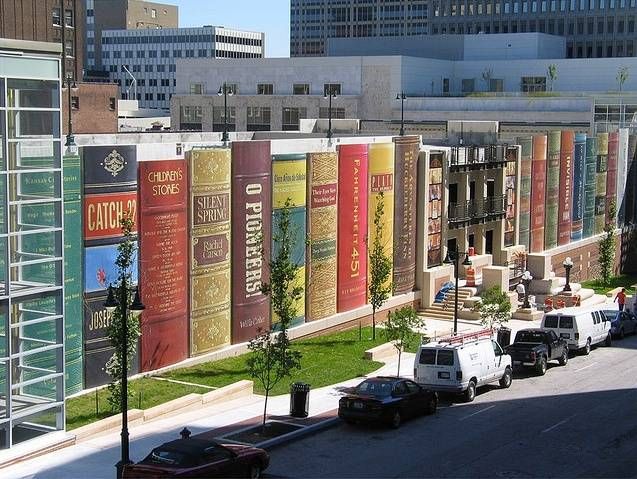 When you grow up in Kansas City and move away, you get used to people making Wizard of Oz jokes and assuming you drove a tractor to school pretty quickly. Though it took leaving to make me fully realize it, my hometown is rich in culture, and not just because it has amazing jazz and the world's best barbecue.
Exhibit A: the Central Library. Located in Kansas City, Missouri, this is the anchor branch of the Kansas City Public Library system. And it's a beauty. Definitely in the running for America's most beautiful public library. I love it so much, in fact, that I had my wedding there.
Let's start on the outside. This awesome array of giant book spines covers the exterior walls of the parking garage.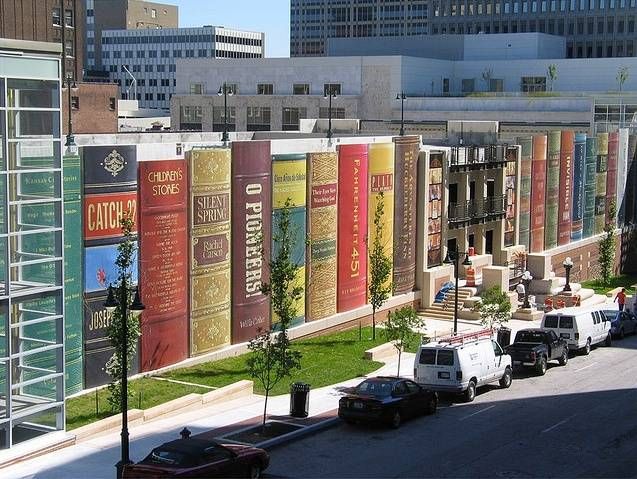 The building that houses the library was originally built as a bank in 1906, with all the marble and mahogany-covered grandeur one would expect from early 20th-century architecture.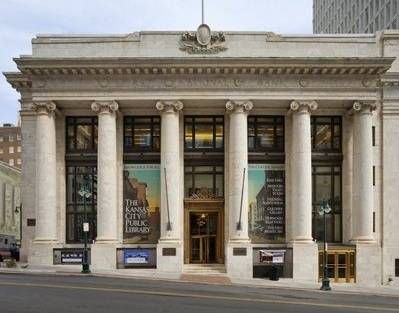 Upon entering, take a stroll through Kirk Hall.
The bank's vault, built in 1925 with walls of steel and reinforced concrete and a 35-ton steel door, lives on as home of film screenings and theater events.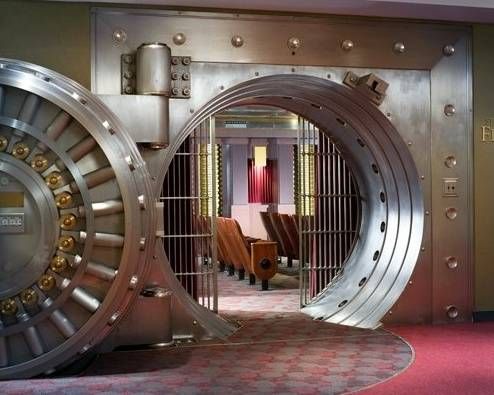 The children's reading area is magical and inviting.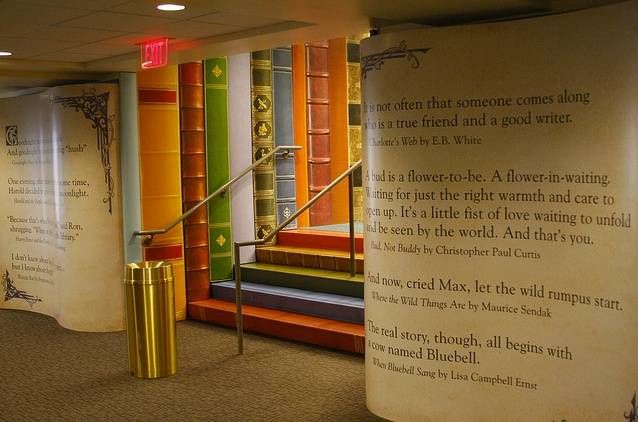 The Grand Reading Room takes up the third and fourth floors, which are lined with bookshelves and connected by a marble-and-glass staircase.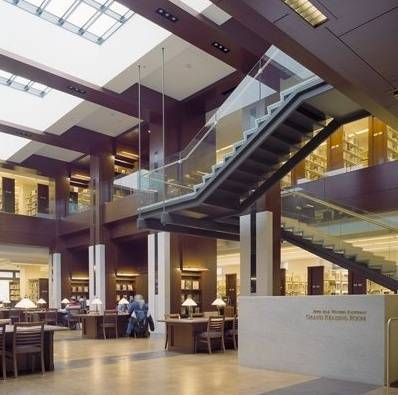 This was my view when I tossed my bouquet from the landing back in January 2008.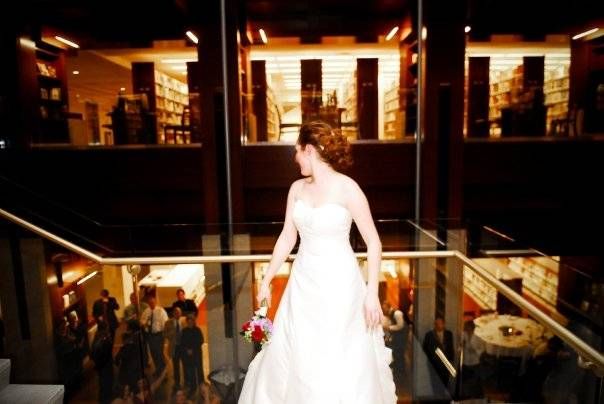 Go up to the fifth floor to enjoy the Missouri Valley Reading Room.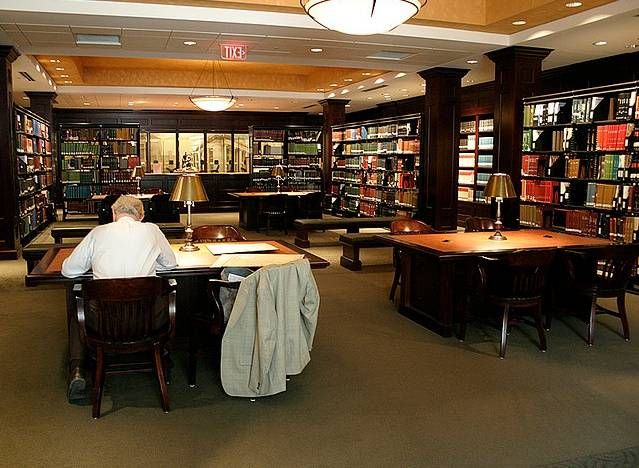 Keep on going, and you'll wind up on the rooftop terrace.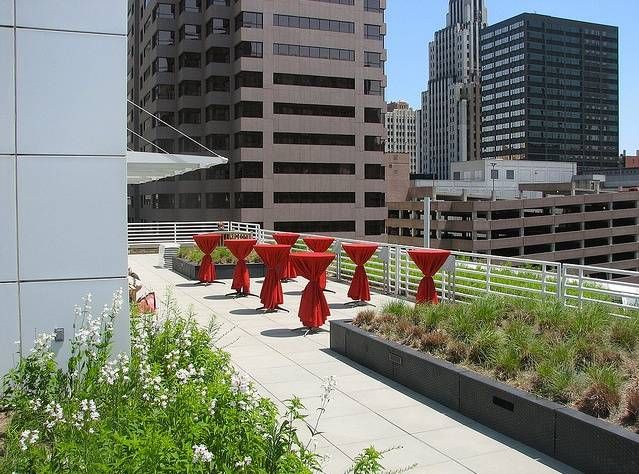 Does your hometown have a gorgeous library? We'd love to hear about it!
Photos in this post appear courtesy of The Kansas City Public Library. See more at their Flickr page. See information about renting spaces in the Central Library for private events here.
____________________________
We run a pretty sweet little bookish Instagram account, if we do say so ourselves (and we do). Come check it out.