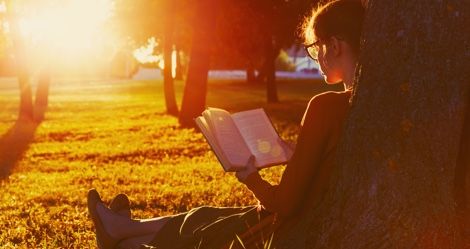 Americans Are Reading More Poetry, Less Fiction: Critical Linking, September 16, 2018
Sponsored by Burning Down The Haus: Punk Rock, Revolution, and the Fall of the Berlin Wall by Tim Mohr.

---
According to a study published Wednesday by the National Endowment for the Arts, poetry reading is on the rise while Americans' interest in fiction has fallen. The report, called U.S. Trends in Arts Attendance and Literary Reading: 2002-2017, found the percentage of adults reading fiction dropped from 45.2 percent in 2012 to 41.8 percent last year, while poetry reading increased from 6.7 percent to 11.7 percent.
Mayyyybe it has to do with the fact contemporary poetry makes women feel seen in a way many novels, especially classics, do not.
____________________
The book became a fixture in school libraries and English classrooms across the country, and it set something of a precedent for the industry. In the nearly 20 years since its debut, novels for young adults have explored issues of sexual violence like never before.
As the country continues to respond to the #MeToo movement, teachers and librarians are turning to fiction to help teenagers understand emotional trauma and make sense of this cultural reckoning.
A wonderful piece in the New York Times about the use of YA books to discuss #MeToo in the classroom.
Bookstores you'll never want to leave — in France, Nigeria, Japan, Greece, and more.
I will visit each and every one of these bookstores before I die.