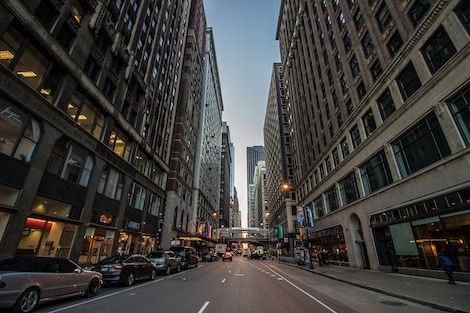 This content contains affiliate links. When you buy through these links, we may earn an affiliate commission.
Early in February I finally got to go the American Writers Museum here in Chicago. I saw that Ross Gay was reading from his new essay collection The Book of Delights and took the reading as the nudge I needed to see this museum finally. My excuses for not visiting were not great: Yes, I had just finished graduate school right before it opened for business; Yes, I was currently living an hour a way and looking for work; but that was two years ago, and the thought just slipped through my brain.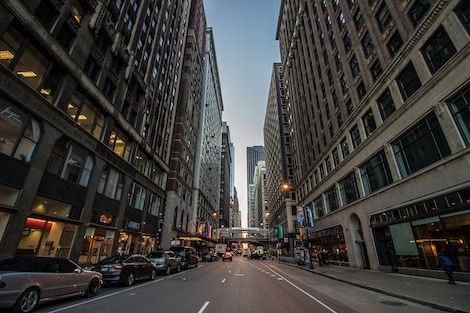 When I walked up the short flight of marble stairs, past the doorman and the teeming traffic below, I was sad that I had not visited sooner. This unassuming museum isn't very big; it only takes up one floor of a building where Lake Street and Michigan Avenue meet, yet it makes up for with ambition and scope. It is also inexpensive and the swag is great. Admission is 12 bucks, and there were free bookmarks to geek out over when I first came in the door.
First, I saw the wall where Chicago Writers stood proudly on their banners. Some of the people who have shaped the way I think like Saul Alinsky, Studs Terkel, and Nelson Algren smirked at me through their photographs as I reached out and traced their names. As I walked around, there were also screens of magnetic poetry glowing up for visitors to move around. It reminded me of a teacher I knew once who told me that my exposure to words was as essential for me to grow up and become a reader.
As I wandered through, kids plunked away at typewriters, visitors could vote on their favorite books on big screens, and there were also visiting exhibit on Fredrick Douglass and Bob Dylan. Above my head, brightly colored books lined the ceiling.
My favorite exhibit, though, was the Nation of Writers. It was a long, skinny passageway with spinning panels and pictures that opened up to reveal things about the authors inside. Here my friend and I went through chatting about what we have read and what we still need to add to the list. In the Nation of Writers, I was pleased to see some of the heavy hitters like Maya Angelou, Mark Twain, and Abigail Adams, but also those who we do not learn or teach as often as we should, such as Margret Fuller or MFK Fisher.
My biggest critique of this little museum is that there are shockingly few books. As I wrote this, I teetered back and forth on whether or not this bothered me. On the one hand, I think it is crucial to pay homage to the physical paper, ink and glue that kept the words of these writers besides us. On the other I was so enchanted by the way this museum was so darn accessible. Everything within its wall was touchable, and interactive, it felt graceful, smart, and welcoming. Somehow it felt sacred but never stuffy. It is both a place made out of clouds from English major heaven and a gateway for those who have barely begun to grasp the joy and legacy of American Letters.