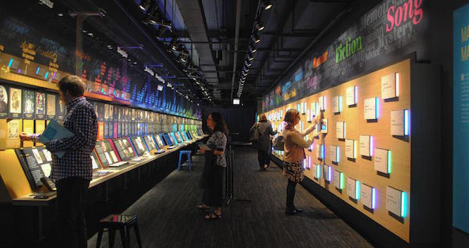 News
American Writers Museum is Chicago's New Literary Paradise
This content contains affiliate links. When you buy through these links, we may earn an affiliate commission.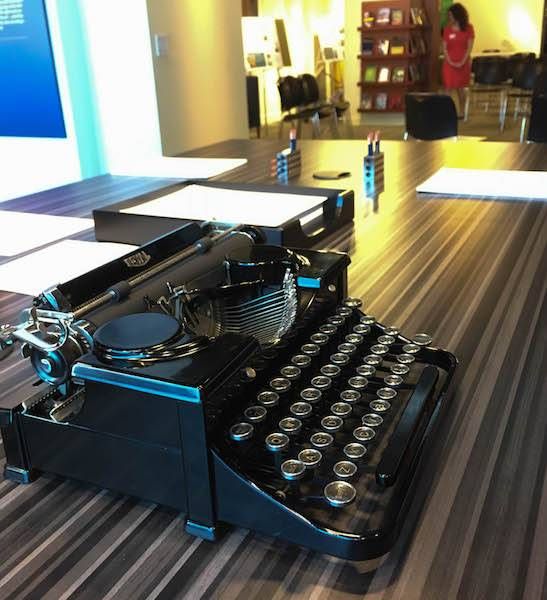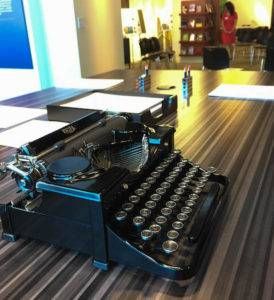 "It's an affirmation that we are a literary people." That was how Anna Castillo expressed the impact of the new (and first) American Writers Museum. Castillo, a Latina poet, Chicago native, and author of So Far From God, was joined by Rosellen Brown, author of Cora Fry's Pillow Book, for a discussion to open the museum's press day in Chicago. The topic that dominated the conversation was the modern, evolving culture of writing in America. It couldn't have been more appropriate.
"We are still establishing 'what does a writer look like,' especially what an American writer looks like." Castillo's comments capture the heart of the American Writers Museum. While we tend to think of literary history in terms of finished products, paper and ink neatly bound together, this is a museum about the endeavor of writing and the lives of those who undertake it it. Brown explained that, to her, it was a manifestation of why writers write, "We write stories and hope people will read them, and maybe be inspired to write their own."
The idea for the museum, which is surprisingly the first of its kind in America, came from the realization that most author museums were small, often unknown, endeavors, scattered across the country. The American Writers Museum is hopes to bring the expansive history of America's writers together to a place where it can be easily found and experienced as a national picture. At the same time, the American Writers Museum Board has made many of these smaller museums as affiliates. Visitors are immediately greeted by two maps of the United States marked with the locations of 65 individual writer museums. Free bookmarks providing information on each one line the wall. Several rows of empty book mark holders demonstrate the museum's dedication to expanding these connections.
The result of these ideas and efforts is truly impressive. Despite occupying only one floor (with hopes of expanding), the American Writers Museum offers enough content to easily keep people coming back. The sheer wealth of information can barely be absorbed in one trip, the interactive exhibits could entertain for hours, and the emotional impact of things like the digital 'Word Waterfall' is something that you'll want to experience again and again.
Around the first corner is a hall with touch screens set into brightly illustrated walls and a row of tables that are actually interactive games, like a digital version of magnetic poetry and columns of famous first lines that can be flipped to reveal their source. At the end of these is a table set with typewriters, pencils, and stacks and stacks of blank paper. Visitors are encouraged to write their own stories or respond to prompts that are chosen each day by museum employees and clip their writings to the wall.
There are two spaces reserved for changing exhibits. First up, the museum has a small but beautiful exhibit on Jack Kerouac and the Beat Generation. They even have the the original scroll Kerouac used to produce his final draft of On the Road.

The second space currently houses Palm: All Awake in Darkness. This immersive installation is inspired by the life and work of poet W.S. Merwin, who won the Pulitzer for his poetry collection The Carrier of Ladders in 1970. The long room is filled with tropical flora to replicate Merwin's own garden in Hawaii and pay tribute to his dedication to nature. An original video piece by artist team Sayler/Morris plays on one wall while headphones nestled among the plants offer eco-themed poems by multiple writers. The exhibit culminates with a chance to write a poem of your own and place it in a basket. When the exhibit ends, these poems will be incorporated into compost and used in Merwin's garden – a practice he has long used with letters from friends and fans alike. Set in the quietest part of the museum, the experience is startlingly and powerfully intimate.
The largest section of the museum is a corridor called John and Cathie Estey's Nation of Writers, which is packed with enough information and interaction to fill hours. One wall is an 85 foot, floor-to-ceiling timeline of America and 100 of it's writers, with biographical and cultural information to enhance visitors' understanding of the work. Opposite that is an astounding wall of panels appropriately called the 'Surprise Bookshelf.' Panels highlighting the titles of everything from novels to food journalism flip open to reveal an enhanced experience like video, sound, or even smell.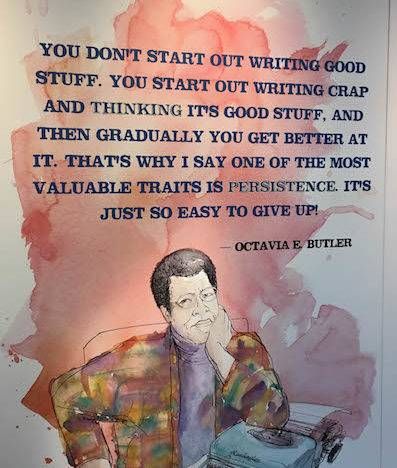 The American Writers Museum's attention to diversity is refreshingly clear. In addition to highlighting two women writers at their press day, a commitment to presenting the full picture of American writers is consistent throughout. Women, people of color, and queer writers (many of whom visitors may not have heard of before) are just as present as the traditional, well known white men. A large portrait of Octavia Butler is one of the first pieces of art visitors encounter and the writings of minorities are presented in the full social context of their times.
The American Writers Museum will officially open it's doors on Tuesday, May 16th, 2017. Located at 180 N. Michigan Avenue in downtown Chicago, the museum is footsteps away from Millennium Park. A full slate of programs is already planned for May and June, including everything from free author storytimes to intensive workshops. The American Writers Museum will be open Thursday through Saturday and entrance is $12 for adults and $8 for children.